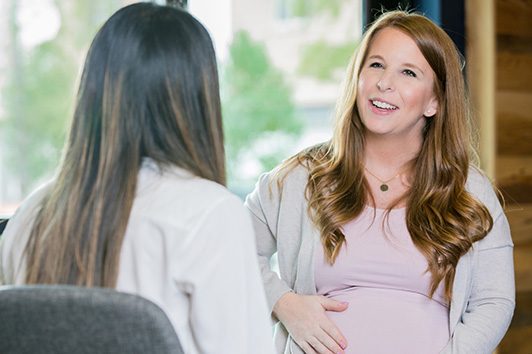 Appointments
Certified Nurse Midwives (CNM) Kathy Watkins and Erin Warrenburg-Felt work with their OB-GYN physician partners to provide respectful, mindful care for pregnant women and families. Their practice attends birth at St. Luke's Family Birth Center in Nampa.
CNMs are registered nurses and independent practitioners who are licensed and credentialed to attend women in labor at the hospital. At the Nampa St. Luke's location consultation with an OB/GYN physician, pediatrician, Neonatal Nurse Practitioner, and Neonatology physician is always available.
Our CNMs are prepared and credentialled with St. Luke's Family Birth Center to care for a woman in labor, whether she chooses unmedicated childbirth or when using epidural anesthesia. They provide prenatal care to women with all delivery plans, including women who desire a trial of labor after a cesarean and those who will have a cesarean birth. They are available to assist the OB/GYN during the cesarean and are strong advocates of family centered cesarean deliveries.
Certified Nurse midwives are regulated by the Idaho State Board of Nursing, as Advanced Practice Registered Nurses, can write prescriptions, and are recognized by all insurers.
Midwives work with doulas and other birth workers to support the pregnant woman throughout her pregnancy, labor, and the postpartum period.Midwives are also able to provide primary.care services, such as annual exams, provide all methods of birth control including Nexplanons and IUDs, and are available to help with perimenopausal/menopausal concerns.
About
Kathy Watkins is a passionate advocate for skin-to-skin bonding between a mom and baby in "the golden hour" after birth. Skin-to-skin contact "enhances neonatal outcomes, lengthens breastfeeding, decreases postpartum depression, allows babies enhanced immunity, and engages dads and siblings in the family bonding experience," she says.
As a certified nurse midwife based at the St. Luke's Nampa hospital, Watkins relies on years of training and experience to help her patients develop personalized birth plans. She earned an undergraduate degree in nursing from the University of Saskatchewan and a master's degree in Nursing with a Midwifery Specialty, University of Utah. She completed fellowships at Duke University and St. Luke's Health System and has worked at clinics and hospitals in Idaho and other states.
Warrenburg-Felt is passionate about empowering women and their families to be partners in their healthcare. She is a strong advocate of promoting and recognizing pregnancy and birth as normal physiologic processes. "We know that when we respect the physiologic process of birth we can see improved outcomes for women and their babies," she says.
She earned her undergraduate degree at the University of Indiana and received her master's degree in Nursing with a Midwifery Speciality from the University of Cincinnati. She has years of nursing experience in both ICU and labor and delivery, where she also worked as a high-risk OB flight nurse. "We know that working collaboratively improves outcomes and it is the core of our collaborative care model at Saltzer and I'm so excited to be a part of such a great team," she says.
Included in that team are the community doulas, with whom Watkins and Warrenburg-Felt work closely, to offer optimal outcomes and support for the laboring woman. They are both ardent supporters of having doula support in labor, "Doula support is an evidence-based way to improve outcomes for women and their families, we love working with them as members of our care team," Warrenburg-Felt says.
Watkins and Warrenburg-Felt enjoy working at the St. Luke's Nampa hospital as it is uniquely designed to provide a positive family-centered experience. Each labor room offers a large tub, in which many of their clients labor. The large rooms allow for freedom of mobility, access to the labor tubs and showers, birth balls, and any other equipment need to provide support to the laboring woman. "All of the neonatal care in St. Luke's Level II NICU can occur in a single room, which keeps the mom and baby together and improves outcomes. Continuity and bonding are heightened in this environment," says Watkins.
Ardent supporters of breastfeeding, they work closely with the hospital lactation team to help both moms and babies. "Not every baby knows how to breastfeed," Watkins says. "It's very normal that babies and moms need support, assistance and guidance from professionals."
Both midwives believe that teamwork and communication are fundamental to the care provided by Saltzer Health providers for new moms, babies and families. They are proud to collaborate with OB-GYNs, out of hospital midwives, doulas and other birth workers.
"We love what we do," says Watkins. "Our team loves to work together."
Resources:
The Healthcare Podcast – Midwifery with Kathy Watkins – Listen Now
Mindful Birth Podcast – Midwifery Care in Hospital Birth and Family-Centered Cesarean Birth – Listen Now
Our Midwifery Providers
---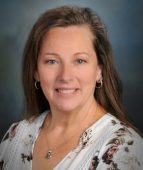 Certified Nurse Midwife DNP, CNM, WHNP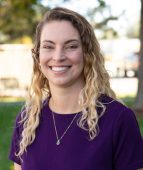 RN, CNM
REQUEST AN APPOINTMENT
Midwifery is offered in:
---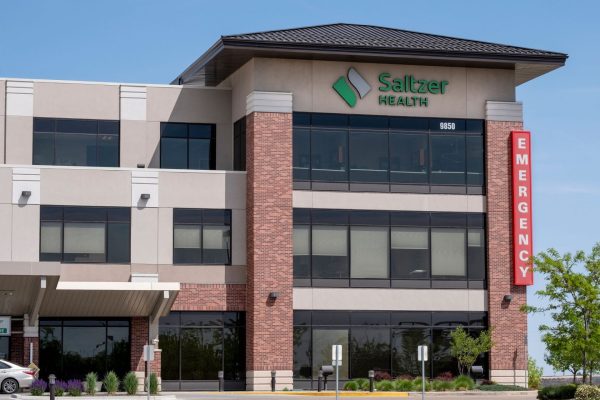 Address
9850 W. St. Luke's Drive
Doctors' Offices & Clinic: Suite 229
Urgent Care: Suite 129
Nampa ID 83687
Contact
Doctors' Offices & Clinic Hours:
8:00am – 5:00pm Monday-Friday