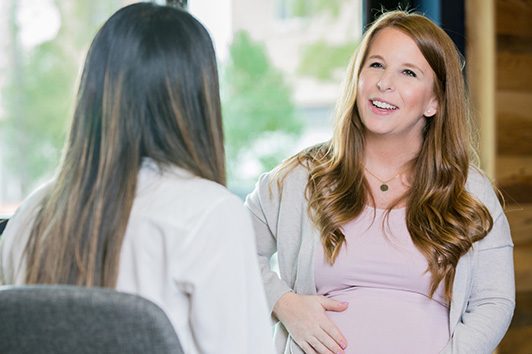 Appointments
Our Certified Nurse Midwives (CNM) Kathy Watkins, Erin Felt and Teresa Blair work with their OB/GYN physician partners to provide respectful, mindful care for pregnant women and families. They collaborate with OB/GYNs at St. Luke's Family Birth Center in Nampa.
CNMs are registered nurses and independent practitioners who are licensed and credentialed to attend women in labor at the hospital. At St. Luke's Nampa, they consult with OB/GYN physicians, pediatricians, Neonatal Nurse Practitioners, and Neonatology physicians.
Our CNMs are credentialled to care for a woman in labor, whether she chooses unmedicated childbirth or when using epidural anesthesia. They provide prenatal care to women with all delivery plans, including women who desire a trial of labor after a cesarean and those who will have a cesarean birth. They are available to assist the OB/GYN during the cesarean and are strong advocates of family-centered cesarean deliveries.
Certified Nurse Midwives are regulated by the Idaho State Board of Nursing as Advanced Practice Registered Nurses who can write prescriptions and are recognized by all insurers.
Midwives work with doulas and other birth workers to support the pregnant woman throughout her pregnancy, labor, and the postpartum period. Midwives are also able to provide primary care services such as annual exams and all methods of birth control, including Nexplanons and IUDs. They are also available to help with perimenopausal/menopausal concerns.
Resources:
The Healthcare Podcast – Midwifery with Kathy Watkins – Listen Now
Mindful Birth Podcast – Midwifery Care in Hospital Birth and Family-Centered Cesarean Birth – Listen Now
A high-risk pregnancy leads couple to Saltzer hospital-based midwife team Blog Post
Our Midwifery Providers
---
Midwifery is offered in:
---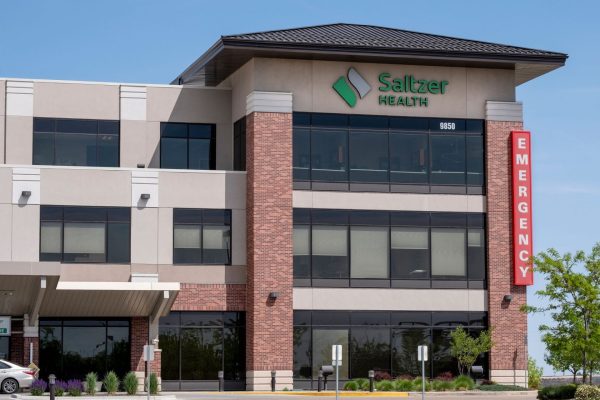 Address
9850 W. St. Luke's Drive
Doctors' Offices & Clinic: Suite 229
Family Medicine Clinic: Suite 129
Nampa ID 83687

Contact
Doctors' Offices & Clinic Hours:
8:00am – 5:00pm Monday-Friday
Family Medicine – Same Day Appointments Available
Contact us today to schedule your appointment.
Call Center Hours
8:00am – 5:00pm Monday-Friday
Family Medicine Clinic Hours of Operation