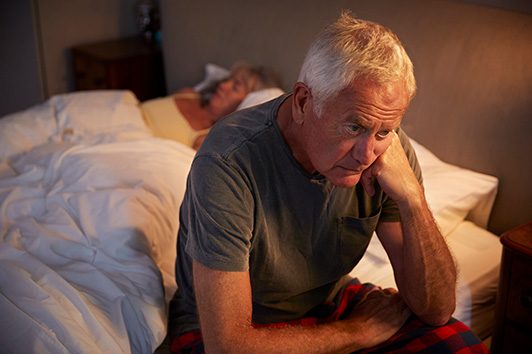 Sleep Medicine Resources
Use our online form to determine if you are at risk for Obstructive Sleep Apnea (OSA)
How to Use: ResMed AirLink Home Study Device (Gray Bag)
How to Use: Respironics AliceNightOne Home Study Device (Black Box)
Appointments
About Us
The Sleep Health clinic specializes in providing comprehensive and accurate overnight sleep studies and related procedures for patients suffering from sleep disorders
We have exceptional facilities at two convenient locations. We are an in-network providers for more major local and national insurance companies.
Our well-trained and highly qualified staff produce accurate reports with a quick turn-around time. The staff is specially trained to provide quality services responsive to patient and physician needs. Based on prescribed clinical standards and self-imposed principles of clinical excellence, compassion and service.
Mission Statement
Sleep Health operates two comprehensive sleep disorder centers in Boise and Nampa. We provide a full range of state-of-the-art, patient-centered services for evaluation, diagnosis and management of all sleep disorders. Our sleep testing centers are complemented by a warm and inviting atmosphere conducive to a restful, pleasant experience for all patients.
Sleep Health prides itself in providing a stimulating work environment that encourages and fosters professional growth.
About Sleep Disorders
Prevalence
An estimated 50-150 million Americans suffer from some form of sleep disorder with fewer than 5% being diagnosed and treated.
Typical sleep disorders
Obstructive Sleep Apnea
Periodic Limb Movement Disorder
Restless Leg Syndrome
Insomnia
Parasomnias
Narcolepsy
Consequences
Excessive daytime fatigue/sleepiness
Depression, anxiety & irritability
Weakened immune system
Reduced concentration and focus
High cholesterol
Potential for accidents
Heart disease
Diabetes
Poor psychological and physical function
Strokes
Obesity
ADHD
Could you have a sleep disorder?
Sleep disorders are common but they are not always obvious – symptoms can be subtle. However, there are often telltale signs that a sleep problem is present. Some common indicators include:
Being told by friends or family that you snore or that you have restless sleep
Struggling to breather or stopping breathing while asleep
Acid indigestion, especially at night
Feeling tired or sleep on most days
Urinating more than once a night
Difficulty getting to sleep
Waking up too early
Drowsiness while driving
Difficulty sustaining attention at work
Irritability
Morning headache
High blood pressure
Swelling of the extremities (edema)
Use our online form to determine if you are at risk for Obstructive Sleep Apnea (OSA)
STOP-BANG Questionnaire
Other issues that may contribute to poor sleep:
Being overweight
Arthritis, leg cramps or other pain conditions such as fibromyalgia
Depression
Anxiety
Candidates for sleep study often have:
Loud, irregular snoring
Excessive tiredness
Morning fatigue
Lack of energy
Daytime sleepiness
Tendency to fall asleep while driving
Morning headaches
Weight gain
Frequent awakenings
Short attention span
Anxiety or depression
Insomnia
Narcolepsy
Restless Legs Syndrome
Arrival & Parking
Cancellations require 48 hours' notice
Please arrive promptly at your designated time on the day of your sleep study. Also bring a list of your daily medications and the medications you normally take in the evening. You can expect the study to be completed by 6:30 a.m. the following morning.
7272 Potomac Drive
Boise, ID 83704
208-375-8232 fax
210 W. Georgia Ave, Suite 120
Nampa ID 83686
208-442-8222
208-442-8232 fax
Downloadable Documents
Resources
Use our online form to determine if you are at risk for Obstructive Sleep Apnea (OSA)
Medical Minute with Dr. Rasmus
Our Sleep Medicine Providers
---
Sleep Medicine is offered in:
---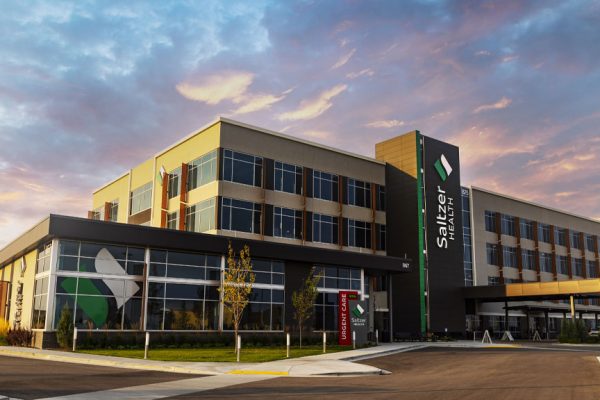 Address
875 S. Vanguard Way
Meridian, ID 83642

Contact
FIRST FLOOR
Medical Imaging: 208.960.0720 | Suite 100
Saltzer Surgery Center: 208.960.0870 | Suite 120
SECOND FLOOR
Family Medicine, Orthopedics, General Surgery, Gynecology, Pain, Cardiology: 208.463.3000 | Suite 200
Otolaryngology (ENT): 208.884.2980 | Suite 200
THIRD FLOOR
Saltzer Gastro Center: 208.960.0650 | Suite 300
Gastroenterology Clinic: 208.463.3008 | Suite 310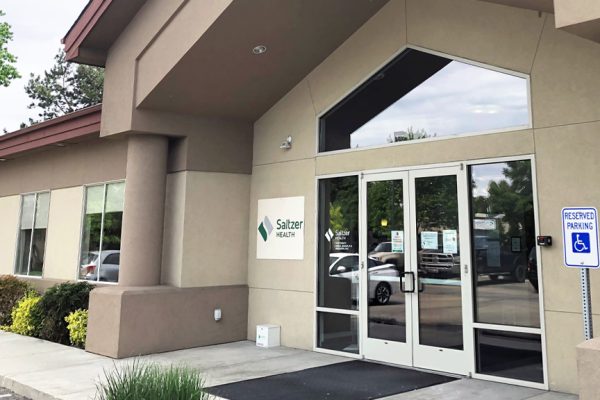 Address
7272 Potomac Dr.
Boise ID, 83704
Contact
Doctors' Offices & Clinic Hours:
8:00am – 5:00pm Monday-Friday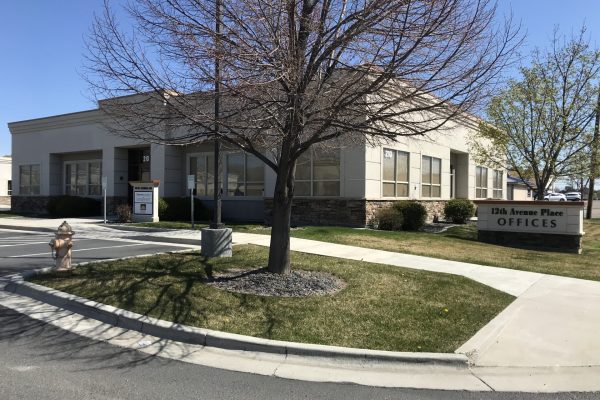 Address
210 W. Georgia Ave. #120
Nampa ID 83686