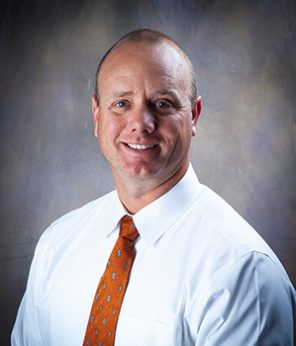 Specialties: Sleep Medicine
REQUEST AN APPOINTMENT
Brian Kittelson is a longtime nurse practitioner and retired Air Force officer who provides care for children and adults at Saltzer Health's Sleep Medicine Clinic.
After 22 years in the Air Force, Kittelson retired at the rank of Lt. Col. From the Air Force Nurse Corps.
He earned a doctor of nursing practice (DNP) degree from Oregon Health Science University in Portland, a master's degree in nursing from the Uniformed Services University of the Health Sciences in Bethesda, MD., and a bachelor's degree in nursing from the University of Florida in Gainesville, FL.
Before joining Saltzer Health, NP Kittelson served as director of the Doctor of Nursing Practice Phase II Site at Wilford Hall Ambulatory Surgical Center in San Antonio, TX, providing oversight for both Family Nurse Practitioner and Women's Health Nurse Practitioner programs, guiding cohorts of 3-8 Air Force  doctoral students while continuing patient care in the family practice and pediatric settings.
NP Kittelson also held a civilian position as medical provider in a free-standing emergency room providing acute and emergent care to the San Antonio community.  During his initial time in Idaho worked with Dr. Raymond Hooft as a nurse practitioner at the Idaho Minor Emergency Care and Family Practice in Meridian.
While with the Air Force in Idaho he achieved the position of flight commander/nurse practitioner in the Family Medicine Flight/Clinic with the 366th Medical Group at Mountain Home Air Force Base and deployed as a nurse practitioner to work in a stand-alone/walk-in emergency clinic with the 386th Expeditionary Medical Group in Southwest Asia for 7 months.
NP Kittelson served as a nurse practitioner providing primary and acute medical services for the care of the prison population with Correctional Medical Services in Boise.  Prior to his assignment in Idaho, his initial position as a credentialed provider started with the Family Practice Clinic at 81stMedical Group, Keesler Air Force Base in Mississippi.  During this assignment, he had the tremendous opportunity to function as medical team lead for a 19-person humanitarian mission to Ecuador providing basic health care to rural patients who otherwise had no access to healthcare.  While at Keesler AFB, he augmented his medical experience caring for the civilian population working out of South Mississippi Urgent Care Clinics.
His initial service began as an Air Force nurse for eight years before completing his nurse practitioner certification.  As a registered nurse, NP Kittelson served in numerous clinical positions with the 10th Medical Group at the Air Force Academy in Colorado Springs, CO, and the 59th Medical Wing, Wilford Hall Medical Center at Lackland Air Force Base in San Antonio.
 NP Kittelson has received several professional awards, including Field Grade Officer of the Year (2012) at Mountain Home Air Force Base, Nurse Practitioner of the Year (2008) for Air Education and Training Command, Outstanding Clinical Performance Award for the USUHS Graduate School of Nursing (2006),  and Company Grade Nurse Year (2003) while assigned to the 10th Medical Group at the United States Air Force Academy         .
His academic research includes a study about Military Nurse Practitioner Role Transition, which received a $300,000 grant from Tri-Service Nursing Research Program. NP Kittelson also did research on the current state of sexual assault screening and follow up of active duty Air Force members as well as the identification of commercial drivers at increased risk for obstructive sleep apnea.
He is the co-author of an article in the Journal of the American Academy of Nurse Practitioners about coping behaviors – and their perceived effectiveness — used by U.S. Army wives during deployment separation.
NP Kittelson is a member of the American Association of Nurse Practitioners, American Academy of Sleep Medicine, Sigma Theta Tau National Honor Society of Nursing, and the Nurse Practitioners of Idaho.
Brian Kittelson provides services in:
---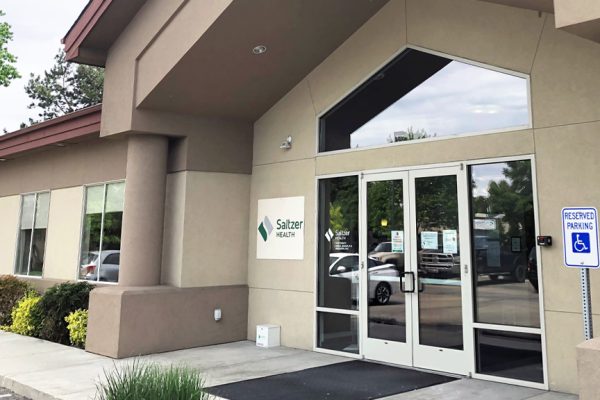 Address
7272 Potomac Dr.
Boise ID, 83704
Contact
Doctors' Offices & Clinic Hours:
8:00am – 5:00pm Monday-Friday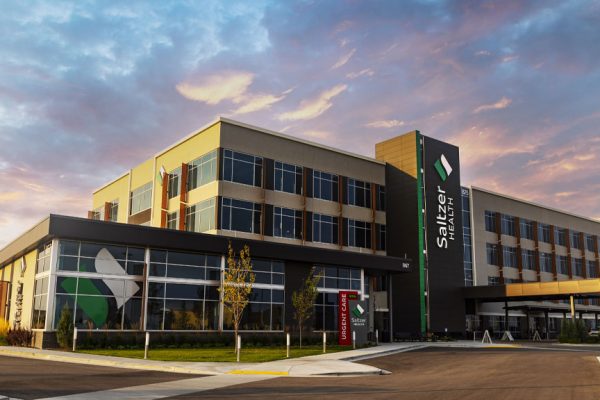 Address
875 S. Vanguard Way
Meridian, ID 83642

Contact
FIRST FLOOR
Medical Imaging: 208.960.0720 | Suite 100
Saltzer Surgery Center: 208.960.0870 | Suite 120
SECOND FLOOR
Family Medicine, Orthopedics, General Surgery, Gynecology, Pain, Cardiology: 208.463.3000 | Suite 200
Otolaryngology (ENT): 208.884.2980 | Suite 200
THIRD FLOOR
Saltzer Gastro Center: 208.960.0650 | Suite 300
Gastroenterology Clinic: 208.463.3008 | Suite 310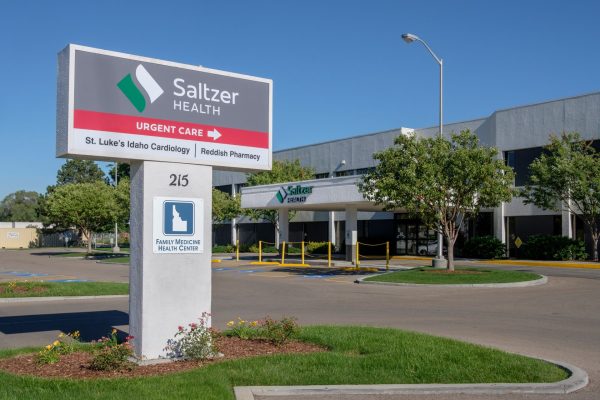 Address
215 E. Hawaii Ave
Nampa ID 83686

Contact
Doctors' Offices & Clinic Hours:
8:00am – 5:00pm Monday-Friday
Urgent Care
Urgent Care Hours:
8:00am – 7:30pm Every Day
Press 6 for questions related to COVID testing and vaccines
---
Education & News

Featuring Provider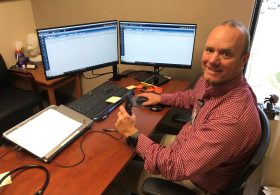 Posted in: Monthly Features
As a high school student, Brian Kittelson loved math. "I blew calculus away," he said. When it came time for college, Kittelson pursued an ROTC scholarship. The military gave him three options: nursing, aerospace engineering, and math. Nursing was a natural choice, he says. "My grandmother was a nurse and I talked to her a…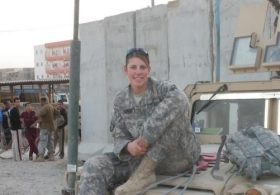 Posted in: Monthly Features
In honor of Veterans Day, Saltzer Health is highlighting stories shared by employees who have served in the military, and expressing heartfelt thanks for their service. Jessica Craig, IT Specialist: I enlisted as active duty Army in 2007 right out of high school and served four years. I felt compelled to serve my country as…