WHAT WE PROVIDE
Improve and restore movement and function and prevent disability
Reduce or manage pain
Reduce symptoms of many chronic conditions and diseases
Recover from and prevent injury
Maintain or regain independence
Achieve fitness goals and lead active lives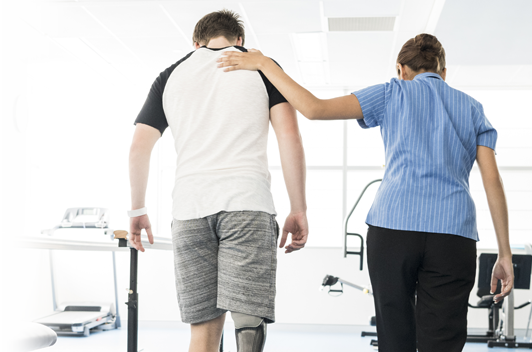 Physical Therapists are licensed medical professionals who specialize in the evaluation, identification, treatment, and management of various aspects of an individual's health that may be affecting his/her/their ability to participate in everyday life, work, or sporting activities. Physical therapists utilize non-invasive physical treatment methods to restore and/or optimize physical function and help clients regain or improve their physical abilities. Physical Therapists may treat independently and also work in conjunction with other healthcare providers to help clients achieve their maximal potential.
At Saltzer Health, we are happy to offer Outpatient Orthopedic Physical Therapy services to our community. Our Physical Therapists specialize in the evaluation and treatment of musculoskeletal impairments that contribute to physical dysfunction that may contribute to limitation in ability to perform daily, work, recreational, or competitive sporting activities. More simply put, we treat issues related to bones, muscles, ligaments and/or tendons that are preventing individuals from participating in their usual activities at their full potential.
If you require therapy following a surgery, fall, or other incident we will work with you and your healthcare team to develop a plan specifically for you.
What to Expect from Saltzer Physical Therapy:
Initial Evaluation
At your first visit (the Initial Evaluation) the Physical Therapist (PT) will perform an individualized assessment that will consist of both a subjective and objective examination.
The subjective exam will consist of a conversation between you and your PT regarding the specific symptoms you are experiencing and the effect of those symptoms on your daily function. Your PT will ask specific questions that will help guide the rest of the examination and your treatment plan. In addition to questions about your current symptoms, your PT may also ask questions about your general health and wellness, as well as goals for physical therapy.
During the objective exam you and/or your therapist will perform a variety of tests and measures that will help to evaluate various components of optimal functioning:
Range of Motion
Strength
Mobility
Posture
Flexibility
Balance
Coordination
Muscle Function
Movement patterns
Based on the results of your examination, you and your PT will create a unique plan of care to help you achieve your functional goals. You will be instructed in and provided with a personalized Home Exercise Program (HEP) created by your PT. Your active participation in your care and consistent performance of the HEP will be integral to achieving your goals and reaching maximum recovery and function. It is important that you regularly complete your home program specifically as instructed by your PT.
Follow Up Visits
Based on the results of your initial evaluation, your PT will determine when and how frequently you will need to return for follow up treatment visits. At each follow up visit, your PT will assess your progress toward the goals established at the initial evaluation and advance or modify exercises and interventions as needed.  Our goal is to empower you to achieve your highest possible function. It is important that you arrive at all of your visits ready to be an active participant in treatment. Under the supervision of your PT, you will be performing exercises that will help restore and/or improve your physical function. Your physical therapist will work as hard as you do in order to achieve your goals together, as a team.
Physical Therapy Interventions Utilized
The specific interventions utilized will be determined by the physical therapist based on multiple factors. The following are the typical treatment interventions offered in physical therapy that may be utilized throughout an episode of care
Education/Instruction

Related to topics that help promote optimal physical function and recovery

Therapeutic Exercise

Planned physical movements that enhance physical function and well being

Functional Training

Exercises specifically aimed at improving the ability to perform daily tasks or activities

Return to Activity Training

Exercises specifically aimed at promoting full return to work, recreational, or sporting activities

Manual Therapy

Skilled, hands on interventions performed by the Physical Therapist on body tissues intended to improve the function of those tissues

Electrotherapeutic Modalities

Agents that utilize electricity intended to assist in functional training, muscle function, or reducing inflammation or pain

Physical Agents/Modalities

Group of procedures utilizing different forms of energy applied to tissues intended to assist in the rehabilitation process in various ways
Treatment Available for:
Ages 12+
Non-operative treatment for Orthopedic Conditions
Post Operative Rehabilitation for Orthopedic Surgeries
Pre Operative care to improve post operative outcomes
Musculoskeletal Joint and Extremity Pain
Spine Pain and Spine Health
Return to Sport/Activity
Injury prevention/risk reduction/mitigation
Vestibular and Balance rehabilitation
Concussion rehabilitation
Body mechanics/ergonomic training
Balance and Fall prevention
Modalities Available:
Electrical Stimulation
Iontophoresis
Cryotherapy + Vasopneumatic Compression (Game Ready)
Instrument Assisted Soft Tissue Mobilization
Blood Flow Restriction Training
Dry Needling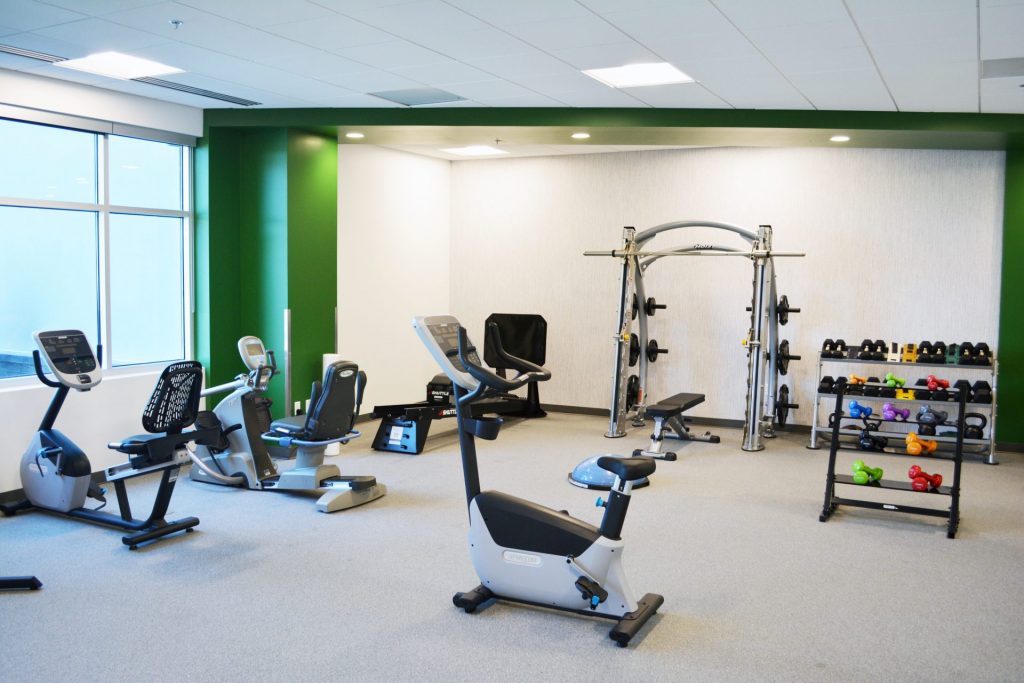 ---
Physical Therapy COVID-19 Policy
Physical therapy services will not be provided to any patient suspect of a COVID-19 infection. Screening will be conducted at the front entrance. If the patient is found to exhibit any symptoms or have a high risk exposure, the current appointment will be canceled. Please call before arriving to your appointment if you are exhibiting symptoms or have a known exposure to COVID-19. All canceled appointments will rescheduled to a later date.
Our Physical Therapy Provider
---