Sports Medicine
Sports medicine physicians, focus their practice on health care for athletes and physically active individuals. They treat, and help prevent injuries that occur during sporting events, athletic training, and physical activities. Their overall goal is to improve performance, enhance overall health, prevent injury and maintain lifelong physical activity. They also diagnose and treat disorders of the musculoskeletal system.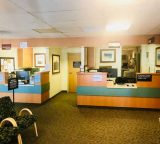 QuickCare is an urgent care service of Saltzer Health with two convenient locations in Nampa; they are located at 215 E. Hawaii Avenue and 9850 W. St. Luke's Drive (opening 1/22/2012). Both facilities are open daily from 8 a.m. to 8 p.m. and staffed with experienced and compassionate professionals trained in the latest medical techniques. QuickCare is proud to provide same day service for immediate care and offers state-of-the-art medical equipment for timely and accurate diagnosis and treatment of a wide range of injuries and illnesses.
Internal Medicine
The Internal Medicine department at Saltzer Health is a group of primary care physicians dedicated to the diagnosis and treatment of diseases affecting adults.
Neurology
Saltzer Health is pleased to provide Neurological specialty services to Canyon County and the greater Treasure Valley area. Disorders that require a medical physician specializing in the field of Neurology include nervous system disorders (central, peripheral and autonomic), including coverings, blood vessels, and muscles. Specific conditions such as: headaches, stroke, traumatic brain or spinal cord injuries, meningitis, epilepsy, multiple sclerosis, Cerebral palsy, Parkinson's disease, and Alzheimer's disease may be investigated, diagnosed and managed by a Neurologist. Common diagnostic services that are referred to and performed in a neurology office include: nerve conduction studies to evaluate electrical conduction of the sensory and motor nerves (mainly for evaluation of weakness, burning, numbness or tingling of extremities), electroencephalography (EEG) to measure electrical activity by the brain, and electromyography (EMG) to detect physiological properties.
Obstetrics & Gynecology
Often referred to as OB/GYN, the specialty of Obstetrics and Gynecology provides management and treatment of female reproductive health for both pregnant and non-pregnant women of all ages. Our specialists, Dr. John Kaiser, Dr. Andrea DiMichele and Dr. Megan Kasper bring more than 20 years experience to the Treasure Valley. They offer medical and surgical services, which include: yearly examinations, family planning, reproductive endocrinology and infertility,high risk pregnancy care , urogynaecology and pelvic reconstructive surgery (urinary incontinence or pelvic organ prolapse), laparoscopic surgery, and menopausal gynecology. Our physicians offer the most advanced non-invasive procedures available and use state-of-the art equipment including a 3D ultrasound to provide a three dimensional image of the fetus during pregnancy.
Osteoporosis
Osteoporosis is a disorder in which the bones lose calcium and are more prone to fracture. SMG's Rheumatology Department is here to help you treat this condition. Alongside treatment, we are working hard in the community to educate people to try to reduce the number of fractures caused by Osteoporosis.
Pediatrics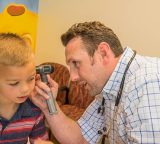 Your child is precious to you, and to us! That's why we have Pediatricians available at two locations in Nampa, and at the Saltzer clinic in Meridian. We want your child to have access to the best care in the valley, from your physician to their nursing staff, to the facilities in which you see them.Whether it is for routine exams, or those worrying times of sickness, our Pediatricians are here to provide excellence in medical care for your child.
Pulmonology
Our dedicated Pulmonologist is committed to the treatment of respiratory diseases. The Pulmonary Function Testing Lab assists with diagnosis of pulmonary diseases, including early detection of problems. Self Evaluation and Assessments It is always recommended that when your health is in question that you are evaluated by a healthcare professional. The Asthma Control Test, (ACT), is a self assessment tool to self evaluate how well your asthma is controlled. This test should be used to the letter, and any test demonstrating less than 20, (19 or less), should be evaluated by a healthcare professional to optimize your safety and health care satisfaction. The COPD Action Plan is designed to help you determine your current status and inform you of possible actions to be taken that are appropriate to your current status.
Rheumatology
Saltzer's Rheumatology department offers diagnosis and treatment of rheumatic diseases such as arthritis. Appointments are available at our main clinic in Nampa, and at Portico, our Meridian site. The department seeks to help people overcome rheumatic diseases and enjoy an improved quality of life.
Sleep Disorders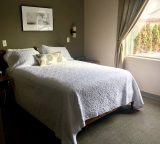 Sleep apnea, insomnia, and restless leg syndrome are all sleep disorders that can be treated by our sleep specialists.
Family Practice
Family Practice physicians can help with all aspects of care, maintenance and preventative services whether it be biological, clinical, or behavioral. Family Practice accepts all ages and are specialists in the backgrounds of and interactions with each family.
Eye Care
Both of Saltzer's eye physicians are comprehensive ophthalmologists. They diagnose and treat all conditions of the eye and visual system. Their practice emphasis is glaucoma, cataracts, diabetic retinopathy and macular degeneration. They also do eye exams and prescribe glasses and contacts as well as refractive surgery such as Lasik and Advanced Surface Ablation.
Otolaryngology (ENT)
Otolaryngologists are commonly referred to as ENT (ear, nose, and throat) physicians and provide both medical and surgical care. Otolaryngological diseases and disorders can affect anyone, regardless of age or gender.
General Surgery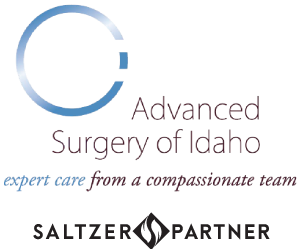 Saltzer Health is proud to announce it's partnership with Advanced Surgery of Idaho.Over the last four decades, medicine and surgical procedures have undergone tremendous changes. Keeping up with those advancements has been a challenge and a passion for the surgeons of Advanced Surgery of Idaho. Today, Advanced Surgery of Idaho is still a partnership dedicated to bringing the most beneficial surgical advances through compassionate surgeons to our patients in Idaho and the Treasure Valley within an environment of excellence, cooperation and compassion.