Family Practice
208-468-5910
Family Practice physicians can help with all aspects of care, maintenance and preventative services whether it be biological, clinical, or behavioral. Family Practice accepts all ages and are specialists in the backgrounds of and interactions with each family.
Internal Medicine
208-468-5920
The Internal Medicine department at Saltzer Health is a group of primary care physicians dedicated to the diagnosis and treatment of diseases affecting adults.
Pediatrics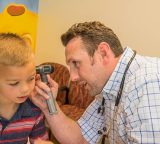 Your child is precious to you, and to us! That's why we have Pediatricians available at two locations in Nampa and at the Portico West clinic in Meridian. Whether it is for routine exams, or those worrying times of sickness, our Pediatricians are here to provide excellence in medical care for your child.
Obstetrics & Gynecology
208-463-3138
Often referred to as OB/GYN, the specialty of Obstetrics and Gynecology provides management and treatment of female reproductive health for both pregnant and non-pregnant women of all ages. Our specialists, Dr. John Kaiser, Dr. Andrea DiMichele and Dr. Megan Kasper bring more than 20 years experience to the Treasure Valley. They offer medical and surgical services, which include: yearly examinations, family planning, reproductive endocrinology and infertility,high risk pregnancy care , urogynaecology and pelvic reconstructive surgery (urinary incontinence or pelvic organ prolapse), laparoscopic surgery, and menopausal gynecology. Our physicians offer the most advanced non-invasive procedures available and use state-of-the art equipment including a 3D ultrasound to provide a three dimensional image of the fetus during pregnancy.
QuickCare is an urgent care service of Saltzer Health with two convenient locations in Nampa at 215 E. Hawaii Avenue and 9850 W. St. Luke's Drive. Both facilities are open daily from 8 a.m. to 8 p.m. and staffed with experienced and compassionate professionals trained in the latest medical techniques. We provide same-day, walk-in service for timely and accurate diagnosis and treatment of a wide range of injuries and illnesses.
Rheumatology
208-463-3197
Saltzer's Rheumatology department offers diagnosis and treatment of rheumatic diseases such as arthritis. Appointments are available at our main clinic in Nampa, and at Portico, our Meridian site. The department seeks to help people overcome rheumatic diseases and enjoy an improved quality of life.
Neurology
208-463-3197
Saltzer Health is pleased to provide Neurological specialty services to Canyon County and the greater Treasure Valley area. Disorders that require a medical physician specializing in the field of Neurology include nervous system disorders (central, peripheral and autonomic), including coverings, blood vessels, and muscles. Specific conditions such as: headaches, stroke, traumatic brain or spinal cord injuries, meningitis, epilepsy, multiple sclerosis, Cerebral palsy, Parkinson's disease, and Alzheimer's disease may be investigated, diagnosed and managed by a Neurologist. Common diagnostic services that are referred to and performed in a neurology office include: nerve conduction studies to evaluate electrical conduction of the sensory and motor nerves (mainly for evaluation of weakness, burning, numbness or tingling of extremities), electroencephalography (EEG) to measure electrical activity by the brain, and electromyography (EMG) to detect physiological properties.
Eye Care
208-463-3214
Both of Saltzer's eye physicians are comprehensive ophthalmologists. They diagnose and treat all conditions of the eye and visual system. Their practice emphasis is glaucoma, cataracts, diabetic retinopathy and macular degeneration. They also do eye exams and prescribe glasses and contact lenses as well.
Otolaryngology (ENT)
208-884-2980
Otolaryngologists are commonly referred to as ENT (ear, nose, and throat) physicians and provide both medical and surgical care. Otolaryngological diseases and disorders can affect anyone, regardless of age or gender.
Gastroenterology
208-463-3008
Gastroenterologists are doctors who are trained in the diagnosis and treatment of digestive system disorders affecting the esophagus, stomach, small and large intestines, rectum, liver, gall bladder and pancreas.
Sleep Disorders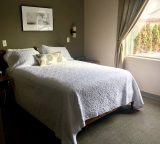 208-884-2922
Sleep apnea, insomnia, and restless leg syndrome are all sleep disorders that can be treated by our sleep specialists.
Sports Medicine
208-468-5940
Sports medicine physicians, focus their practice on health care for athletes and physically active individuals. They treat, and help prevent injuries that occur during sporting events, athletic training, and physical activities. Their overall goal is to improve performance, enhance overall health, prevent injury and maintain lifelong physical activity. They also diagnose and treat disorders of the musculoskeletal system.