Saltzer Health, ICOM host successful urgent care bootcamp
17th September, 2020 | Published by Saltzer Health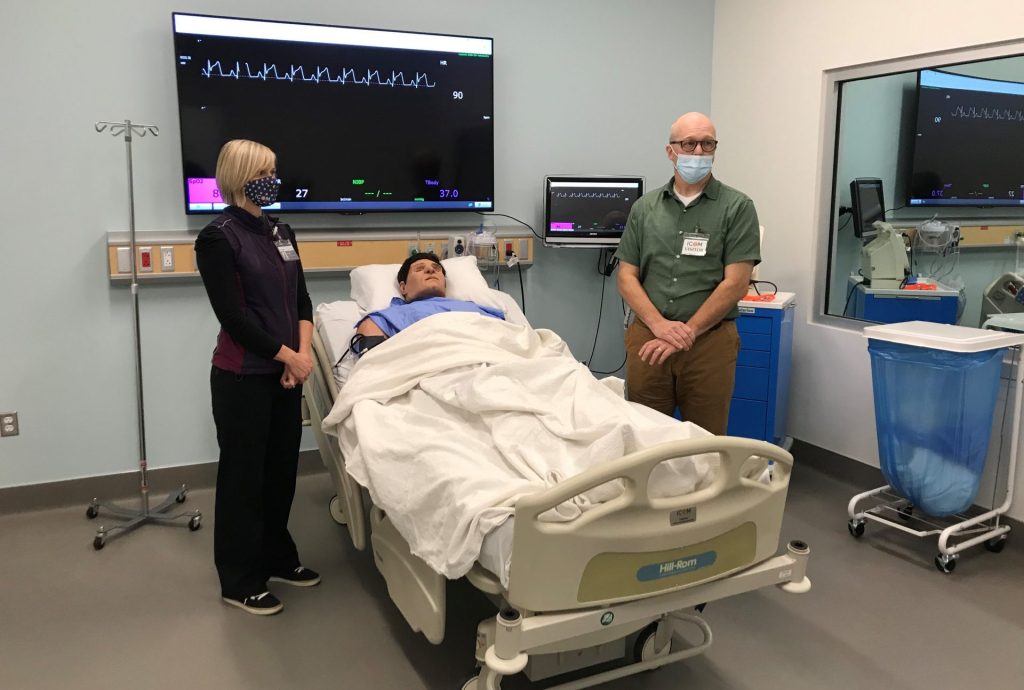 Saltzer Health and the Idaho College of Osteopathic Medicine (ICOM) hosted a successful two-day boot camp for team members who will work at the Ten Mile 24/7 urgent care clinic. The program included lectures by local medical experts and hands-on scenarios in ICOM's state-of-the-art simulation lab.
 Saltzer Health instructors included:
Orthopedics – Dr. Corbett Winegar, Dr. Aaron Newton, Dr. Jesse Chlebeck, Dr. Jonathon Wolf and Forrest Pecha,

MS, LAT, ATC

Behavioral health consultants — Maria Torres, Brieann Enfield and Terry Hernandez-Ruelas

Pediatrics – Dr. Byron Knowles

OB/GYN – Dr. John Kaiser

Gastroenterology – Dr. Joel Lans, Bill Jensen, PA-C

General Surgery – Dr. Carrie Newton
Instructors from instructors from other healthcare organizations:
Cardiology – Dr. Lyndon Box, West Valley Medical Center

Dental – Dr. Rhett Yeakley, Treasure Valley Family Dentistry
The bootcamp Oct. 22-23 was specifically designed for the medical staff assigned to Saltzer Health's 24/7 urgent care clinic. The clinic is scheduled to open in early December at Ten Mile & I-84 in Meridian.
"Training at the ICOM campus is an extraordinary opportunity for our urgent care staff, said Saltzer Health's Urgent Care Medical Director and Chief Innovation Officer Rourke Yeakley, MD. Dr. Yeakley is an ICOM Regional Assistant Dean and former emergency room physician. "We appreciate the collaboration and access to ICOM's training facilities, which will enable the Saltzer Health team members to improve the continuity of care for our patients."
"Medical education is a process of lifelong learning for all members of the healthcare team," said Dr. Thomas J. Mohr, Dean and Chief Academic Officer of the Idaho College of Osteopathic Medicine. "ICOM is dedicated to the continued advancement of medical training here in the Treasure Valley not just for our students, but for our friends and partners. We are pleased to share our resources with Saltzer Health providers for this event." 
"At the bootcamp, providers learn how to communicate more effectively with specialists and develop skills to be more proficient in procedures for higher acuity patients at the 24/7 clinic," said John Subaitani, PA-C and Saltzer Health's lead urgent care provider.