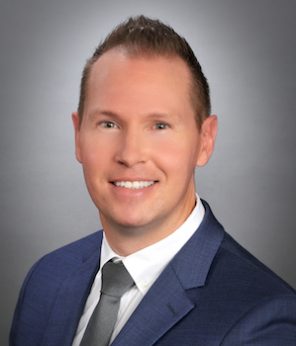 Specialties: Orthopedics
REQUEST AN APPOINTMENT
Now accepting new patients!
Dr. Aaron F. Newton is a fellowship-trained and board-certified orthopedic surgeon specializing in sports medicine, shoulder and knee injuries. He joined Saltzer Health in July 2020.
He completed his fellowship in orthopedic surgery-sports medicine at the University of Minnesota, where he received specialized training in arthroscopic knee and shoulder surgery and provided care for professional and college athletes with the Minnesota Twins, Minnesota Wild, University of Minnesota football/wrestling teams.
During his residency at St. John Providence Health System Macomb-Oakland in Michigan, he was named orthopaedic resident of the year, 2018.
Areas of Specialty
Shoulder injuries, Arthroscopic Rotator Cuff Surgery, Arthroscopic Shoulder Stabilization, Shoulder Replacement
Knee Injuries, Knee Joint Preservation Surgery (Cartilage Cell Transplantation, Fresh Osteochondral Allograft Transplantation), Meniscal Repair, Knee Replacement
Education
Fellowship – University of Minnesota, TRIA Orthopaedic Center, Minneapolis, Minn.
Residency – St. John Providence Health System Macomb-Oakland, Madison Heights, Mich., and Michigan State University College of Osteopathic Medicine Statewide Campus System.
Medical School — Des Moines University, Des Moines, Iowa. Doctor of Osteopathic Medicine.
Undergraduate — University of Utah, Salt Lake City, UT, Bachelor's of Science in Exercise Physiology, minor in chemistry
Board Certification
American Osteopathic Board of Orthopedic Surgery
Volunteer Activities
Orthopaedic Surgical mission through Health Volunteers Overseas, San Jose, Costa Rica
Medical mission through Foundation for International Medical Relief of Children, Limon, Nicaragua
Pancreatic cancer research team at the Huntsman Cancer Institute, Salt Lake City, UT
Spanish language study abroad, Madrid, Spain
Volunteer for U-FIT, a program that benefits children with autism through exercise
Philosophy
My practice is focused on a team-based approach of myself as an orthopaedic surgeon, physical therapists, and athletic trainers who strive to promote health and physical activity. The human body was designed to be in motion and maintaining motion promotes overall health. Our team assists and educates patients on ways to stay active and avoid injury. When injury occurs, we are there every step of the way to recovery.
Personal Interests
Snowboarding, running, soccer, and health and well-being
See what others are saying
Aaron F. Newton provides services in:
---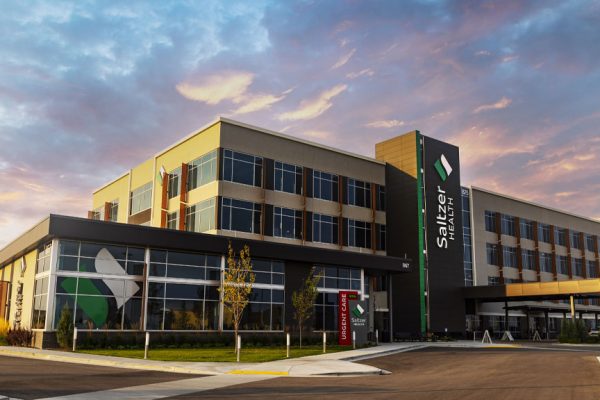 Address
875 S. Vanguard Way
Meridian, ID 83642

Contact
FIRST FLOOR
Medical Imaging: 208.960.0720 | Suite 100
Saltzer Surgery Center: 208.960.0870 | Suite 120
SECOND FLOOR
Family Medicine, Orthopedics, General Surgery, Gynecology, Pain, Cardiology: 208.463.3000 | Suite 200
Otolaryngology (ENT): 208.884.2980 | Suite 200
THIRD FLOOR
Saltzer Gastro Center: 208.960.0650 | Suite 300
Gastroenterology Clinic: 208.463.3008 | Suite 310
---
Education & News

Featuring Provider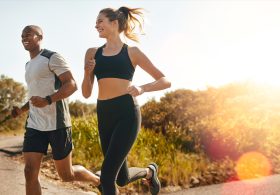 Posted in: Recent Health News
Summer is here, and that means heading outside for activities. Outside recreation can also bring risk of possible injuries, which doctors say are common this time of year.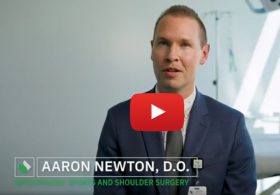 Posted in: Recent Health News
Dr. Aaron F. Newton is a fellowship-trained orthopedic surgeon specializing in sports medicine, shoulder and knee injuries. He joined Saltzer Health in July 2020. In the following video, Dr. Newton explains the why and how behind him becoming a professional in his field of medicine. He also explains how the facilities of Saltzer Health helps…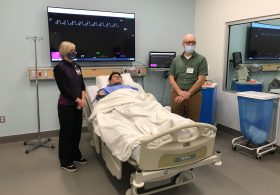 Posted in: Health Education
Saltzer Health and the Idaho College of Osteopathic Medicine (ICOM) hosted a successful two-day boot camp for team members who will work at the Ten Mile 24/7 urgent care clinic. The program included lectures by local medical experts and hands-on scenarios in ICOM's state-of-the-art simulation lab.  Saltzer Health instructors included: Orthopedics – Dr. Corbett Winegar,…