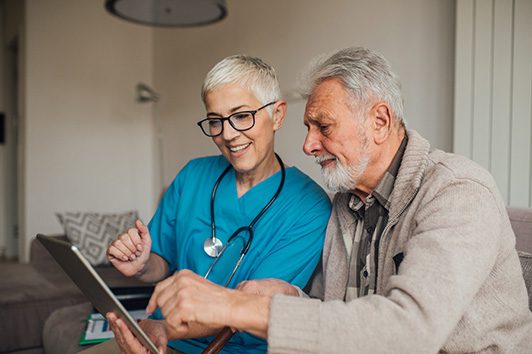 Appointments
Saltzer's Rheumatology department offers diagnosis and treatment of rheumatic diseases such as arthritis. Appointments are available at our main clinic in Nampa, and at Portico, our Meridian site. The department seeks to help people overcome rheumatic diseases and enjoy an improved quality of life.
COVID-19 FREQUENTLY ASKED QUESTIONS
The following information was compiled on 3/25/2020 specifically for patients diagnosed with connective tissue disease/autoimmune disease such as lupus, rheumatoid arthritis and psoriatic arthritis and other rheumatological diseases. Some of the information may not apply to patients diagnosed with osteoarthritis or osteoporosis. Information regarding COVID-19 is evolving rapidly. Please see the Saltzer website for links to the CDC and other useful websites that provide up-to-date information.
Am I at increased risk for infection?
Patients with autoimmune diseases are at increased risk for contracting infections in general. However, we do not have enough data regarding the specific risk associated with the COVID-19 infection. It makes sense to assume that the risk of infection is increased in patients with autoimmune diseases and that they should take appropriate precautions to reduce their exposure to it.
Should I stop taking my immunosuppressant medications?
Although we are unsure at this time, it is likely that immunosuppressant medications increase the risk of contracting the COVID-19 infection. However, active autoimmune disease also increases the risk of infection because it causes the immune system to waste its resources. Therefore, the body is less effective in fighting off infection. For patients who are not currently experiencing symptoms of infection, rheumatologists generally recommend continuing treatment with immunosuppressants.
Should I get tested for COVID-19?
Patients who are experiencing symptoms associated with the COVID-19 infection and meet the CDC higher risk category should be tested. Please see the CDC priority testing guideline for further information on who is at highest priority for getting tested:
https://www.cdc.gov/coronavirus/2019-ncov/downloads/priority-testing-patients.pdf
At this time, Saltzer's two Urgent Care clinics are offering drive-through testing for patients who meet testing criteria.
I am feeling shut-in at home and I'm not able to follow my regular exercise routine. What can I do?
Fortunately, we have many options for staying connected to people that were not available during previous crisis situations. This is a great time to reach out to family and friends over the phone and internet. There are also many websites that provide information about home exercise programs and home entertainment and other activities. Other websites offer cooking classes and instructions for creating recipes based on what is available in your pantry. Many websites that usually charge a fee for these services are free at this time. As our physical communities shrink due to social distancing, it may be beneficial to explore options in the virtual world.
On a more personal note, I ask that you do everything you can to follow the CDC recommendations regarding social distancing and personal protection. As a person with autoimmune disease, your risk of Covid-19 is greater than the average person and I want you to stay as healthy as possible. We are all hopeful that following these recommendations will help to prevent further spread of the virus. There are many people currently risking their own lives to provide comfort to the ill and save lives. By helping to prevent the spread of this virus, we can improve the chances of survival for ourselves, our neighbors, and many people in the community. We have to learn to live our lives in different ways and this is not easy. The benefits are clearly worth the effort.
Thank you for all that you have already done.
Sincerely,
Dr. John Ader
Find more resources
If you have general questions about coronavirus in Idaho, see the State of Idaho's Official Resources for the Novel Coronavirus (COVID-19) webpage https://coronavirus.idaho.gov/
Visit the CDC webpage https://www.cdc.gov/coronavirus/2019-ncov/faq.html
Visit the WHO webpage https://www.who.int/emergencies/diseases/novel-coronavirus-2019
Our Rheumatology Provider
---
Rheumatology is offered in:
---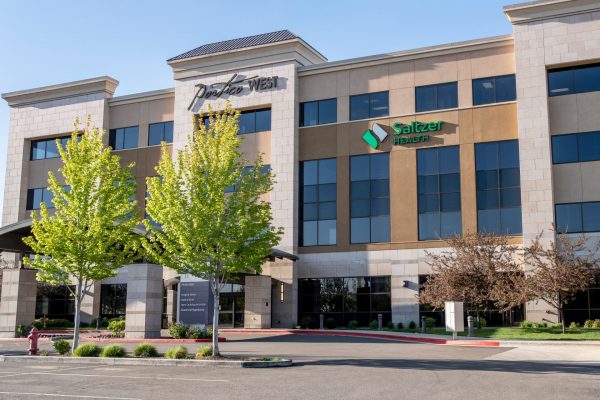 Address
3277 E. Louise Drive, Suite 200
Meridian, ID 83642
Appointments
HOURS:
Doctors' Offices & Clinic
8 a.m.-5 p.m. Monday-Friday