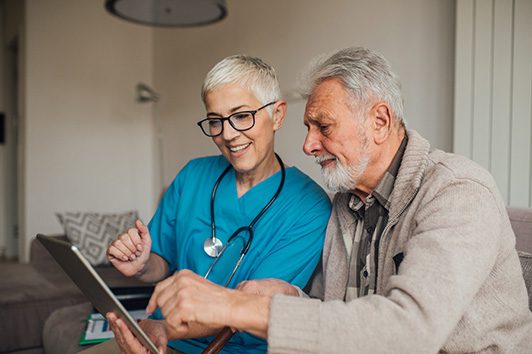 Appointments
Saltzer's Rheumatology department offers diagnosis and treatment of rheumatic diseases such as arthritis. Appointments are available at our main clinic in Nampa, and at Portico, our Meridian site. The department seeks to help people overcome rheumatic diseases and enjoy an improved quality of life.
A COVID-19 VACCINE UPDATE FROM RHEUMATOLOGIST JOHN ADER, MD
The American College of Rheumatology (ACR) has recently released a statement regarding the COVID-19 vaccinations and patients treated with immunosuppressive medications for autoimmune disease.
My goal is to inform patients and engage in shared decision-making about receiving the vaccine.
ACR recommendations issued February 2021, include:
The benefit of COVID-19 vaccination for rheumatic and musculoskeletal patients outweighs potential risk factors.
COVID-19 vaccination should occur as soon as possible.
There is no preference for one vaccine over another.
For a multi-dose vaccine, patients should receive the second dose of the same vaccine.
After receiving the vaccine, patients should continue to follow all public health guidelines regarding physical distancing and other preventive measures.
Household members and those with frequent, close contacts with patients who have autoimmune and inflammatory rheumatic disease should undergo COVID-19 vaccination when it is available to them. Early vaccination is not recommended for household members of people with inflammatory rheumatic diseases.
Regarding the specific medications that you may be taking:
If symptoms of arthritis are not well-controlled, generally no change in treatment is recommended. These patients should continue with current treatment/medications while receiving the Covid-19 vaccine.
If symptoms of autoimmune disease/arthritis are well-controlled at this time, the recommendations are:
Patients who are treated with methotrexate and Xeljanz/tofacitinib should not take the medication for 1 week after each vaccination.
Patients who are treated with injectable (subcutaneous) Orencia/abatacept should not take the medication 1 week before and 1 week after the first vaccine dose. The medication should continue to be used as usual with the second vaccine dose.
Patients who are treated with IV (infusion) Orencia/abatacept should attempt to schedule the first dose of the vaccine about 4 weeks after the most recent Orencia infusion. They should postpone the next infusion for 1 week. There are no changes to the treatment regimen with the second vaccine dose.
Patients who are treated with rituximab/Rituxan should contact the office regarding scheduling as the recommendations are complex and patient specific.
If a medication is not listed above, no change in treatment is currently recommended before, during or after receiving the Covid-19 vaccine. Continue to take your current rheumatology medication as prescribed.
For more information, see the CDC guidelines at https://www.rheumatology.org/Portals/0/Files/COVID-19-Vaccine-Clinical-Guidance-Rheumatic-Diseases-Summary.pdf.
Our Rheumatology Provider
---
Rheumatology is offered in:
---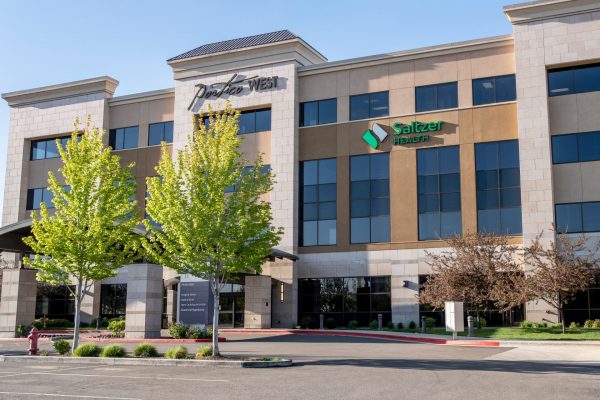 Address
3277 E. Louise Drive, Suite 200
Meridian, ID 83642
Appointments
HOURS:
Doctors' Offices & Clinic
8 a.m.-5 p.m. Monday-Friday