Saltzer Health opens new South Meridian urgent care & family medicine clinic
17th September, 2020 | Published by Saltzer Health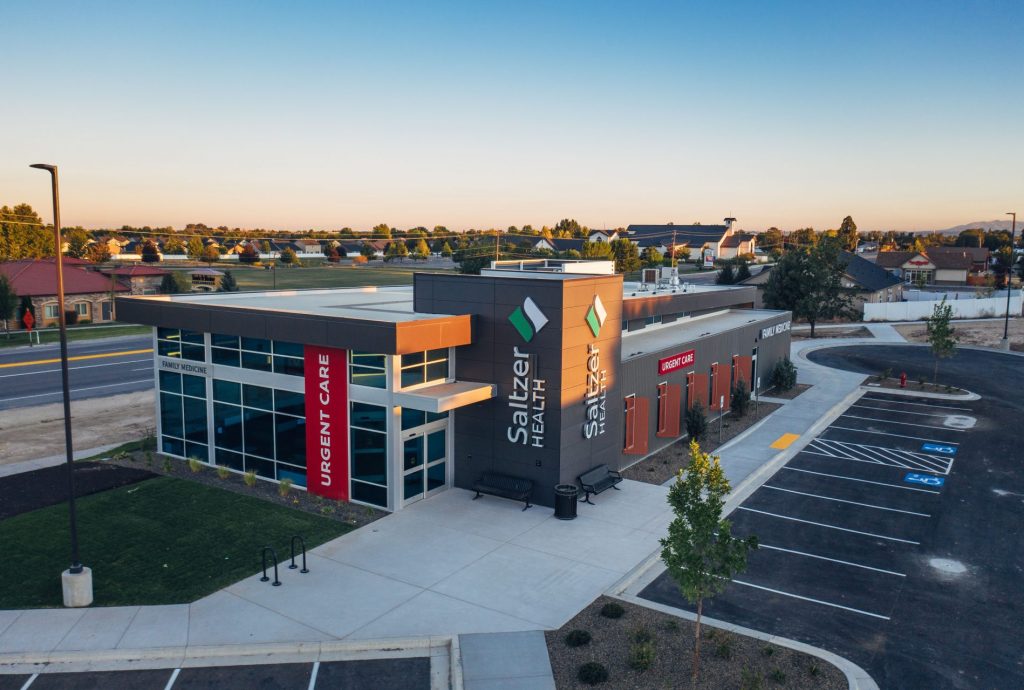 A new Saltzer Health urgent care & family medicine clinic opened Wednesday, Sept. 9 at Victory Commons, 2840 S. Meridian Road near the intersection of Victory and Meridian Roads. Hours are 8 a.m.-8 p.m. daily.
The new clinic offers a unique patient experience with walk-in services, personalized service, welcome, a warm and welcoming design, state-of-the art equipment, and a convenient location.
"We built every aspect of this clinic around the patient experience," said Urgent Care Director Stacy Chessmore. "We want patients to feel good, to feel cared for, and to feel welcome."
"Our goal is to provide transparency and affordability of pricing with the hospitality you have come to expect in every other industry," said Tommy Ahlquist, MD. A former emergency room physician, Ahlquist is the CEO of Ball Ventures Ahlquist (BVA) and co-owner of Saltzer Health.
Urgent care services include treatment for coughs, colds, seasonal allergies, broken bones, urinary tract infections, sports physicals, COVID-19 testing and other non-emergency issues.
Later this fall, patients can begin scheduling family medicine appointments at the clinic with Dr. Erik Richardson and Kristin Lewis, a physician assistant. Working as a team, they will provide comprehensive primary care services for their patients and complement the drop-in care provided by the urgent care clinical staff members.
"This team-based model allows us to bring a new level of quality healthcare for our patients," said Dr. John Kaiser, Saltzer Health VP and Chief Medical Officer.
The South Meridian location is the 2nd of four new stand-alone urgent care clinic to open in recent months. Construction on the state's first 24/7 urgent care care is expected to be completed in late November at Ten Mile & I-84 in Meridian.
For more information, see saltzerhealth.com or call 208-463-3000.
Highlighted Provider
---