Saltzer Health OB/GYN Megan Kasper, MD, gives advice and reassurance to pregnant women
1st April, 2020 | Published by Saltzer Health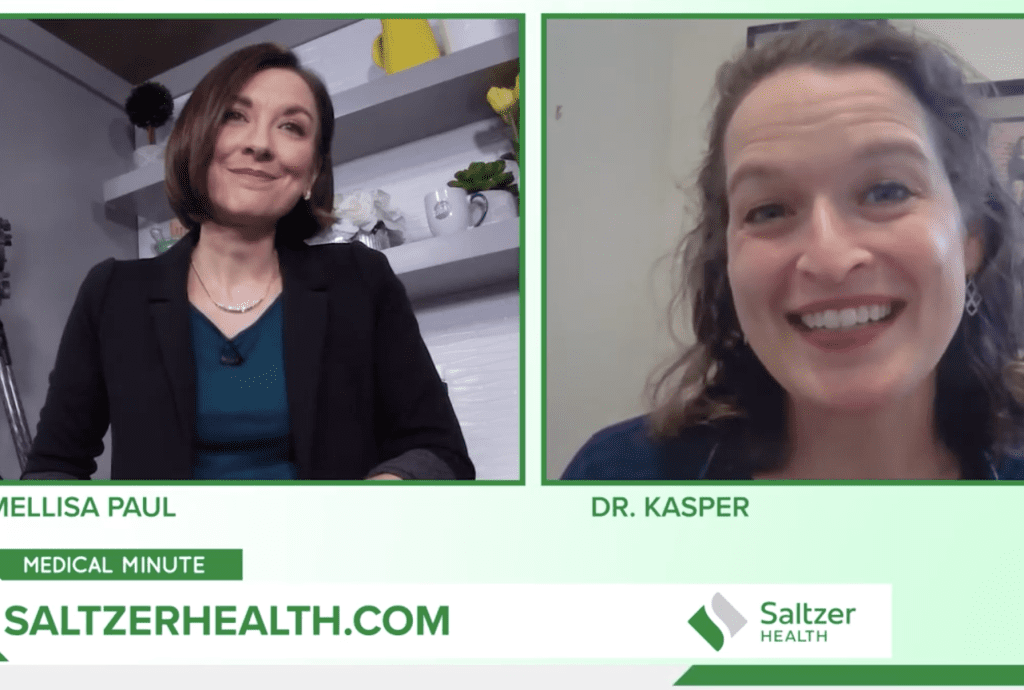 Bringing a child into the world should be one of the most joyous moments of a woman's life, but the pandemic does worry some expecting women.
Dr. Megan Kasper, an OB/GYN at Saltzer Health, offers reassurance to expectant mothers.
Clinics and hospitals have decreased the number of visitors, established screening procedures for every person who enters the building, and increased the use of hand sanitizer and masks.
"As a staff we are wiping down surfaces – and we are all wearing masks," she said.
Kasper said the biggest impact of COVID-19 has been a new visitor policy. "In most places, we are down to one visitor through labor, birth and postpartum. And it needs to be the same person throughout that mom's admission."
"Having that enforced keeps you safer," she said. "Limiting the number of people, does make for a very peaceful environment. There is some value to that."
Telemedicine is a great service for women who don't want to visit a clinic – particularly those who want to stay home or have kids they can't bring to an appointment.
With telehealth, woman "can still get care and interact with their physician."
To protect a newborn, she recommends that new moms stay home, avoid people when they have to go out, maintain 6 feet of separation, hand washing and carrying hand sanitizer.
"A face mask can be helpful as a reminder to keep your hands off your face when you are outside your house," she said.
Kasper urges expecting moms to take advantage of the milder springtime temperatures. "This is perfect pregnant lady weather," she said with a smile. "It's sunny, it's not freezing and just a little cool so you can go outside for a walk."
To view Dr. Kasper's Medical Minute interview
For more information, see saltzerhealth.com or call 208-463-3000.
Watch Dr. Kasper's Medical Minute interview:
Highlighted Provider
---