Dr. Jesse Chlebeck says surgery is still an option for orthopedic emergencies
2nd April, 2020 | Published by Saltzer Health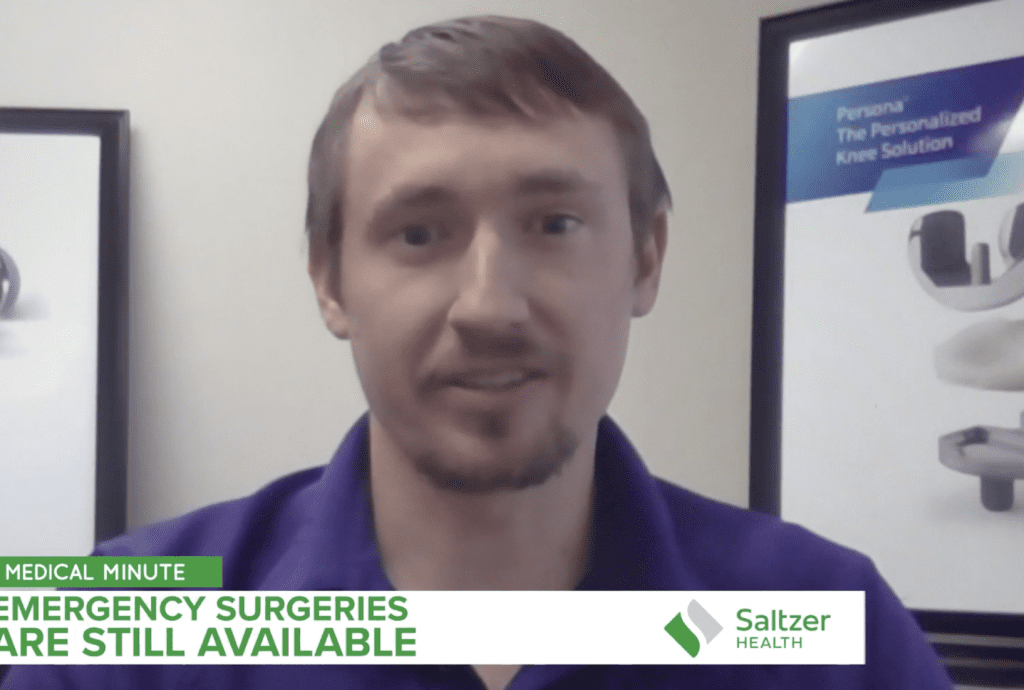 Even during a pandemic, accidents happen and people still get hurt.
In an episode of the Saltzer Health KTVB Medical Minute, Orthopedic Surgeon Jesse Chlebeck, MD, provides information about how healthcare workers and hospitals are helping patients who may need emergency surgery.
"We are not doing elective surgeries, but obviously people don't stop getting injuries and don't stop having accidents," he said.
Chlebeck assures his patients that their healthcare workers are diligent about practicing social distancing, wearing masks and washing their hands frequently.
"We are doing everything we can to keep people safe," he said.
Hospital are taking extra precautions to keep the operating rooms clean, Chlebeck said. "In the OR, they are doing special things with anesthesia to make sure the air is turned over and safe in the room before the entire staff goes in," he said.
After surgery, Chlebeck is keeping clinic visits to a minimum.
"We are trying to do as much as we can through telehealth and telephone appointments," he said. "There are some things like taking out stitches or putting on a cast that we can't really do by phone and by video."
Chlebeck is pleased that providers and patients have "embraced" telehealth. His office is scheduling telemedicine visits for "everything from follow-up appointments to new patient evaluations and ER follow ups," he said.
"Even if patients need X-rays, we are having them come in and get them done prior to their visits so we can talk about the results and go over them in their video conference."
For more information, see saltzerhealth.com or the CDC website at https://www.cdc.gov/coronavirus/2019-ncov/index.html
Watch the full Medical Minute with Dr. Chlebeck below:
Highlighted Provider
---