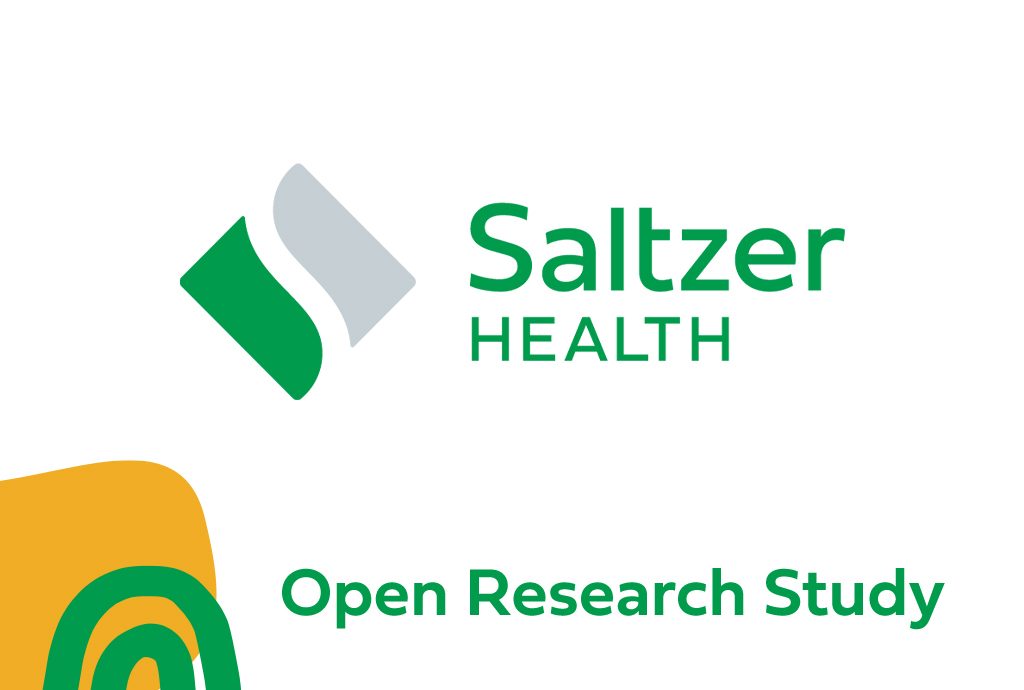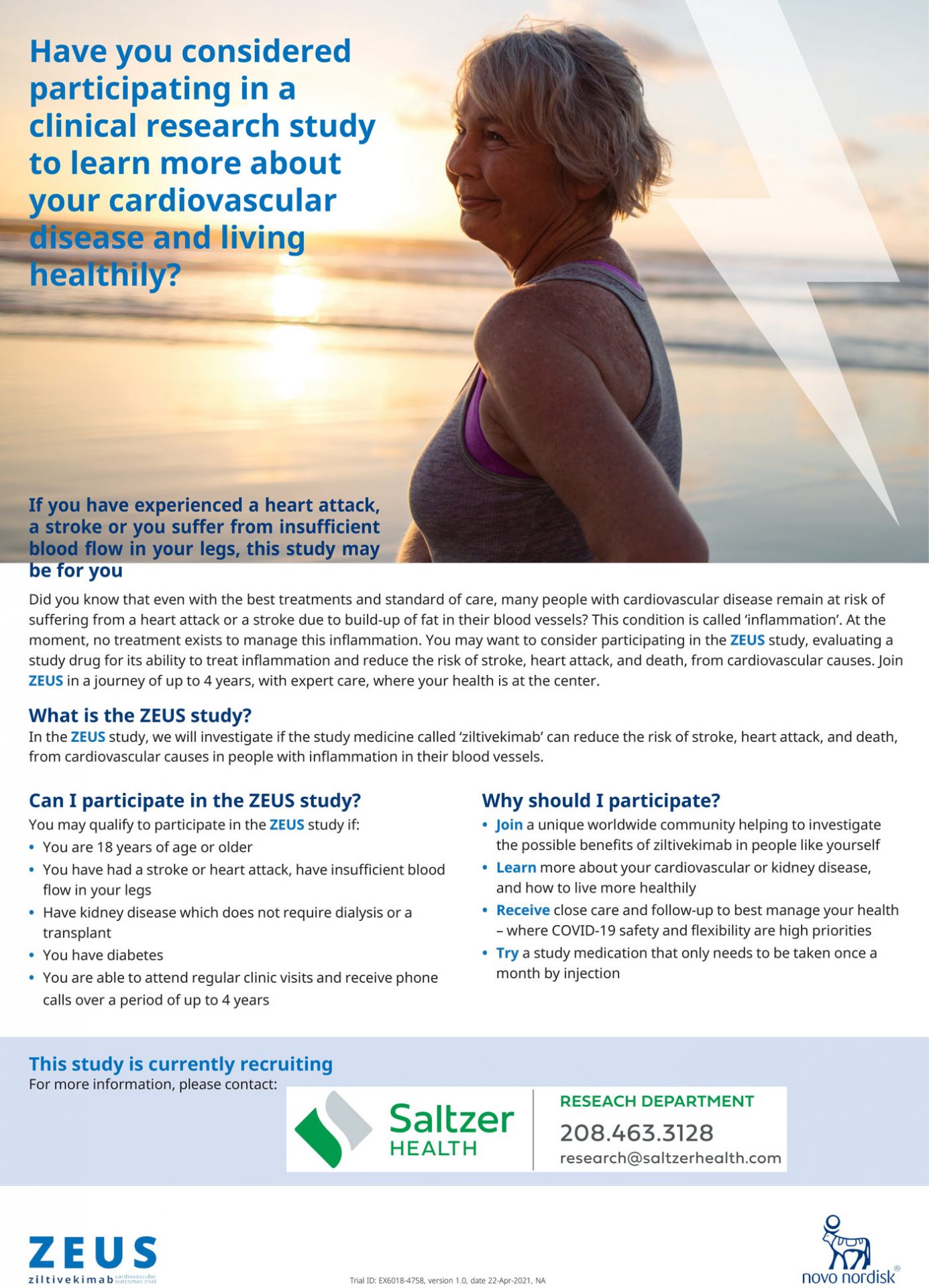 Download Informational Flyer
Have you considered participating in a clinical research study to learn more about your cardiovascular disease and living healthily?
In the ZEUS study, we will investigate if the study medicine called 'Ziltivekimab' can reduce the risk of stroke, heart attack and death, from cardiovascular causes in people with inflammation in their blood vessels.
Request to participate in research study.
Research Participation Form
"*" indicates required fields
Want to know more? Call: 208-463-3128