Winners of the 2022 Nursing Excellence Awards
10th May, 2022 | Published by Saltzer Health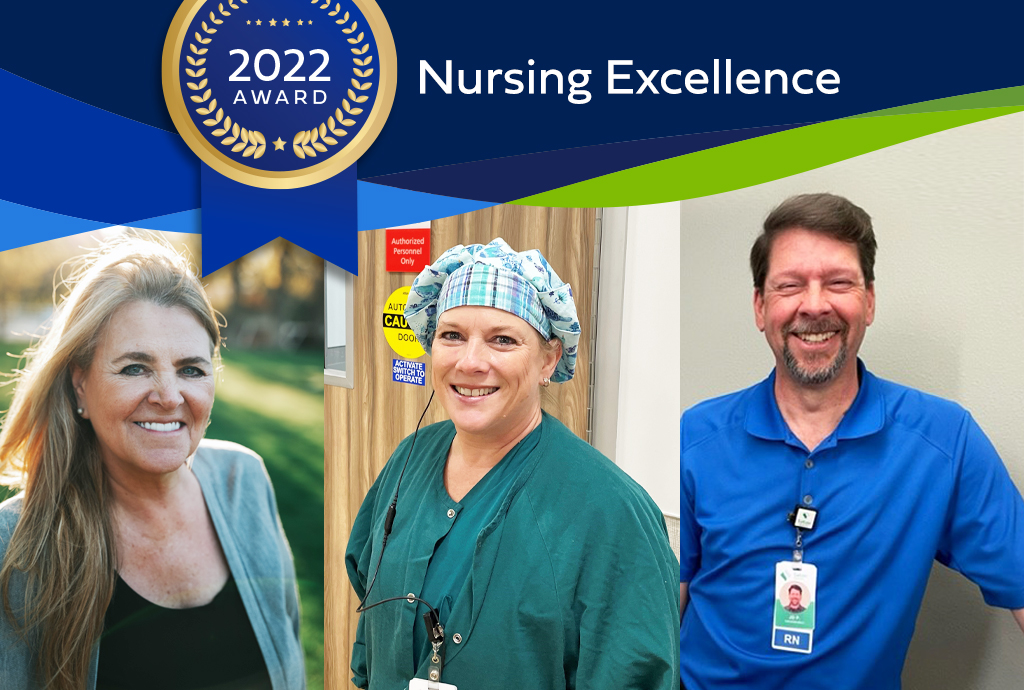 We are honored to announce the winners of the 2022 Nursing Excellence Awards given by Intermountain Healthcare, Saltzer Health's parent company. Nominations were accepted for three categories: RN and LPN direct and non-direct patient care, "Partners in Excellence" for caregivers who are part of the nursing care team (MAs, social workers, patient service representatives), and nursing leadership.
This year's theme, "Stand Together/Stand Strong" recognizes the strength of our nurses and the care they demonstrate for each other. We recognize that this was another challenging year in healthcare and all of our nominees demonstrated excellence in caring for one another while caring for our patients.
Jodi Paoli, OR Technician II, Surgery Center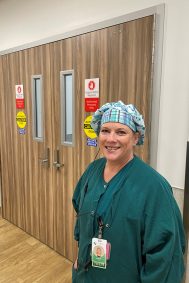 Jodi works in the Saltzer surgery center. She was nominated by her colleague who said that Jodi works every day to ensure that the patient has exactly what is needed and is not afraid to speak up in the operating room to protect sterility for her patients. Jodi jumps in and leads by example. She has taken others under her wing to show them the ropes. She does all this with a smile and kindness.
Jodi is the first to make sure things are stocked and the first to jump in when someone asks for help. The entire team knows they can count on her to be there and get things done. I know when I personally have had surgery as well as others I have spoken with, the one thing patients remember from the operating room is that she was there holding their hand. It is all above and beyond to care for all who enter our facility.
Pam Glaisyer, Quality/Patient Safety Manager, Population Health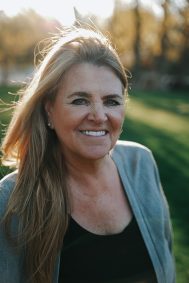 Pam always acts in the best interest of the patients she cares for, even if it requires significantly more work. One of the roles she manages is all transitions of care and medication reconciliations post-discharge, which requires patient outreach within two days. Her colleague wrote about Pam that during these conversations, she makes it a point to go above and beyond by ensuring patients have everything they need for the transition (prescription refills, DME, referrals, follow-up appointments), and truly advocates for patients. This often takes the form of teaching patients how to navigate the healthcare system. If she identifies a need, she coordinates with the care team or appropriate caregiver to ensure the need is take care of, and takes it upon herself to follow-up with the patient. Her interactions are so impactful to patients that they still call her directly long after discharge for assistance coordinating care. Pam's 25+ years with Saltzer in various roles have made her a go-to leader across all departments. The tireless work Pam does behind the scenes can often go unnoticed because it is so seamless, but her void would be undoubtedly felt across the organization.
JD Phipps, RN, Nurse Manager-Outpatient/Community, Administration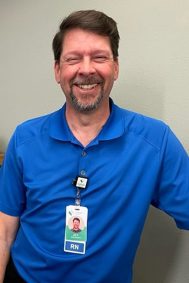 Not only does JD lead and collaborate at Saltzer and within Intermountain Healthcare, he is also an engaged and collaborative leader within his community. The colleague who nominated JD wrote that he is a persistent presence and leader within the all-volunteer Marsing Ambulance Service. He routinely takes evening and weekend shifts on the ambulance and has been there for his community in some of their worst times. I have no doubt that under JD's calm and capable direction, the people of Marsing receive a high quality and exceptional experience during very difficult situations. JD is also there for his community in the best of times. Recently, JD and the Marsing EMS crew participated in "donkey basketball" to raise funds for youth participating in FFA. What a sight to see!
JD challenges our caregivers to think about things in new and different ways and assists with developing new processes to support our caregivers and provide the best care to our patients. He has forged relationships in the areas of nursing leadership, infection prevention, education, language services and employee health, just to name a few. JD is a true team player, admired colleague, and a dedicated member of his community. JD leads by example and is quick to offer assistance and help lighten the load for colleagues and caregivers. JD is always standing by with sage advice, a kind smile, or lending his quick-witted sense of humor to brighten the room.