Two providers offer alternative healing treatments for tendon and ligament injuries
29th June, 2021 | Published by Saltzer Health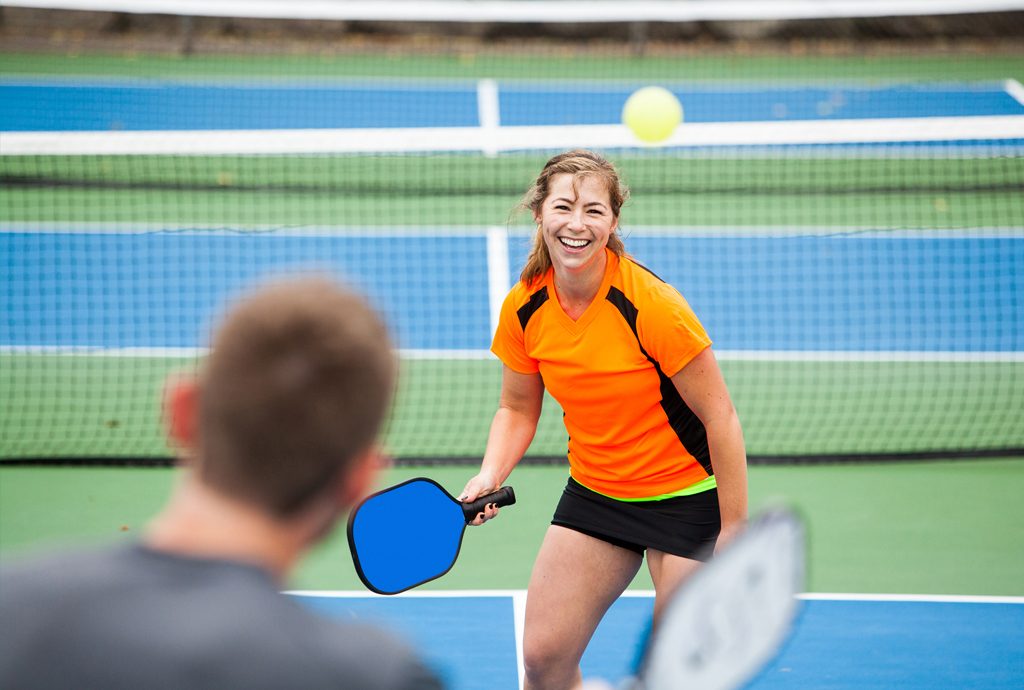 Two alternative healing treatments are now available at Saltzer Health for people suffering from plantar fascitis, tendinitis, ligament sprains, muscle strains and osteoarthritis.
The treatments are offered by Don Adams, MD, an interventional pain & rehabilitation expert, and Jonathon Wolf, MD, an orthopedic surgeon specializing in foot and ankle ailments.
Amniotic fluid allograft and platelet rich plasma have been found to significantly help patients recover from tendon and ligament injuries, said Dr. Wolf.
"Amniotic fluid modulates inflammation and tissue repair using naturally occurring growth factors and cytokines," Dr. Wolf said. "The factors and proteins are associated with tissue repair, replacement and remodeling as well as promoting anti-inflammatory activity."
The allograft tissue is human-donated placenta fluid distributed by BioLab Fluid Flow.
Platelet rich plasma, also known as PRP, uses platelets from a patient's own blood.
"Platelets contain growth factors that are essential for cell recruitment, multiplication, and specialization needed for healing," said Dr. Adams. "When concentrated, platelets can stimulate and increase the number of reparative cells a body produces to allow healing where it might otherwise be difficult."
The $500 cost for each procedure is reduced to $375 for patients who pay-in-full on the day of service.
To learn more or make an appointment, please contact Dr. Adams' clinic at 208.960.0760.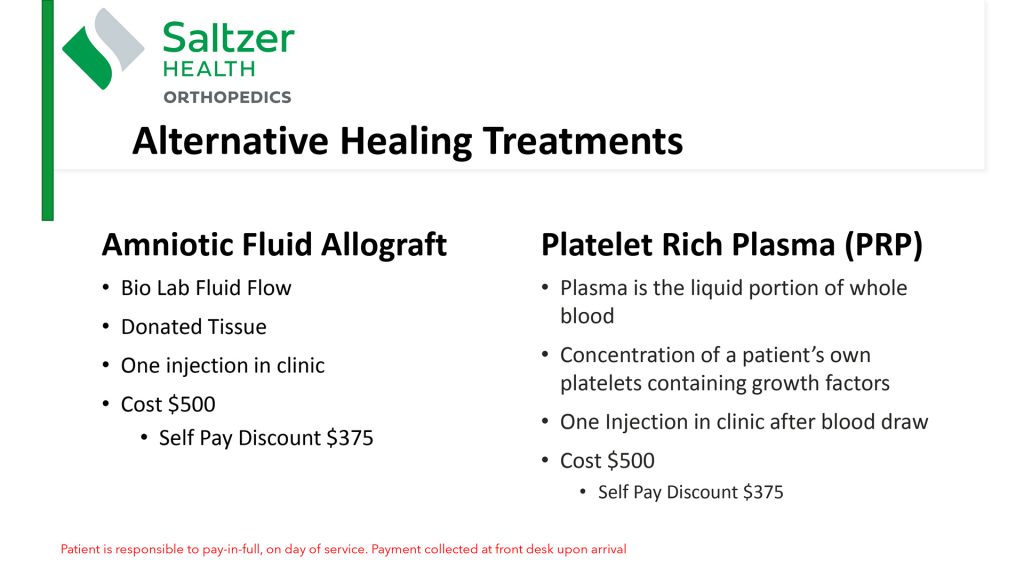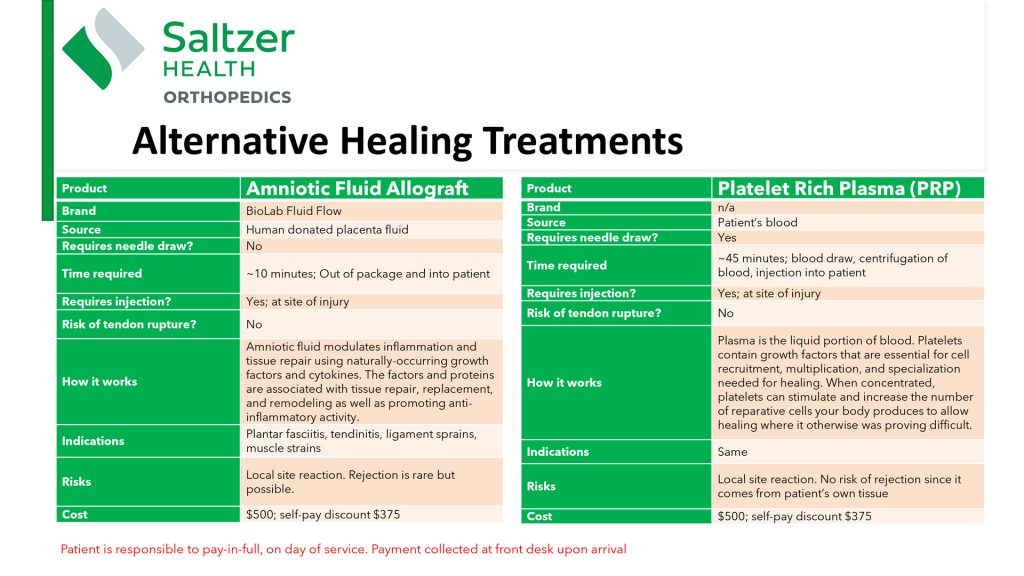 Highlighted Providers
---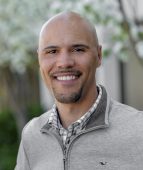 MD
Specialties: Orthopedics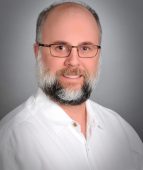 MD
Specialties: Interventional Pain & Rehabilitation
REQUEST AN APPOINTMENT