Sean McCallister selected as administrator of Saltzer Surgery Center & Gastroenterology Center
2nd July, 2021 | Published by Saltzer Health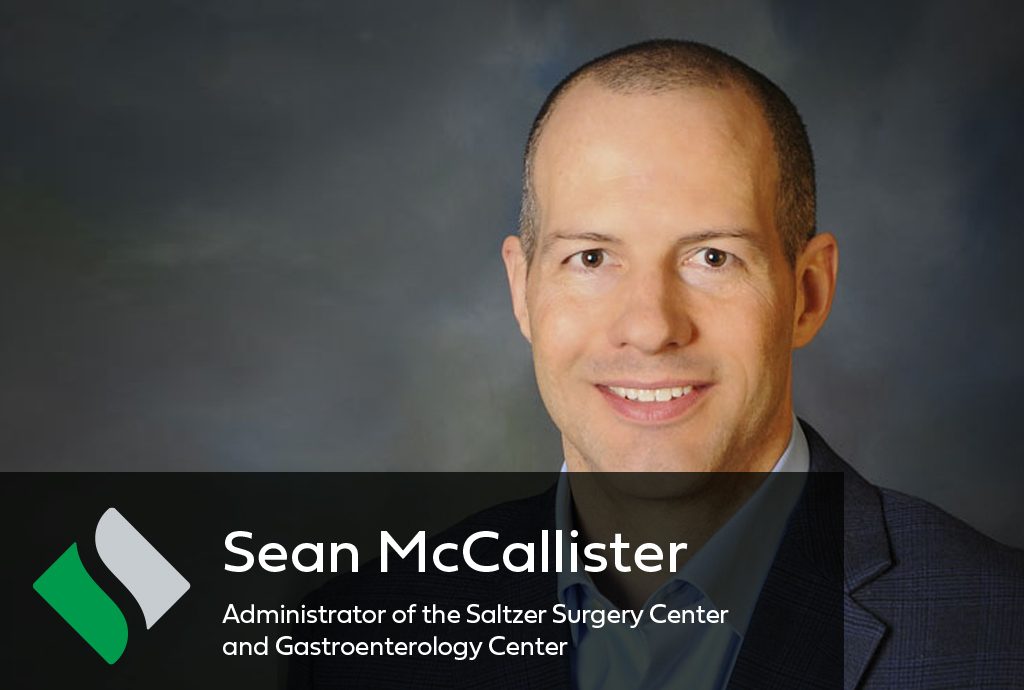 Sean McCallister has been named the administrator of the Saltzer Surgery Center and Gastroenterology Center at the Saltzer Health Ten Mile Medical Campus in Meridian. As the leader, he is responsible for daily operations, quality, safety and regulatory compliance policies and procedures, patient and employee satisfaction.
The outpatient centers are joint ventures between Intermountain Healthcare and community physicians. Saltzer Surgery Center and Gastroenterology Center were designed to provide exceptional and affordable medical care without costly hospital admissions.
Saltzer Surgery Center is a 22,500 square-foot center housing five operating rooms and one procedure room equipped with the latest tools and technology. The center, which opened in May 2021, is staffed by a team of experienced clinical caregivers.
The 14,200-square-foot Gastroenterology Center will open this summer on the third floor of the Ten Mile campus. The center features a state-of-the-art clinic and endoscopic procedure space. Services include colonoscopy, flexible sigmoidoscopy and EGD.
McCallister has extensive experience in healthcare administration in Idaho, Alaska and Wyoming.
Most recently, he was CEO of the Johnson County Healthcare Center in Buffalo, WY, where he was responsible for all operational aspects of community owned and operated Critical Access Hospital, medical clinic and nursing home.
Previously he was the Site Administrator at St. Luke's McCall Medical Center and served in various administrative roles at Providence Health facilities in Anchorage and Valdez, AK.
McCallister earned a master's degree of health policy and administration at Washington State University in Spokane and a bachelor's degree in communications/public relations at Weber State University.
ABOUT SALTZER HEALTH: Saltzer Health is an Intermountain Healthcare company with more than 80 primary care and specialty providers, nearly 450 employees, a medical imaging center, surgery center and physician offices and urgent care clinics from Boise to Caldwell in southwest Idaho. For more information, see saltzerhealth.com.
ABOUT INTERMOUNTAIN HEALTHCARE: Intermountain Healthcare is a not-for-profit system of 24 hospitals, 225 clinics, a medical group, SelectHealth insurance company, and other health services in Idaho, Utah, and Nevada. Intermountain is widely recognized as a leader in transforming healthcare by using evidence-based best practices to consistently deliver high-quality outcomes and sustainable costs. For more information, see intermountainhealthcare.org.
Media contact:
Amy Stahl, Director of Marketing & Communications, abstahl@saltzerhealth.com or 208-869-0637 cell