Saltzer Surgery Center receives AAAHC accreditation
19th August, 2021 | Published by Saltzer Health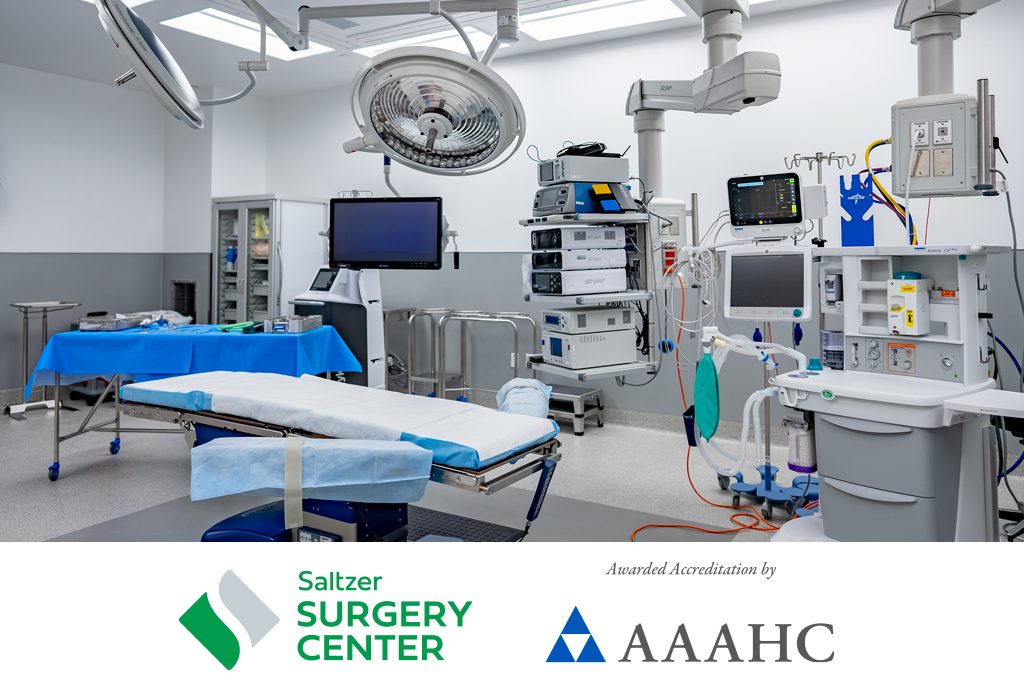 Saltzer Surgery Center has been accredited by the Accreditation Association for Ambulatory Health Care (AAAHC). As an accredited organization, Saltzer Surgery Center demonstrates an ongoing commitment to high-quality care and patient safety.
Ambulatory health care organizations seeking AAAHC accreditation undergo an extensive self-assessment and onsite survey by expert surveyors – physicians, nurses, and administrators — who are actively involved in ambulatory care.
"At Saltzer Surgery Center, we are excited to receive national accreditation that recognizes our staff's commitment to meet AAAHC expectations for outstanding patient care and safety," said Sean McCallister, administrator. "We welcome the opportunity to provide more affordable care in our conveniently located same-day surgery center."
Located at Ten Mile & I-84 in Meridian, Saltzer Surgery Center offers affordable, outpatient surgical procedures with five operating rooms and a procedure room equipped with the latest technology and staffed by an experienced clinical team. Medical specialties include orthopedics, general surgery, dermatology, ophthalmology, gynecology, podiatry and otolaryngology (ear, nose and throat).
The state-of-the-art surgical suites are custom designed for procedures that do not require an overnight stay for patients. Hallways, pre-op and post-op areas are spacious for maximum comfort and maneuverability to ensure maximum efficiency.
Opened in 2021, Saltzer Surgery Center is a joint venture between Intermountain Healthcare and community physicians.
"As a joint venture, the surgery center creates an environment focused on providing an extraordinary patient experience while reducing costs and increasing efficiency through centralized management," McCallister said.
The first-floor surgery center is adjacent to Saltzer Health's new medical imaging center equipped with MRI, X-ray, CT, Dexa and ultrasound capabilities.
ABOUT SALTZER HEALTH: Saltzer Health is an Intermountain Healthcare company with more than 80 primary care and specialty providers, 500 employees, a medical imaging center, 24-hour urgent care clinic, physical therapy clinic, gastroenterology center, and 11 clinics from Boise to Caldwell in southwest Idaho. Saltzer Health focuses on
ABOUT INTERMOUNTAIN HEALTHCARE: Intermountain Healthcare is a nonprofit system of 25 hospitals, 225 clinics, a medical group, SelectHealth insurance company, and other health services in Idaho, Utah, and Nevada. Intermountain is widely recognized as a leader in transforming healthcare by using evidence-based best practices to consistently deliver high-quality outcomes and sustainable costs.
ABOUT AAAHC: Founded in 1979, AAAHC is the leader in ambulatory health care accreditation with more than 6,100 organizations accredited. AAAHC accredits a wide range of outpatient settings, including ambulatory surgery centers, office-based surgery facilities, endoscopy centers, student health centers, medical and dental group practices, community health centers, employer-based health clinics, retail clinics, and Indian/Tribal health centers.