Saltzer Health medical imaging receives MRI accreditation from the American College of Radiology
6th October, 2021 | Published by Saltzer Health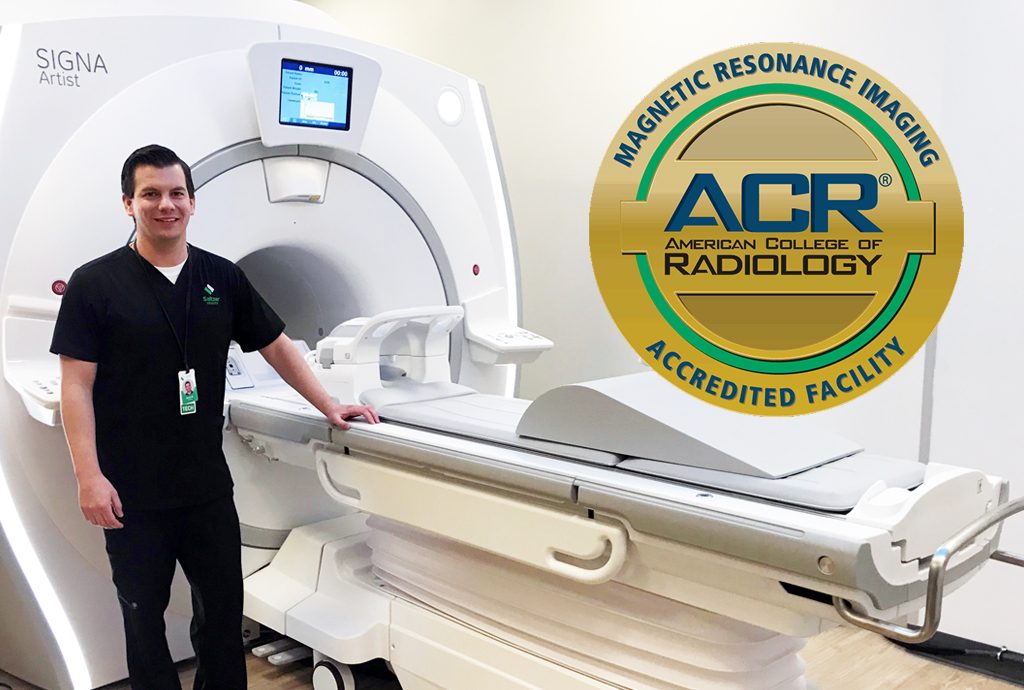 October 5, 2021
Saltzer Health medical imaging receives MRI accreditation from the American College of Radiology
Saltzer Health's Medical Imaging Center has recently been awarded accreditation from the American College of Radiology for its Magnetic Resonance Imaging (MRI) suite.
An MRI is a safe and painless test which aids in diagnosing and monitoring conditions using high-powered magnets and radio waves which create detailed pictures of the body's organs and structures.
The newly accredited MRI suite is located within Saltzer's Medical Campus at Ten Mile and I-84 in Meridian. The facility offers convenient, low cost, patient-centered care by providing CT, X-ray, MRI, Ultrasound and DEXA services. Referrals are accepted from all area physicians.
To earn the gold seal from the American College of Radiology (ACR), facilities must achieve the highest level of imaging quality and radiation safety. The review process assesses qualifications, equipment requirements, quality assurance, and quality control procedures. A gold seal is awarded only to those that meet specific qualifications by board-certified, expert radiologists and medical physicists in advanced diagnostic imaging.
"We are pleased to receive a gold seal from ACR for Saltzer Health's Magnetic Resonance Imaging suite," said Renee Hawkins, Saltzer Health director of medical imaging. "The recognition comes just months after our CT received accreditation. National recognition for two services is a significant achievement for a new outpatient facility."
The ACR is a national professional organization serving more than 34,000 diagnostic/interventional radiologists, radiation oncologists, nuclear medicine physicians, and medical physicists with programs focusing on the practice of medical imaging and radiation oncology and the delivery of comprehensive care services.
About Saltzer Health
Saltzer Health is an Intermountain Healthcare company with more than 80 primary care and specialty providers, nearly 600 employees, a medical imaging center, 24-hour urgent care clinic, physical therapy clinic, joint-venture surgery and gastroenterology centers, and 11 clinics from Boise to Caldwell in southwest Idaho.
About Intermountain Healthcare
Intermountain Healthcare Healthcare is a non-for-profit system of 25 hospitals, 225 clinics, 42,000 employees, a medical group, SelectHealth insurance company, and other health services in Utah, Idaho, and Nevada. Intermountain is widely recognized as a leader in transforming healthcare using evidence-based best practices to deliver high-quality outcomes and sustainable costs consistently.