Meet the Provider – Dr. Jon Hlavinka
17th June, 2021 | Published by Saltzer Health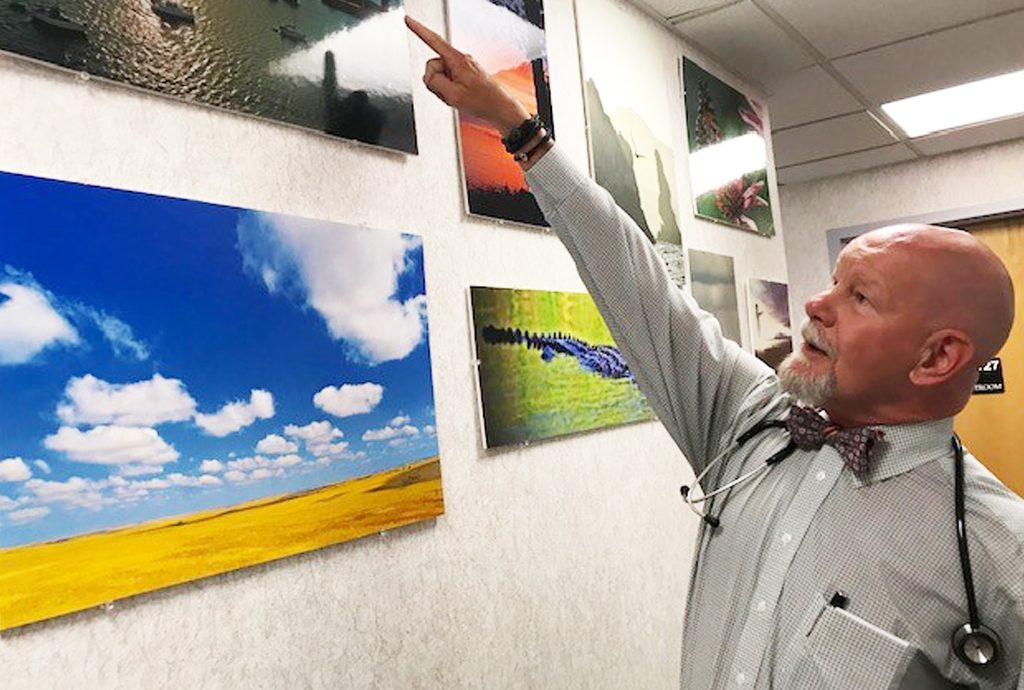 Dr. Jon Hlavinka has been an outdoor enthusiast all his life. Growing up in rural North Dakota he was the son of the town's doctor and a schoolteacher. He was taught a great appreciation for nature and knowledge. He often accompanied his father, a family physician on his hospital rounds. He knew he wanted to be a physician.
Dr. Hlavinka attended the University of North Dakota School of Medicine and went on to complete his Family Practice residency in Spokane, Washington.
After graduation he took a position as Medical Director of the Kodiak Area Native Association in Kodiak, Alaska. There he was able to utilize all his training in Family Practice. He staffed the clinic, emergency room and hospital. He set up and oversaw care for Alaska natives in the remote villages through Community Health Aides and made frequent visits via float planes. He delivered babies, took care of emergencies, and even assisted in medical evacuations from the bush of Alaska to Kodiak and Anchorage. This experience was truly rewarding.


After 6 years, Dr. Hlavinka he returned to the lower 48 and joined Salter Health in 1992.
Since coming to the Treasure Valley, he has been Medical Director of a local nursing home and mental health facility. He served as the Nampa High team doctor, has coached youth soccer, and been a fitness instructor at a local gym. Fitness has been a priority in his life. He has competed in endurance running and cycling events.
Dr. Hlavinka's passions have been photography, kayaking, hiking, gardening, raising chickens and goats. He has been recognized locally for his photography. His photos adorn the walls of his office area. He is ever in pursuit of his next photograph whether hiking, biking, kayaking or on his travels around the world.
Dr. Hlavinka thinks of his patients as extended family. His full-time practice now is concentrated in adolescent and adult medicine. Please call 208-468-5910 to schedule an appointment with Dr. Hlavinka.