Meet Kailey Young, RDCS-PE
21st September, 2022 | Published by Saltzer Health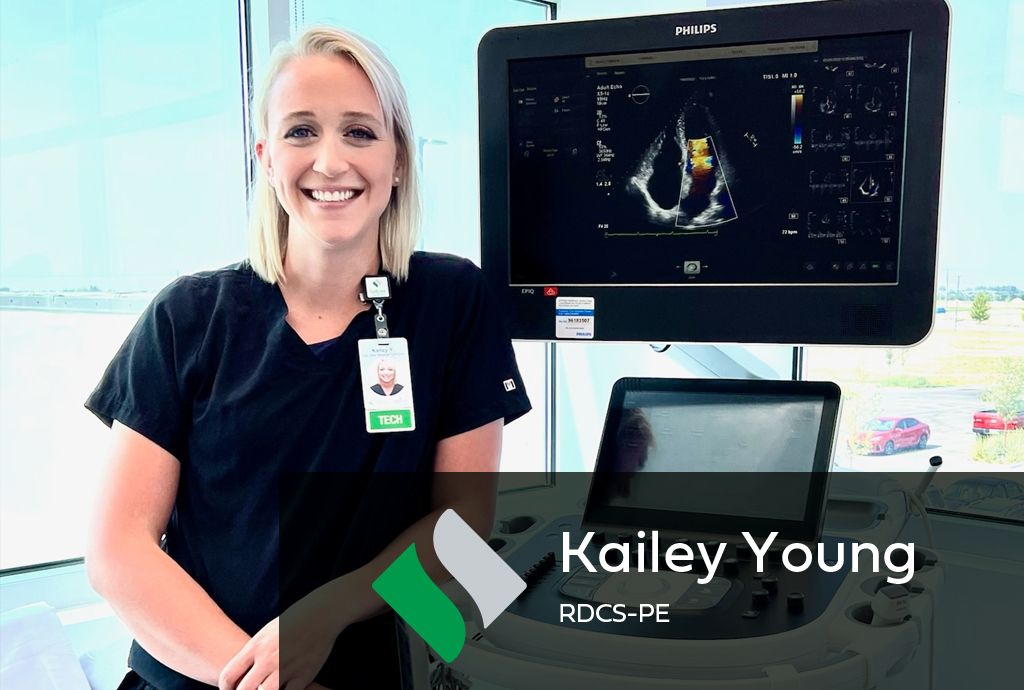 Saltzer Health cardiology is expanding its Echocardiography service by adding a highly experienced cardiac sonographer at the Ten Mile location in Meridian. The addition of Kailey Young, RDCS-PE will allow the Saltzer Cardiology team to continue to prioritize patient access, efficiently getting patients in need of an echocardiogram into the clinic to get their cardiac exams. Expanding our echocardiography service is one of many steps Saltzer Cardiology has taken to provide quick access to care for our patients.  Kailey has nearly seven years of cardiac ultrasound experience performing various types of complex echocardiogram exams.  Prior to joining the Saltzer Cardiology team, she spent the previous four years working at St. Luke's in the echo department. Kailey is originally from Boise and says that she loves the opportunities to grow and serve patients that this job provides. She says she meets people from all walks of life and is able to learn from them and witness the strength and tenacity of the human spirit.
This spring, Saltzer, received new state-of-the-art echocardiography equipment. This industry-leading equipment gives caregivers important tools in helping diagnose cardiac symptoms and disease processes, which could include palpitations, fatigue, shortness of breath, murmur, chest pain, edema, dizziness, or fainting.
Kailey is an exceptional caregiver, dedicated to quality in her work and creating comfortable patient experiences.  The expansion of the echocardiography service at Saltzer Cardiology is just one of many examples of Saltzer's commitment to providing cardiology services and access to the Treasure Valley. "It can be difficult to get timely access to this service, and to cardiology services in general, in the Treasure Valley due to the incredible growth we've experienced in our local populations. Saltzer is highly committed to giving patients affordable cardiology access. We are currently providing industry-leading, high-quality cardiology services, shorter wait times for appointments, and at a significantly lower cost than what a cardiology patient would see in any hospital-based setting in the Treasure Valley. This is something the Saltzer Cardiology team is very proud of, and we are committed to maintaining for our patients" says Tom Hunt, Director of Cardiology at Saltzer Health.
You can learn more about cardiology at Saltzer here, https://saltzerhealth.com/medical-specialties/cardiology/