Meet Cassie Matsen, a Registered Nurse in the Cardiology Department.
9th May, 2022 | Published by Saltzer Health | By Chloe Widener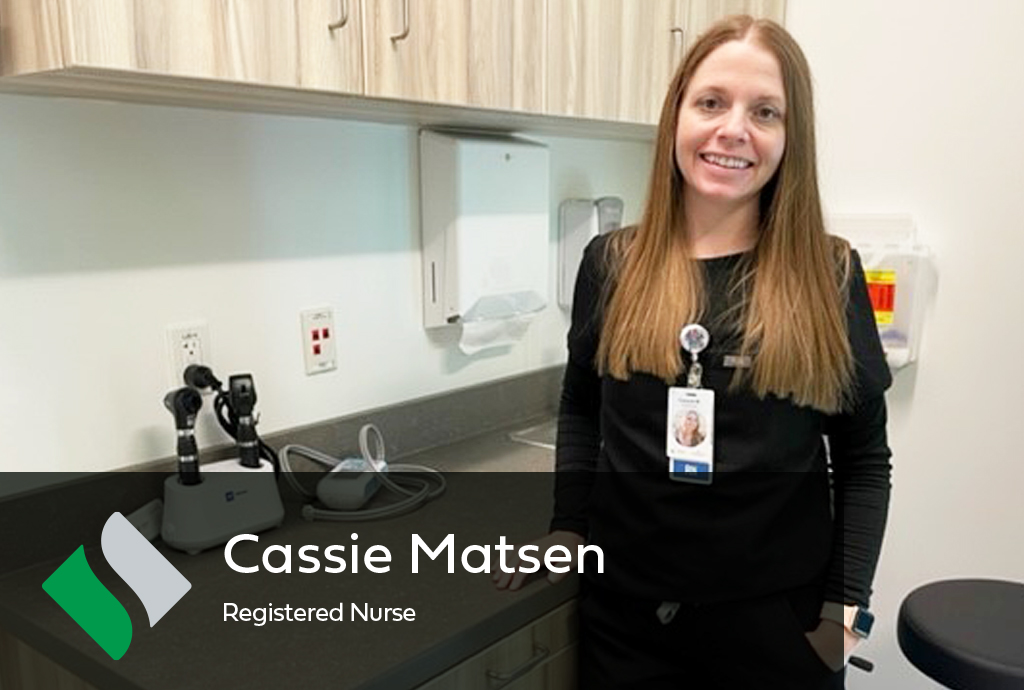 At age 13, Cassie Matsen was inspired by the "amazing" nurses who took care of her grandfather while he was battling cancer. Her admiration for the nurses led to a fulfilling career in healthcare.
A registered nurse in Saltzer's Cardiology department, Cassie has worked in healthcare since high school. Cassie earned a bachelor's degree in nursing in 2021 at Nightingale College.
At Saltzer, Cassie worked in gastroenterology before moving into a new cardiology practice. As a cardiology nurse, she performs diagnostic tests such as ECGs, assists the provider with treadmill stress testing, helps with medication administration, and provides education to patients on cardiovascular diseases and preventive measures.
Her goal is to "enhance patient care and improve patient outcomes in cardiovascular health."
Cassie is passionate about caring for patients and listening to them. "I am motivated by how my care can impact a patient's life. Whether that is by communicating with their family or educating the patients."
She shares Saltzer's vision for healthcare. "Saltzer provides quality care and makes substantial impacts on patients' lives," she said. "Saltzer strives to care for these patients at an affordable price."
Cassie is inspired by working for Saltzer Health, a healthcare organization that prioritizes the patient experience. "I am confident when I go home each day that I made a difference."
To receive quality care from nurses like Cassie call the Cardiology unit at Saltzer today.