Longtime Canyon County physician Bayo Crownson, MD, joins Saltzer Health
13th September, 2019 | Published by Saltzer Health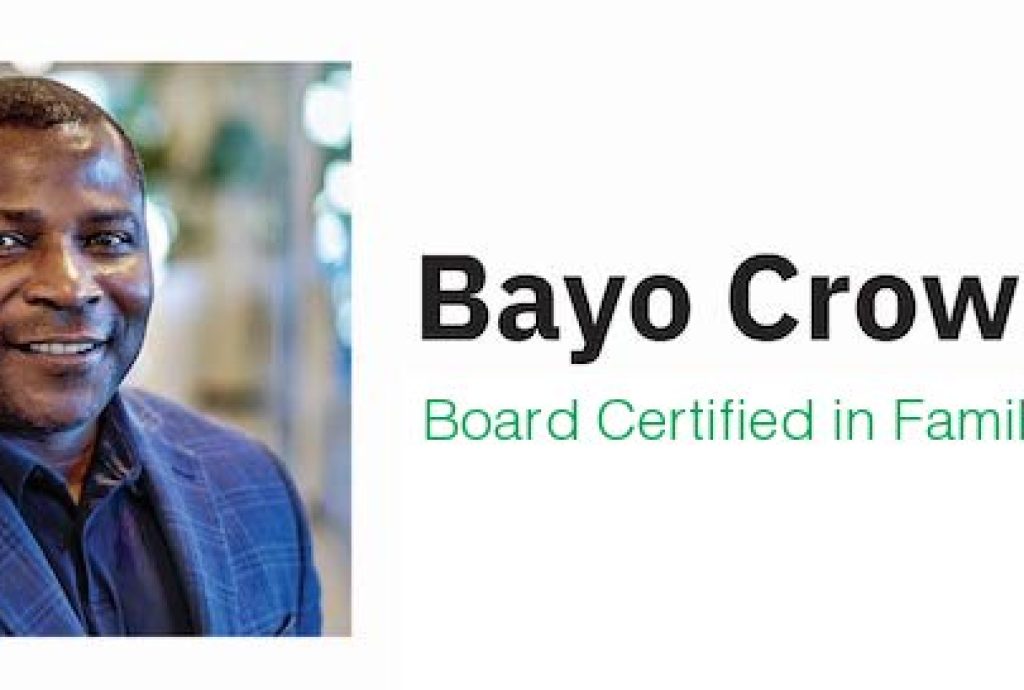 Dr. Bayo Crownson, MD, a family practice physician who has practiced in Canyon County for 17 years, has joined Saltzer Health.
For the last six years, Crownson has been a primary care provider at the St. Luke's Greenhurst Clinic in Nampa. He has also served on the St. Luke's West Treasure Valley Community Board.
"My goal is to improve access to care in Canyon County," said Crownson. "I believe that Saltzer Health shares my vision for providing quality health services close to home."
"Dr. Crownson has a true heart for the community and a deep sense of obligation to improve the health of people living in underserved Canyon County," said Dr. John Kaiser, CEO of Saltzer Health Clinics.
A native of West Africa, Crownson earned a bachelor's degree in nursing from Rutgers University and worked as a nurse at the Robert Wood Johnson University hospital. He completed medical school at the University of Medicine and Dentistry of New Jersey and his residency at Oregon Health Sciences University in Portland before serving as a flight surgeon for the 391st Fighter Squadron in Mountain Home.
He subsequently worked as a family practice physician at Mercy Medical Center and Saint Alphonsus in Nampa.
After years of practicing in Nampa, Crownson understands the challenges facing his high-acuity patients who suffer from heart disease, diabetes, chronic obstructive pulmonary disease and other chronic illnesses. His areas of interest include adult medicine, chronic disease management, musculoskeletal disorders, pediatrics and newborn care.
Crownson and his wife, Sarah, a former Air Force nurse, are the parents of two daughters.
Dr. Crownson will start practicing in early November at Saltzer Health's South Nampa clinic, 215 E. Hawaii Ave. To schedule an appointment, please call 208-468-5910.
Highlighted Provider
---