Jodie Hadley, Saltzer Surgery Center
9th July, 2021 | Published by Saltzer Health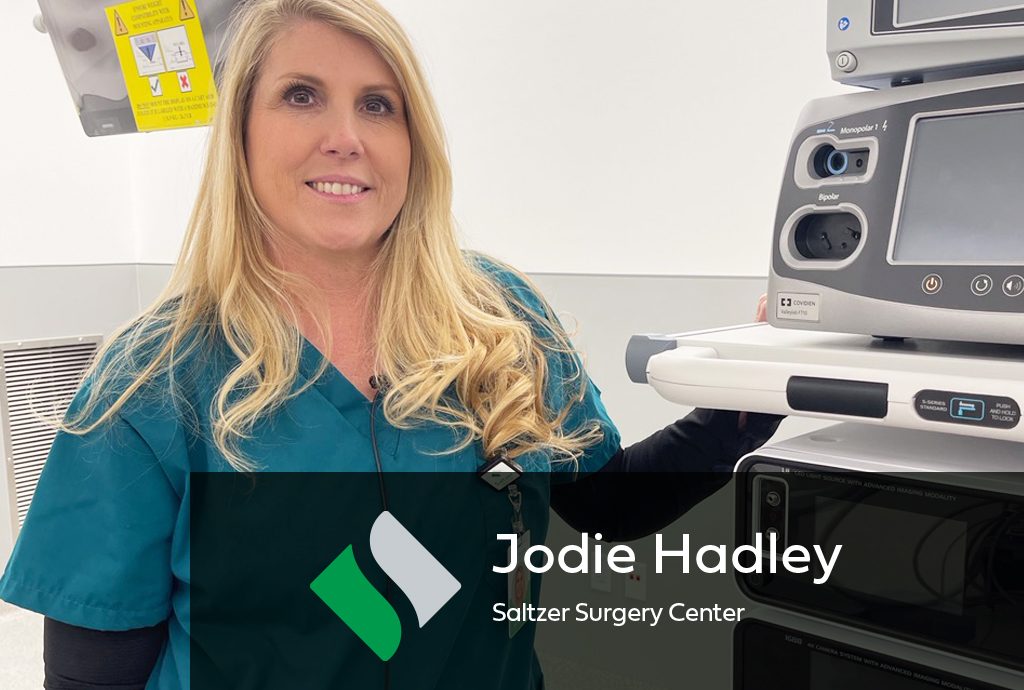 Jodie Hadley's mom, grandma, aunt and sister are nurses.  "It kind of ran in the family," she said.
But she wouldn't listen when they warned her about a career in healthcare. "They all told me not to, so as a teen I figured I'd better do exactly what they said I shouldn't do," Hadley said.
She couldn't help herself. "I've always been interested in everything medical. I think I was driven as a child. I was always the one putting on Band-Aids on everybody's ow-wees. I liked all of the medical shows."
At Saltzer Surgery Center, she wears a lot of hats. Hadley manages materials, sterile processing and the vendor process at the same-day surgery center.
So among other things, she ensures that the five ORs and procedure room are fully stocked with supplies, that the instruments are processed and sterilized, and that vendors providing implants and sets meet compliance policies and processes.
Hadley got her start as a scrub tech, became a non-physician first assistant helping physicians in the operating room and then moved into the actual day-to-day operations of the OR.
Her career evolved with each job. "I went from assisting part of the time into handling and coordinating. I was a coordinator in my old job in the OR. Then I moved into that full time because it took to much from my life. There was so much to do."
At Saltzer Surgery Center, she is part of the backbone without the clinical tasks. "I can still be part of the OR, but she doesn't get to scrub in anymore," she said.
She enjoys the organization's focus on transparency and the camaraderie. "I love that everyone here has my back. They may not all agree with my ideas, or my thoughts, but they always communicate in a respectful way, and we work it out together. It's the most team-oriented workplace I've ever been in."