Grateful patient delivers flowers to Saltzer medical imaging team
4th March, 2022 | Published by Saltzer Health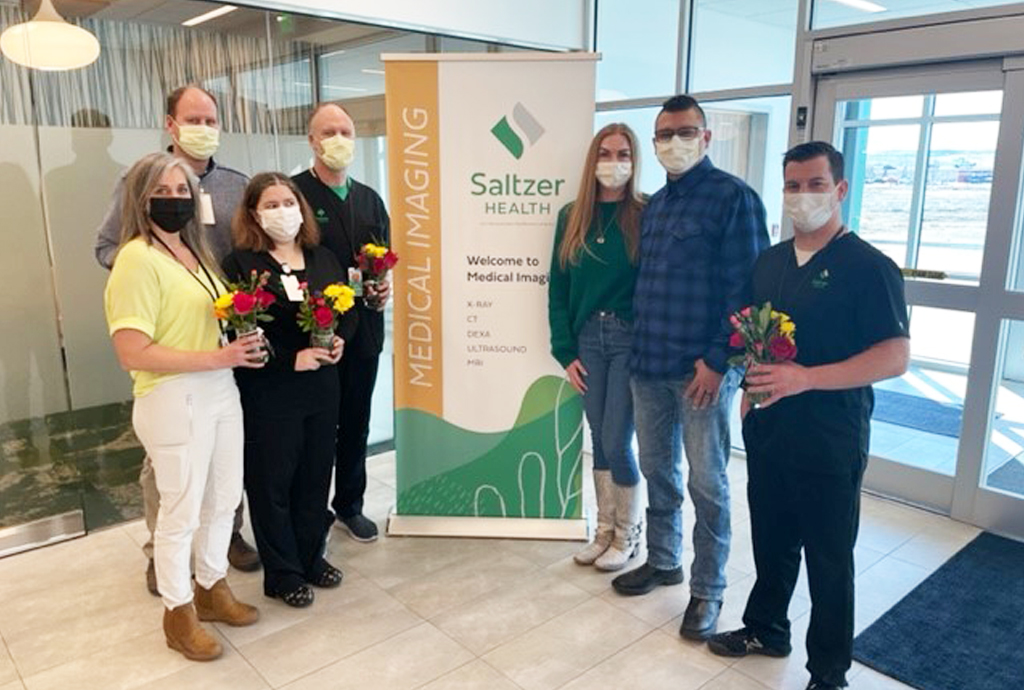 After 10 days in bed with COVID, a hospital visit, and a spinal tap, Luis Gutierrez still didn't know what was causing his frightening symptoms. A local law enforcement officer, Luis was disoriented and agitated.
His doctor suspected a brain injury or a stroke — and urged Luis to quickly get an MRI.
Luis and his wife, Tabatha, a local realtor, worried about the time it would take to schedule an appointment and possible complications from a delay.
Fortunately, Luis was able to get a same-day appointment at the Saltzer Health medical imaging center in Meridian. Within hours, Luis had an MRI and a radiology report. He was relieved to have results so quickly.
"I didn't know what to expect," he said. "It turns out I was fine according to my brain," he said. "It was a huge issue that it was not acute."
"It was so stressful," said Tabatha. "We are so grateful."
To show their appreciation, Luis and Tabatha delivered handmade bouquets to the medical imaging center at Saltzer's Ten Mile Medical Campus in Meridian.
At the center, they met with Lead MRI Technologist Kevin Bean, radiologist Cameron Evans, MD, imaging director Renee Hawkins and other members of the team.
Providing excellent care is all in a days' work, said Dr. Evans. "But we don't always know the outcome. It was fun for us to get feedback from the patients."