Get free federally funded at-⁠home COVID-⁠19 tests
20th January, 2022 | Published by Saltzer Health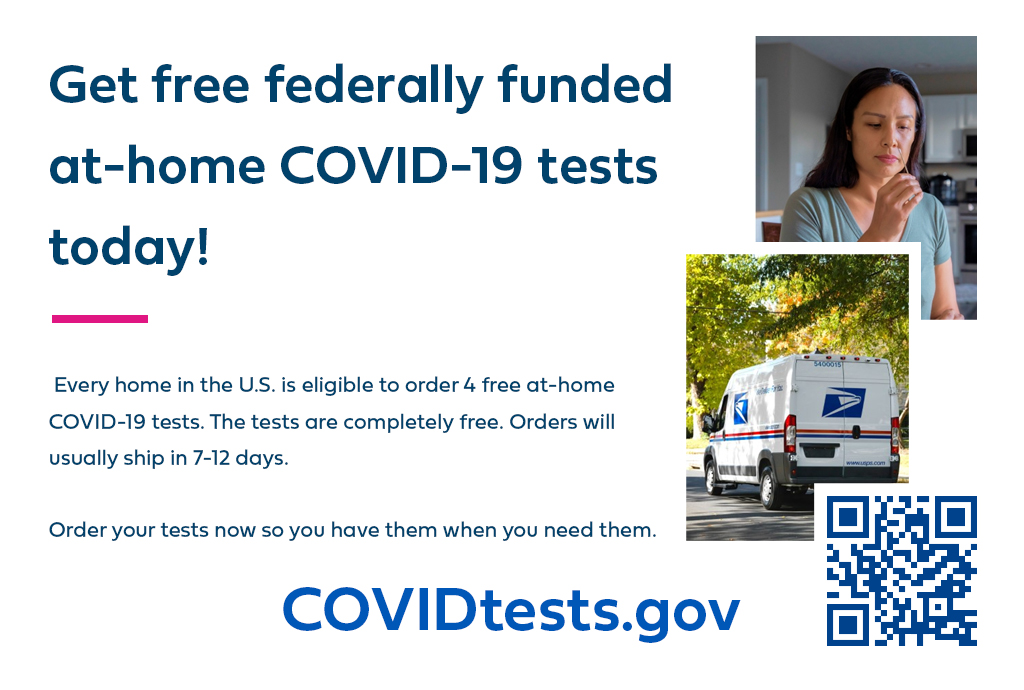 The Biden administration on Friday launched a new website for Americans to request up to 4 free COVID-19 tests per household.
The administration is buying 1 billion at-home rapid COVID-19 tests, and Americans will be able to begin ordering the tests online on Jan. 19.
Orders will usually ship in 7-12 days.
Order your tests now so you have them when you need them.