What is an echocardiogram and how can it improve your health?
31st March, 2022 | Published by Saltzer Health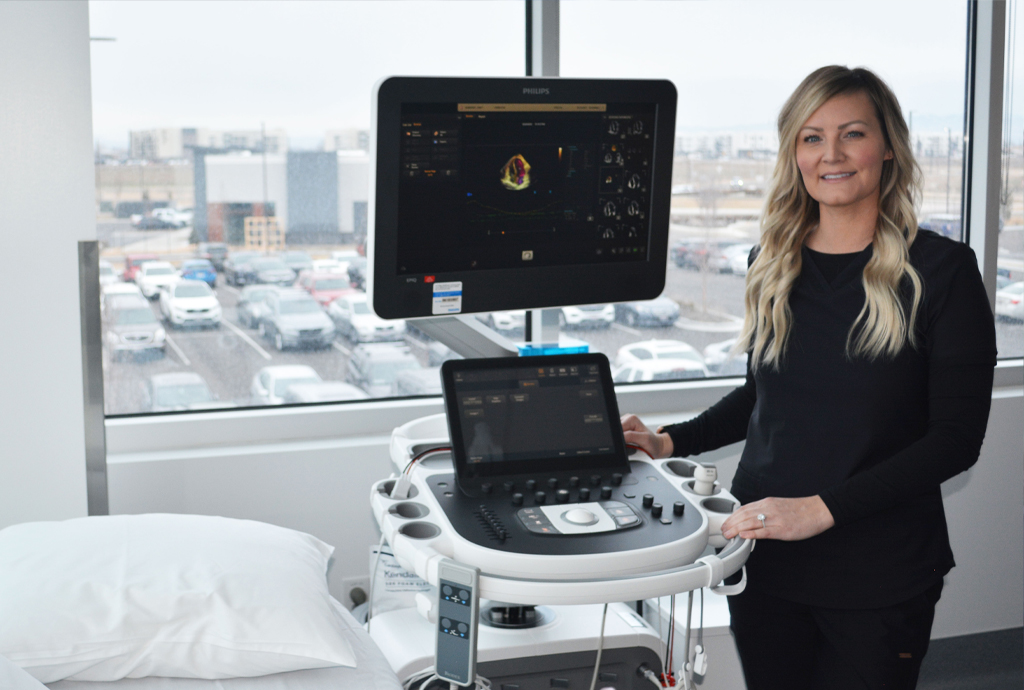 A new state-of-the-art echocardiography machine will give providers an important tool in helping diagnose cardiac symptoms, which could include palpitations, fatigue, shortness of breath, murmur, chest pain, edema, dizziness, or fainting.
A doctor can order an echocardiogram to help assess the overall structure and function of the heart as well as to determine the status of flow dynamics throughout the heart, said Tom Hunt, a registered diagnostic cardiac sonographer and director of cardiology at Saltzer Health.
"An echocardiogram is commonly a 30- to 45-minute ultrasound exam, which provides important information about the function of the heart muscle, the cardiac valves, and various cardiac disease processes," said Hunt, who has performed many of the procedures in his career.
A sonographer uses ultrasound gel and a hand-held transducer to look at different views of the patient's heart. Our highly experienced cardiac team at Saltzer Health follows the latest quality guidelines and utilizes high-definition imaging that exceeds industry standards, he said.
"The high-definition imaging from our state-of-the-art equipment, along with a highly skilled team, give us the tools to consistently and accurately detect cardiac diseases as well as subtle abnormalities that could impact a patient's care plan."
For more information, see Saltzer Health's cardiology webpage or call 208-960-0740.