Dr. Rourke Yeakley – a physician innovator with a passion for leveraging IT to address healthcare issues
19th August, 2022 | Published by Saltzer Health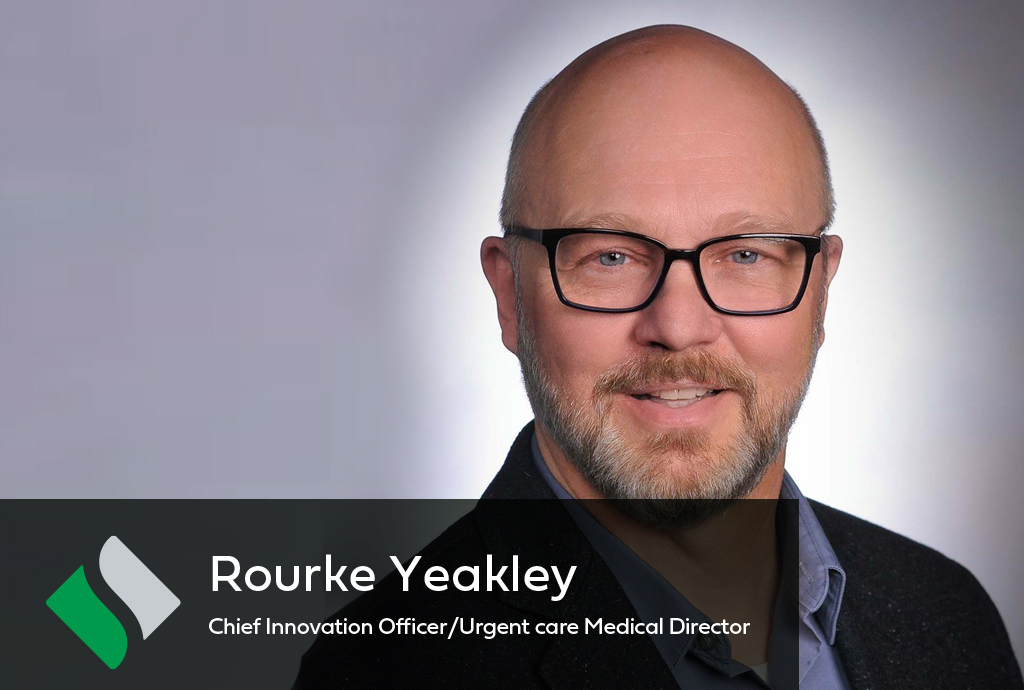 Dr. Rourke Yeakley's day job is to lead the medical services at Saltzer Health's seven acute care and urgent care centers. His goal is to help patients get high-quality care while avoiding expensive emergency room visits.
But Dr. Yeakley isn't stopping there in his quest to solve some of healthcare's most complex issues. An entrepreneur and inventor, he is also a community builder and educator with a passion for collaboration.
A former St. Luke's emergency medicine physician, he founded a precision medicine and artificial intelligence company, serves as head of innovation officer for Droice Labs, and is the physician inventor of Avepax, a device for delivering single-dose liquid medications.
Dr. Yeakley is also the president of the Idaho HIMSS chapter focused on the advancement and management of healthcare information and technology, a regional dean for the Idaho College of Osteopathic Medicine and co-chair of the first med-tech track for Boise Entrepreneurship Week (BEW) Oct. 24-28. Dr. Yeakley has invited some of the nation's leading experts to speak at BEW, including the founder of a Texas-based company leading the way price transparency for medical imaging.
As Saltzer's Chief Innovation Officer, he is also leading the development of a specialty and critical care ground transport service that will help healthcare organizations safely and efficiently move patients between facilities at a lower fixed cost.
Dr. Yeakley sees many opportunities to change the trajectory of costly medical services.
He says that the emergency department is the gateway for so much healthcare, but it doesn't have to be. "It tends to be a default because it's always available," he says. "Expanded service acute and urgent care centers are one of the ways we can change the landscape, particularly with 24/7 services."
His background as an emergency medicine physician has led him to think about how to make improvements in the delivery of medical care. "In that setting, your mind just starts to look at these problems and find ways to solve them," he says. "You start seeing what is out there for other industries," he says. Genomic medicine, for example, is great for cancer, autoimmune disorders, but that same data isn't used to take care of everyday patients with immediate care needs," says Yeakley. "It really hasn't translated yet to everyday care."
As an inventor, Dr. Yeakley has received multiple U.S. and foreign patents. But he knows that developing technology is just one step – embracing it is another matter. "There's a lot of hesitancy from providers to adopt new technology because I think it's been over-promised and under-delivered and it's become more burdensome than helpful," said Dr. Yeakley.
His entrepreneurial spirit has led him to find other solutions in healthcare. He's created a single-dose oral liquid medication and vaccine delivery system. The idea came to him after prescribing a medication to a child and then realizing that his patients who can't quickly access a pharmacy were unable to take prescriptions in a timely way. "I did a little bit of research and found that 20 percent of patients don't get the medicine prescribed to them within the 24 hours," he says. His device allows for a single dose of liquid medication to be given at the point of care.
Looking ahead, Dr. Yeakley says artificial intelligence has the potential to significantly impact the future of medicine. AI-powered Image recognition, for example, can be used to identify defects, tumors or lesions giving the radiologist an additional tool. Artificial intelligence may also be useful in identifying risk factors for disease earlier saving the patient money and heartache.
He sees HIMSS and Boise Entrepreneur Week as collaborative opportunities to build relationships and open doors to new ideas.
There is no single solution to driving down the cost of healthcare, but Dr. Yeakley believes that incremental changes can help to get us there. The addition of more outpatient services and Saltzer's 24/7 expanded service walk-in clinic will help more people avoid expensive hospital visits. "We are trying to do something different in healthcare," he says. "It's hard to make a big difference but little things can make an impact."
Highlighted Provider
---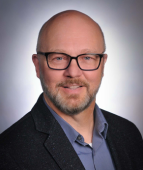 Chief Innovation Officer/Urgent care Medical Director MD, MHA
Specialties: Urgent Care