Director Stacy Chessmore shares the vision for five new urgent care clinics opening this year
1st April, 2020 | Published by Saltzer Health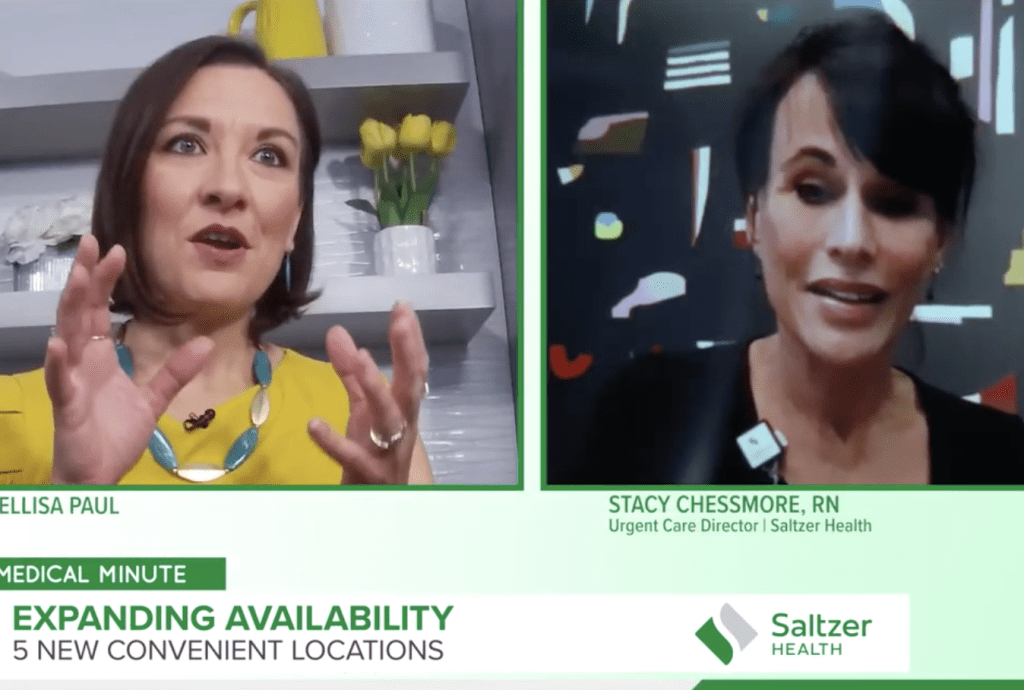 Access to quality urgent care services is about to get easier with the development of five new Saltzer Health clinics across the Treasure Valley.
In this episode of the KTVB Medical Minute, Director Stacy Chessmore shares her vision for quality care, convenience and personalized service at Saltzer Health's two existing clinics in Nampa and five beautiful new buildings under construction in Meridian, Caldwell and Boise.
The largest new clinic, located at 875 S. Vanguard Way at Ten Mile and I-84 in Meridian, will be open 24 hours a day, seven days a week. The ground-floor clinic is part of a new 270,000-square-foot building with a surgery center, pharmacy, lab and other services.
The Ten Mile medical office complex also will contain a "five-modality" imaging center with CT, MRI, x-ray and ultrasound. Urgent care patients will benefit from immediate access to these services, she said.  "The imaging center is going to give our urgent care providers the ability to work up higher acuity patients that still don't quite meet the criteria to go to an ER."
our of the new buildings are 5,300-square-foot, stand-alone clinics with urgent care services and family medicine.
Chessmore said patients will enjoy the vibrant feel and concierge service in the new spaces.
"When you walk into the lobby, it's different," she said. "It's bright and modern and open."
"You're not going to stand in a line, you are going to be greeted at the door by our personnel. Our staff members will quickly take you back to an exam room."
Urgent care clinical services are open to patients of all ages, Chessmore said. Medical providers treat seasonal illnesses like flu, cough, cold, strep throat as well as abdominal issues, skin infections, lacerations and other common ailments.
The clinics in Caldwell and South Meridian are expected to open in July; the others will follow later this year.
For more information, see saltzerhealth.com.
Watch the Medical Minute with Stacy Chessmore below: