BVA, Saltzer Health prepare to open 5 new urgent cares
29th May, 2020 | Published by Saltzer Health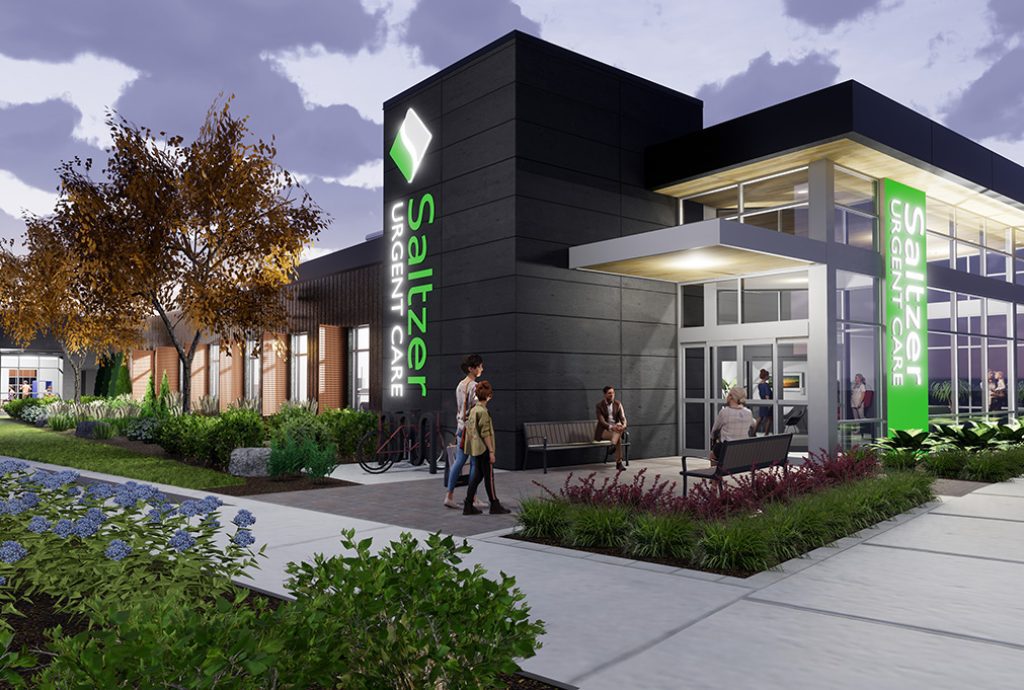 Ball Ventures Ahlquist and Saltzer Health are excited to open five new urgent care clinics in the Treasure Valley.
Four of the new locations are 5,300-square-foot stand-alone urgent cares with family medicine clinics: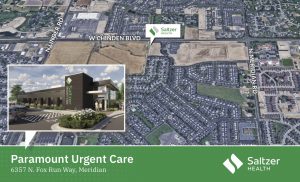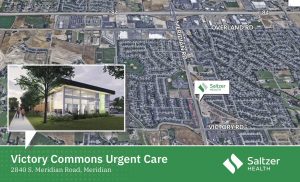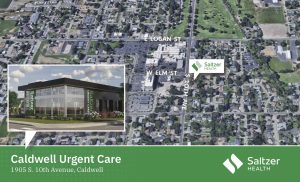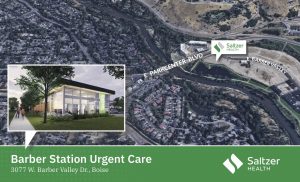 The fifth – and largest site – will be home to the state's first 24/7 urgent care clinic.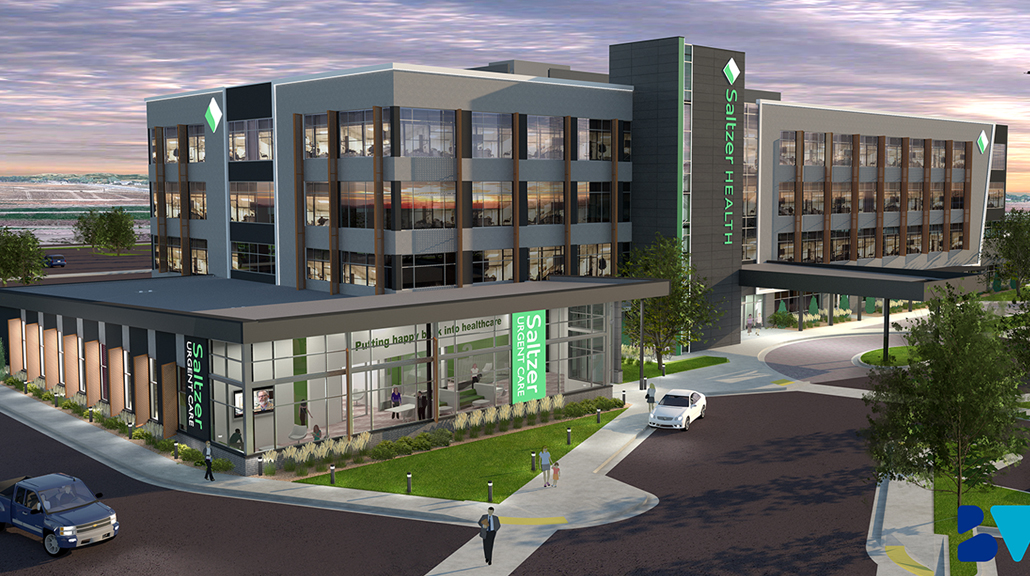 "Our new urgent care clinics will be vibrant places of healing," said Tommy Ahlquist, BVA CEO a former emergency room physician. "The modern, new buildings will feature a hospitality staff responsible for providing an outstanding customer experience using brand, new technology."
 The new clinic locations "give us the footprint for access and transparency," he said.
Stacy Chessmore, Saltzer Health's urgent care clinical director, has 20 years of experience working as a registered nurse in the state's busiest emergency room.
"During my career, I witnessed patients and their families with non-threatening illnesses waiting," she said. "In the ER, you have to see to the sickest patients first."
"Our team will offer an alternative for patients seeking to avoid long wait times and high costs," she said. "Our vision is to provide every patient with exceptional care that is accessible and affordable."
True Care, an Idaho-based company co-owned by Saltzer Health, is developing convenient, easy-to-use technology that puts patients and their families in control of the health care experience with better access to information access cost transparency.  
"This exciting technology will disrupt how patients experience healthcare," said Mike Boren, a of founder of True Care and Boise-based Clearwater Analytics. "True Care will demystify the confusion of today's system and deliver information in a more understandable, meaningful way that is personalized to each patient.
"True Care is founded on a core value and belief that individuals deserve liberty and respect," he said. "Information needs to be easily accessible and understandable."
When patients leave a doctor's office now, they wonder if they have to stop at the registration desk, fill out paperwork or pay a bill, he said.  The True Care app is "like UBER – you set it up in advance and when you leave the office the billing is already done."
In summer 2019, BVA  and Saltzer Health started construction on the 270,000-square-foot medical complex at Ten Mile Crossing in Meridian.
The two building, four-story facility includes an ambulatory surgery center, physician clinics, rehabilitation, physical therapy, skilled nursing, imaging, lab and a pharmacy. Construction is expected to be completed in late 2020.
Currently, Saltzer Health operates urgent care clinics at two Nampa locations: 215 E. Hawaii Ave. and 9850 W. St. Luke's Drive. 
"We are transforming the way we deliver healthcare with a patient-centered technology that will allow patients to better manage their own healthcare experience," said Ed Castledine, CEO of Saltzer Health. "Since 1961, our physicians have treated generations of patients. We will continue to build on the love and trust earned over decades."
For more information about Saltzer Health, see www.saltzerhealth.com.