Brandy Thorp, RN, OR Circulating Nurse
2nd June, 2021 | Published by Saltzer Health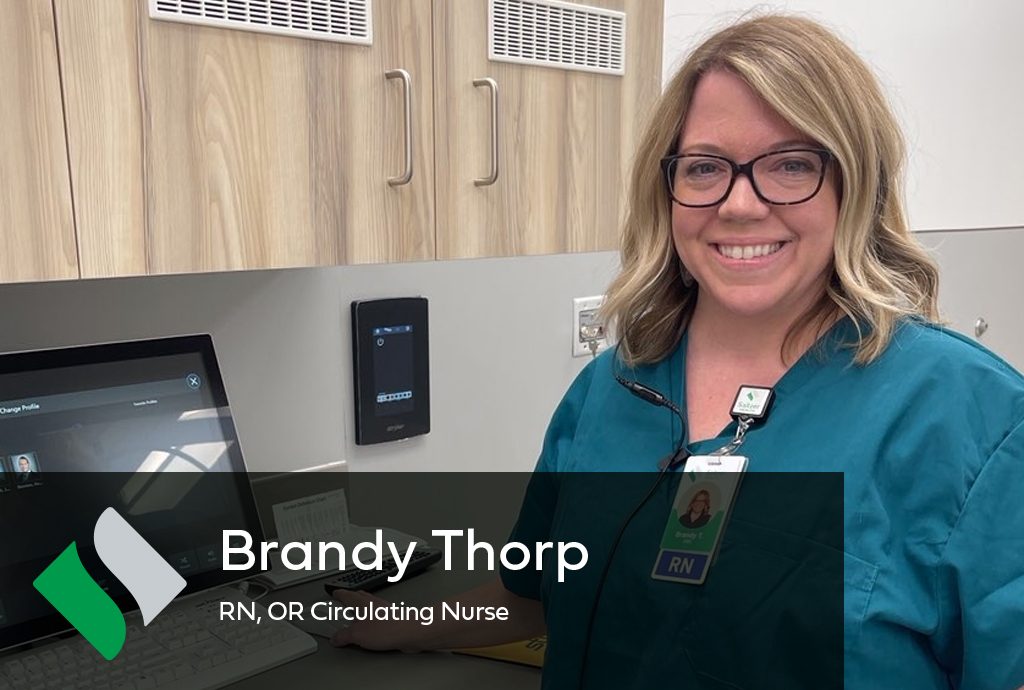 As a circulating nurse, it is Brandy Thorp's job to help patients at every step of their journey in same-day surgery.
Brandy is a registered nurse at the newly opened Saltzer Surgery Center where she provides individualized care and "doing whatever needs to be done" in the operating room.
Each surgical experience begins with Brandy interviewing her patient in pre-op. Then, she transports them to the OR, helps with anesthesia, positions them safely for their procedure and preps the operative site.
During a procedure, Brandy supports the surgeon and the surgical tech by delivering medications and supplies and keeping a record of the procedure. Then, she will help to wake up the patient, put on dressings and splints, transport the patient to recovery, and provide a report.
Brandy started her healthcare career in 1997.  She started as medical assistant and then worked as a surgical tech in an outpatient orthopedic surgery center. After earning a nursing degree, she worked on a floor at Saint Alphonsus before realizing she missed the OR. At West Valley Medical Center, she handled in-patient and out-patient cases and learned about different types of surgeries, emergencies, and other medical issues.
She appreciates the schedule and work-life balance at Saltzer Surgery Center.  "The job allows me to see my family more and not be on call," said Thorp. "It's nice that I can do what I love and then also enjoy my family. I'm really excited to be here. "
Brandy enjoys getting to know her patients, listening to their stories and helping them improve their lives. "When they talk about being in so much pain, it is really nice knowing that you are a part of what's going to help them feel better," she said.