Boys & Girls Club of Nampa teen center receives $50,000 donation from Saltzer Health, an Intermountain Healthcare company
12th August, 2022 | Published by Saltzer Health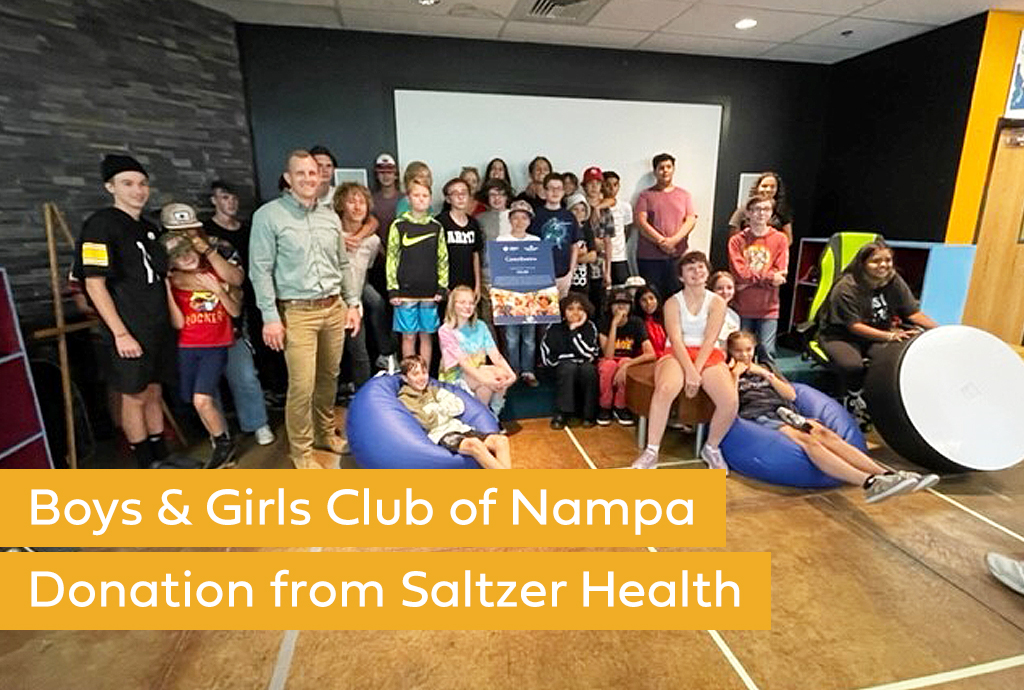 A $50,000 donation from Saltzer Health will provide a safe and nurturing environment for teens at the Boys & Girls Club of Nampa (BGCN).
Saltzer Health, an Intermountain Healthcare company, provides primary and specialty care at 11 clinic locations and outpatient services throughout the Treasure Valley.
Thanks to the contribution, the Boys & Girls Club of Nampa is replacing worn and outdated furniture and upgrading educational materials and computer equipment in rooms designed especially for teens.
The Boys & Girls Club of Nampa serves about 50 youth ages 13-17 per day at the main site located off Garrity near downtown Nampa. On Friday nights, the club is a busy hub with fun, healthy activities and great staff mentors for teens.
At a recent club visit, Saltzer Health COO Matt Kaiserman shared his background and an inspirational message with about 50 club members. A native of Nampa, Kaiserman graduated from Skyview High School and played football for the Boise State Broncos before launching his career in healthcare administration.
He is proud to support the Boys & Girls Club of Nampa and the caring environment created for teens.
"At Saltzer Health and Intermountain Healthcare, our goal is to help kids reach their full potential as productive, caring, responsible citizens," said Kaiserman. "We particularly applaud the Boys & Girls Club of Nampa for focusing more resources on meeting the behavioral health needs of vulnerable children in our community."
Melissa Gentry, Boys & Girls Club of Nampa CEO, is grateful that the donation is designated for teens at the club.
"We are excited to be able to improve the quality of our teen center and provide a more welcoming environment where youth are excited to be together," she said. "At the Boys & Girls Club of Nampa, we offer counseling, etiquette training, volunteer projects and many other opportunities for our teen club members."
The Boys & Girls Club of Nampa is an Idaho non-profit. To learn more, see http://bgcnampa.org/ or call 208) 461-7203.