2nd Annual Treasure Valley Drive-Thru Health and Resource Fair
13th October, 2021 | Published by Saltzer Health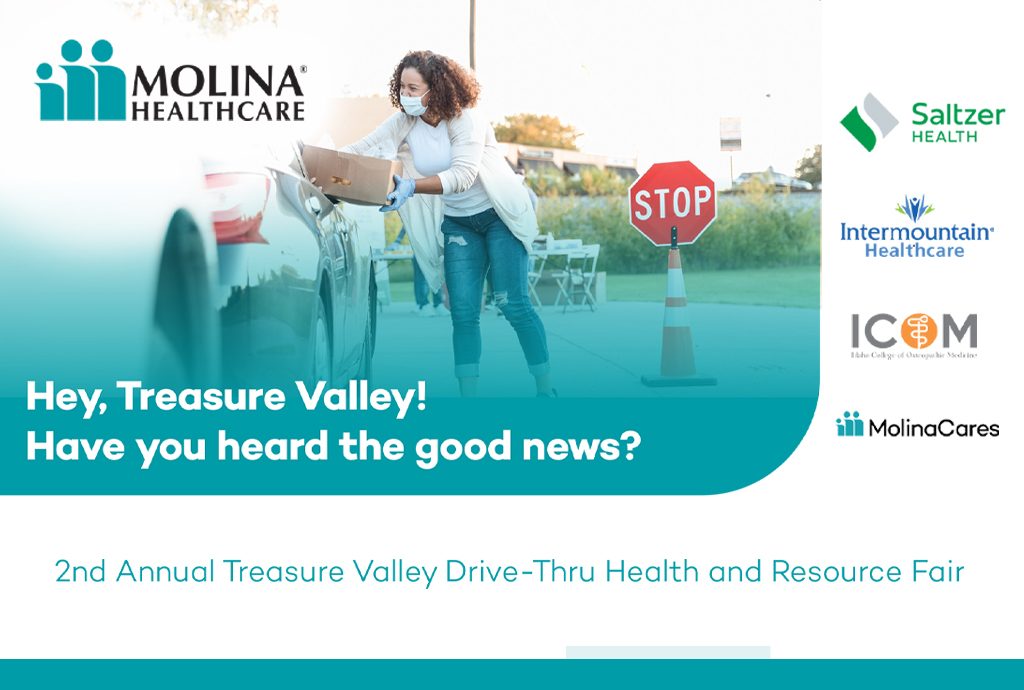 The MolinaCares Accord and Molina Healthcare of Idaho, in collaboration with Saltzer Health, the Idaho College of Osteopathic Medicine – ICOM, and local community organizations, are excited to bring you the 2nd Annual Treasure Valley Drive-Thru Health and Resource Fair.
From the safety and comfort of your car, you can get:
A flu shot
Important information and resources from local organizations
Food and produce boxes provided by the Idaho Food Bank
Toothbrushes
And more!
This free event is open to all ages, so make sure to stop by and drive through!
For questions about the event, email Mary Mlot at marytherese.bruno-mlot@MolinaHealthcare.com.
Where:
Saltzer Health Ten Mile Campus
875 S Vanguard Way
Meridian, ID 83642
When:
Saturday, October 16, 2021
8:30 a.m. to 12:30 p.m. local time