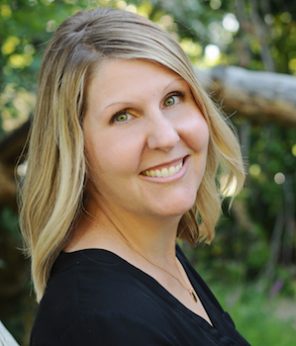 Tricia Funkhouser is a certified family nurse practitioner with many years of medical experience who provides comprehensive care in the Saltzer Health urgent care clinics. She joined Saltzer Health in November 2020.
As a family nurse practitioner, she is certified to examine, diagnose, and treat patients and to measure the outcomes of their care with ongoing analysis and evidence-based strategies for improvement.
For nine years, Tricia worked as a registered nurse with St. Luke's Health System in Boise where she managed hospital discharge and care coordination to include medication reconciliation, follow-up appointments, post-hospitalization assessment, symptom management and triage.  She also worked in the Neonatal Intensive Care Unit providing family-centered bedside care to premature infants.
Her previous experience includes inpatient and outpatient care in pediatrics, women's health, family practice, and orthopedics in Spokane, WA, Lewiston, ID and Portland, OR.
She earned bachelor's degrees in genetics and cell biology and nursing from Washington State University. Tricia received a Doctor of Nursing Practice degree from Gonzaga University.
Her volunteer experience includes a medical mission to Honduras where she provided primary care, medications, supportive treatment and therapies to people in six remote villages. As a Peace Corps volunteer in Togo, West Africa, Tricia promoted HIV/AIDS education and prevention while working with women and children in village health care clinics.
Her personal values include kindness, honesty, integrity, and the pursuit of lifelong learning.  She is committed to incorporating these values into the care she provides to her patients.
In her free time, Tricia enjoys spending time with her family camping, rafting, biking and hiking whenever possible.
Education
Undergraduate — Bachelor's Degree in Genetics and Cell Biology and Nursing, Washington State University, Pullman, Washington
Medical School — Doctor of Nursing Practice, Gonzaga University, Spokane, Washington