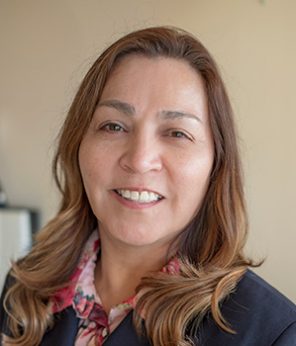 Terry Hernandez-Ruelas, LCSW, is a Licensed Clinical Social worker and Advanced Certified Alcohol and Drug Counselor. She works as an integrated behavioral health consultant at Saltzer Health.
Hernandez-Ruelas earned bachelor's and master's degrees in social work at Boise State University. She completed her MSW internship in the telemetry and intensive critical care units at St. Luke's Boise.
Before joining Saltzer Health, Hernandez-Ruelas led the behavioral health team for Terry Reilly Health Services at a clinic in Caldwell. She managed the flow of referrals from medical providers; provided counseling for individuals, couples and families; coordinated case management; psychiatric care and collaborated closely with community programs and services.
Previously, Hernandez-Ruelas provided substance abuse services at Family Services Center and Crossroads Mental Health Services and worked as a self-reliance specialist/case management in child support enforcement with the Idaho Department of Health & Welfare.
Before working as a family service advocate and center facilitator at the Western Idaho Community Action Program in the 1990s, she was an early childhood development teacher at the Idaho Migrant Head Start Program and the Canyon County Head Start program.