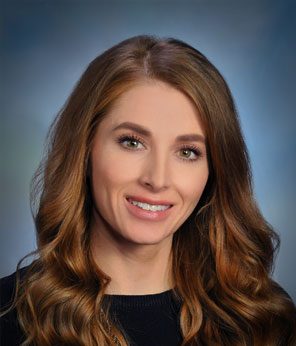 Specialties: Orthopedics
REQUEST AN APPOINTMENT
Now accepting new patients!
Certified Family Nurse Practitioner, Sara Wilson, FNP-C provides evidence-based, specialized orthopedic care at Saltzer Health's Ten Mile Medical Campus. With eight years of experience, her sub-specialty is spine specialist, and she delivers comprehensive care to help patients with acute and chronic neck and back pain, herniated discs, degenerative changes of the spine, scoliosis, spinal injuries, spinal stenosis, spinal fractures, spinal deformities, and congenital abnormalities of the spine. Her patient-centered approach focuses on high-quality, specialized orthopedic care for various spine conditions. Sara wants to provide personalized care and make timely referrals, ensuring patients' well-being is first and foremost. Patients can rely on her to provide expert care for an improved quality of life.
Sara's personal life is surrounded by her loving husband and four children who keep her quite busy. They are an outdoors-loving family that participates in anything physical, including hiking in the foothills, hunting, kids' sporting events, gym time, or working on the family's hobby farm.
Education & Certifications
Sara Wilson started her journey towards medicine by working in the medical field as a Certified Nursing Assistant at the age of eighteen. After having practical experience, she pursued her Bachelor of Science in Nursing from Northwest Nazarene University, and later received her Master of Science in Nursing from Walden University.
Philosophy
Sara believes that patients should have access to quality care that treats them as a whole person, eliminating the focus on the disease process. Her approach to care is patient-centered, always making sure that patients are heard, their questions are answered, and they understand the diagnosis and treatment options available.
Experience
Sara has practiced medicine for eight years, specializing in orthopedics with a focus on spine conditions. Her goal is to make sure her patients receive timely care and referrals to avoid delaying treatment. She is a non-surgical nurse practitioner and evaluates, treats, and manages spine problems, enabling patients to make informed medical decisions and improve their quality of life.
Services
Specializes in orthopedic spine conditions
Non-surgical spine evaluation, treatment, and management
Referral for necessary surgery
Professional knowledge and evidence-based practices
Patient-centered approach to care
Coordination of care with other specialties as needed
Accessible and timely care
Medical Conditions Treated
Acute and chronic neck and back pain
Herniated discs
Degenerative changes of the spine
Scoliosis
Spinal injuries
Spinal stenosis
Spinal fractures
Spinal deformities
Congenital abnormalities of the spine
Sara Wilson provides services in:
---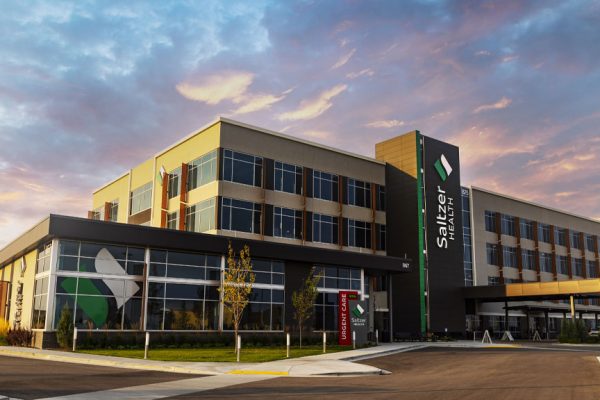 Address
875 S. Vanguard Way
Meridian, ID 83642

Contact
FIRST FLOOR
Medical Imaging: 208.960.0720 | Suite 100
Saltzer Surgery Center: 208.960.0870 | Suite 120
SECOND FLOOR
Family Medicine, Orthopedics, General Surgery, Gynecology, Pain, Cardiology: 208.463.3000 | Suite 200
Otolaryngology (ENT): 208.884.2980 | Suite 200
THIRD FLOOR
Saltzer Gastro Center: 208.960.0650 | Suite 300
Gastroenterology Clinic: 208.463.3008 | Suite 310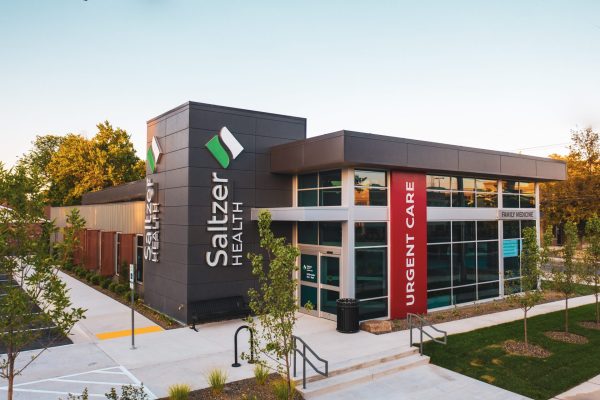 Address
512 E. Elm Street
Caldwell, ID 83605

Contact
Same Day Appointments Available
Contact us today to schedule your appointment.
Call Center Hours
8:00am – 5:00pm Monday-Friday
Family Medicine Clinic Hours of Operation