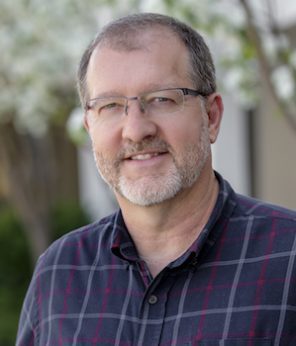 Ron Strohmeyer is a certified physician assistant who joined Saltzer Health in June 2020 to work in the Caldwell urgent care clinic.
Most recently, Strohmeyer worked as a provider at a the walk-in clinic at Valley Family Healthcare in Ontario, OR.
Strohmeyer received a master's degree of Physician Assistant Studies at Idaho State University, a doctorate in molecular and cellular biology at Arizona State University and a bachelor's degree in biology at Florida International University in Miami, FL. He completed an associate's degree in general studies at Miami-Dade Community College in Homestead, FL
As a physician assistant student, Strohmeyer completed clinical rotations in the family practice clinic and skilled nursing at Bear Lake Memorial Hospital in Montpelier, ID; Treasure Valley Pediatric Clinic in Ontario, OR; women's health clinic, inpatient psychiatric ward, internal medicine and emergency department at the Boise Veterans Affairs Medical Center. He also worked in outpatient and emergency medicine at Oneida County Clinic and Emergency Room at Nell J. Redfield Memorial Hospital in Malad City, ID.
Previously, he worked as a professor at Northwest Nazarene University and Western University of Health Sciences in Pomona, CA., as a graduate student, post-doctoral fellow and scientist at L.J. Roberts Center for Alzheimer's Research, Sun Health Research Institute, Sun City, AZ and Arizona State University in Tempe, AZ. Strohmeyer was an adjunct professor or general biology at Arizona State University West and a graduate teaching assistant at Arizona State University.
His awards include a sabbatical in bioinformatics at University of Texas-Austin, workshops in genome annotation, Alzheimer's and other research topics.
Strohmeyer's papers have been published in 15 professional journals and he has received grants from NNU, National Institutes of Health Idea Network of Biomedical Research Excellence (INBRE) Program, and the Arizona Alzheimer's Disease Core Center.
He is a member of the Idaho Academy of Physician Assistants and the American Academy of Physician Assistants.