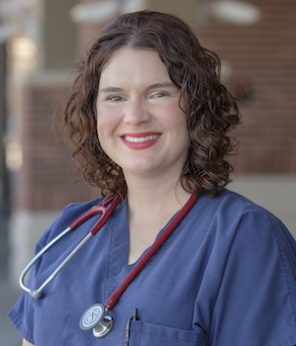 Specialties: Urgent Care
Elizabeth "Liz" Davis, MD, is a physician in Saltzer Health's urgent care clinics. She is board certified by the American Board of Emergency Medicine.
Previously, Dr. Davis worked as an emergency department physician at Banner Churchill Community Hospital in Fallon, Nev., McLeod Regional Medical Center in Florence, S.C. and the University of Kentucky.
Dr. Davis completed her residency in the emergency medicine department at the University of Kentucky Chandler Medical Center. She was a chief resident for one year and Received a Humanitarian award and Academic Excellence award.
She earned a medical degree at the University of Utah School of Medicine and a bachelor's of degree in Spanish at Brigham Young University.
Education
Medical School – Doctor of Medicine, University of Utah, Salt Lake City, UT
Undergraduate — Bachelor's degree in Spanish, Brigham Young University, Provo, UT