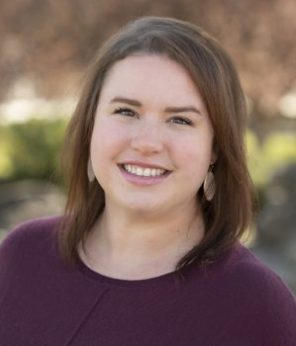 208-468-5920
Lindsay Wienand MSN, FNP, is a nurse practitioner providing team-based care in collaboration with Dr. R.J. Axtell at Saltzer Health's Portico West clinic. She is board certified as a family nurse practitioner by the American Academy of Nurse Practitioners. Before earning her nurse practitioner degree, Lindsay worked as a registered nurse at the St. Luke's Lifestyle Medicine department.
Here, she worked with an interdisciplinary team to provide holistic care to complex patients with chronic conditions including obesity, diabetes, cardiac, and pulmonary diseases. She also supported patients with customized teaching tools and education to include dietary, medication adherence, smoking cessation guidance, and personalized exercise programs to optimize their health. During her masters education, she completed clinical rotations in family practice, cardiology, obstetrics & gynecology, and internal medicine. Additionally, she has previously provided care during medical mission trips to underserved communities in Haiti and Thailand. 
Education
Graduate School – Northwest Nazarene University – Master of Science, Nursing in Family Nurse Practitioner (MSN, FNP)
Undergraduate – Idaho State University – Bachelors of Science, Nursing
Philosophy
"My goal is to treat patients holistically and provide evidence-based care in conjunction with healthy lifestyle recommendations to prevent and treat acute and chronic disease. I want to empower my patients with knowledge so they can make informed decisions and take an active role in their health." 
Personal Interests
Lindsay enjoys traveling and exploring all of Idaho's beautiful nature with family and friends.