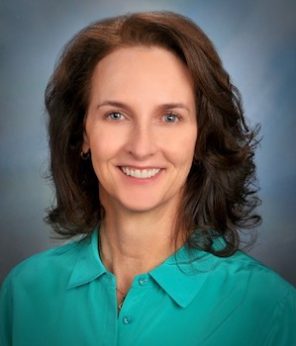 Jacqueline Maybach, MD, is a board-certified obstetrician & gynecologist at Saltzer Health.
She will begin practicing in February 2021, at the new Saltzer Health Ten Mile Medical Campus, 875 S. Navigator Way in Meridian.
Before joining Saltzer Health, she practiced medicine at Women's Health Associates.
Dr. Maybach's professional service includes 14 years as a board member of St. Luke's Health Partners.
At St. Luke's Regional Medical Center in Boise, she served as chair of the credentials committee, chair of the peer review committee, and department chair of obstetrics & gynecology.
Dr. Maybach is a former board member of women's services at St. Luke's Health System.
Education
Residency — University of New Mexico School of Medicine. Administrative Chief Resident and Intern of the Year award recipient
Medical School –Medical College of Wisconsin
Undergraduate – University of Wisconsin, Bachelor of Science in Biochemistry and Molecular Biology
Board certification
American Board of Obstetrics & Gynecology
TO SCHEDULE AN APPOINTMENT:
208.463.3138 APPTS
208.463.3047 FAX
Ten Mile Medical Campus
875 W. Navigator Drive
Meridian, ID 83642
Education
Residency — University of New Mexico School of Medicine. Administrative Chief Resident and Intern of the Year award recipient
Medical School –Medical College of Wisconsin
Undergraduate – University of Wisconsin, Bachelor of Science in Biochemistry and Molecular Biology
MAKE AN APPOINTMENT