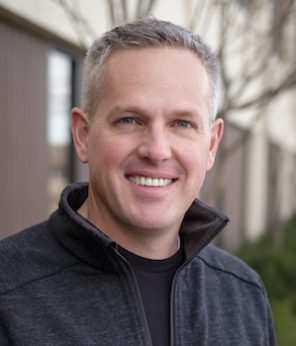 208-463-3219
Dr. Corbett Winegar is a fellowship-trained orthopedic surgeon.
He joins Saltzer Health from Astria Regional Medical Center in Yakima, Wash., where he was director of orthopedic trauma and served on the medical executive committee.
Previously, Dr. Winegar served as an orthopaedic trauma surgeon at St. Mark's Hospital in Salt Lake City and at Intermountain Medical Center in Murray, Utah.
Before starting his medical training, Dr. Winegar worked as a police officer, SWAT member, fire fighter and deputy sheriff in cities in Utah.
He completed his orthopaedic residency at Wayne State University School of Medicine in Detroit, and then spent a year of specialty training in advanced orthopaedic trauma and fracture care at Allegheny General Hospital in Pittsburgh.
During his training he also spent a year in Philadelphia at Thomas Jefferson University/Rothman Institute where he conducted research on spinal pathology and spine trauma and published several scientific papers.
Dr. Winegar specializes in total joint replacements with an emphasis on complex fracture care of the pelvis and extremities. He has extensive experience in robotic hip and knee replacement and revision surgery. He also practices general orthopedic surgery.
Education
Fellowship — Orthopaedic Trauma, Allegheny General Hospital, Pittsburgh, Penn.
Residency — Orthopaedic Surgery, Wayne State University School of Medicine, Detroit, Mich.
Internship — General Surgery, Phoenix Integrated Surgical Residency, Phoenix, Ariz.
Medical School — Saba University School of Medicine, Netherlands, Antilles
Undergraduate – Bachelor's degree in biology, University of Utah, Salt Lake City, Utah, and associate's degree in general science, Salt Lake Community College
Areas of interest
Hip/Knee replacement
Hip/Knee revision surgery
Partial knee replacement
Knee pain/arthritis/injuries
Hip pain/arthritis/injuries
Robotic surgery
Advanced care in Fracture/trauma/broken bones
Upper and lower extremity injuries/fractures
Pelvis injuries/fracture
Complex bone and joint trauma/fracture/injury specialist
Repair of non-healing bones and non-union
Post traumatic arthritis
Arthroscopic knee surgery
General orthopaedics
Hobbies
Riding mountain bikes, dirt biking in the mountains with family, fly fishing, shooting and spending time with wife and 5 kids.
Philosophy
I want to help patients to get back to the activities that they love — and which bring them joy.