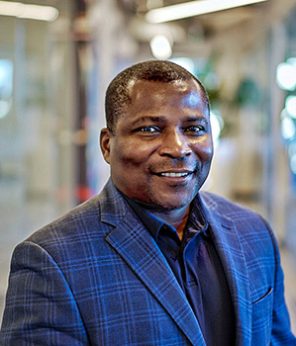 Specialties: Family Medicine
REQUEST AN APPOINTMENT
Dr. Bayo Crownson, MD, is a longtime local family practice physician.
Before joining Saltzer Health, Crownson was a primary care provider at the St. Luke's Greenhurst Clinic in Nampa. He has also served on the St. Luke's West Treasure Valley Community Board.
A native of West Africa, Crownson earned a bachelor's degree in nursing from Rutgers University and worked as a nurse at the Robert Wood Johnson University hospital. He completed medical school at the University of Medicine and Dentistry of New Jersey and his residency at Oregon Health Sciences University in Portland before serving as a flight surgeon for the 391st Fighter Squadron in Mountain Home.
He subsequently worked as a family practice physician at Mercy Medical Center and Saint Alphonsus in Nampa.
Crownson understands the challenges facing his high-acuity patients who suffer from heart disease, diabetes, chronic obstructive pulmonary disease and other chronic illnesses. His areas of interest include adult medicine, chronic disease management, musculoskeletal disorders, pediatrics and newborn care.
Crownson and his wife, Sarah, a former Air Force nurse, are the parents of two daughters.
Bayo Crownson provides services in:
---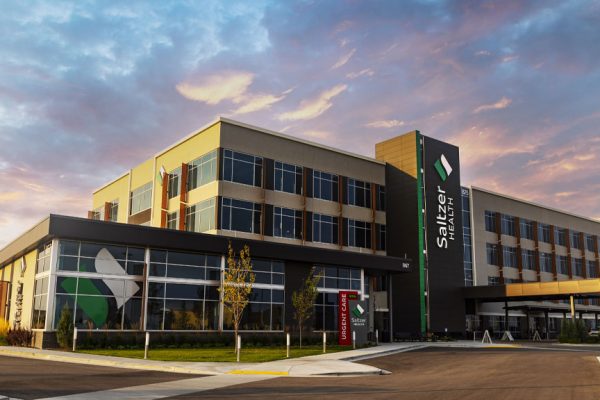 Address
875 S. Vanguard Way
Meridian, ID 83642

Contact
FIRST FLOOR
Medical Imaging: 208.960.0720 | Suite 100
Saltzer Surgery Center: 208.960.0870 | Suite 120
SECOND FLOOR
Family Medicine, Orthopedics, General Surgery, Gynecology, Pain, Cardiology: 208.463.3000 | Suite 200
Otolaryngology (ENT): 208.884.2980 | Suite 200
THIRD FLOOR
Saltzer Gastro Center: 208.960.0650 | Suite 300
Gastroenterology Clinic: 208.463.3008 | Suite 310
---
Education & News

Featuring Provider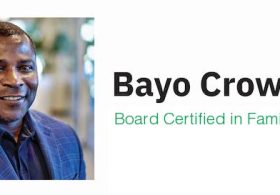 Posted in: Recent Health News
Dr. Bayo Crownson, MD, a family practice physician who has practiced in Canyon County for 17 years, has joined Saltzer Health. For the last six years, Crownson has been a primary care provider at the St. Luke's Greenhurst Clinic in Nampa. He has also served on the St. Luke's West Treasure Valley Community Board. "My…