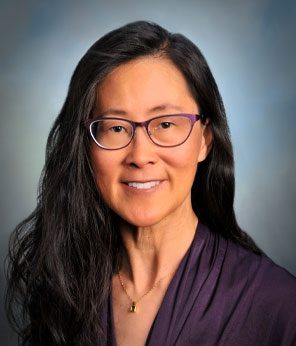 Specialties: Women's Health, Gynecology
REQUEST AN APPOINTMENT
Aileen King, MD, is a board certified OB/GYN who feels that a close partnership between doctor and patient is essential to exceptional health care. She joined Saltzer Health in April 2022.
Previously, Dr. King worked at Women's Health Associates in Boise.
Before moving to Idaho in 2005, she spent 5 years serving the health care needs of women of the Navajo Nation with Indian Health Services in Chinle, Arizona.
Philosophy
"I love the unique relationships that I build with women throughout the many changes in their lives.  It is so important to develop trust through listening, getting to know a patient and providing compassionate care.  This allows for a close collaboration between a patient and her doctor to achieve optimal health care.  I enjoy assisting women in making personalized health-care decisions."
"Outside of the office, I enjoy many outdoor activities such as biking, hiking, and skiing.  I also enjoy reading and cooking.  Most of all, I value time spent with my family."
Welcoming new patients
Areas of specialty
Abnormal bleeding
Abnormal Pap smears
Adolescent gynecology
Contraception
Infertility treatment
Heavy or irregular periods
Menopausal care
Minimally invasive gynecologic surgery
Ovarian cysts
Pelvic organ prolapse
Uterine fibroids and polyps
Well woman care
Procedures
Colposcopy
Endometrial ablation
Hysteroscopy
Laparoscopic hysterectomy
Operative and diagnostic laparoscopy
Vaginal hysterectomy
Vaginal pelvic prolapse surgery
GYN ultrasound
Breast exams
Education
Residency – University of Colorado Denver
Medical degree – University of California Irvine. Member, Alpha Omega Alpha medical academic honor society
Bachelor's degree in kinesiology – UCLA. Cum laude
See what others are saying
Aileen King provides services in:
---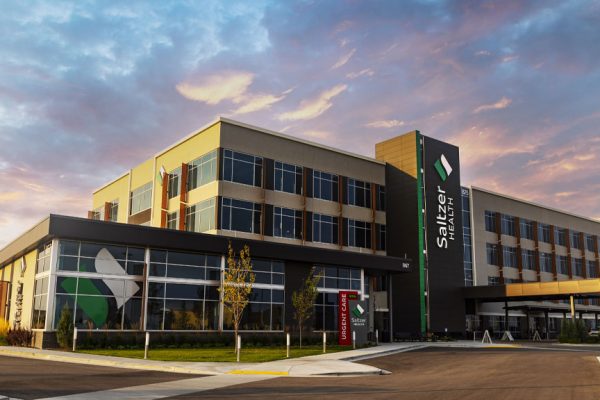 Address
875 S. Vanguard Way
Meridian, ID 83642

Contact
FIRST FLOOR
Medical Imaging: 208.960.0720 | Suite 100
Saltzer Surgery Center: 208.960.0870 | Suite 120
SECOND FLOOR
Family Medicine, Orthopedics, General Surgery, Gynecology, Pain, Cardiology: 208.463.3000 | Suite 200
Otolaryngology (ENT): 208.884.2980 | Suite 200
THIRD FLOOR
Saltzer Gastro Center: 208.960.0650 | Suite 300
Gastroenterology Clinic: 208.463.3008 | Suite 310