Patient Portal
The eClinicalWorks web-based Patient Portal lets patients and doctors communicate easily, safely and securely over the Internet. Patients are given secure passwords that allow them to log in to see their own private set of documents including statements and communications from their physicians.
What services can I access via Patient Portal?
View appointments summary
Book an appointment
Receive lab results
Update personal information | phone number, address, etc.
View medical record
Make payments online
View your health record
Patient Portal is a secure, convenient, and easy way to access your health information
Here's what you can do with our portal –
Communicate with your provider. Get reminders
Manage your appointments
Access your test results
View your medications and request refills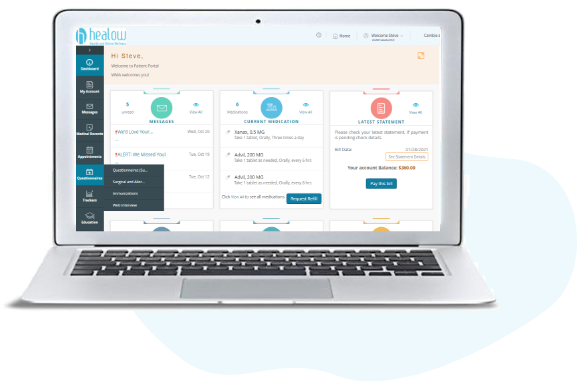 ---
Book an appointment
Book instantly for FREE, At your convenience.
Book your appointment fast, free & easy, at your convenience – morning, noon or late at night!
No more waiting on the phone with your doctor's office for an appointment.
Find an appointment that works for you and book instantly.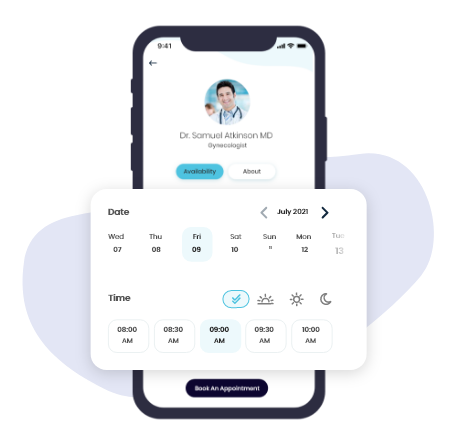 ---
Pay your bill
Discover the smarter way to pay online
Access your statements online from any device
View your balance and pay online securely
Keep track of your payment history
Learn about all methods available to pay your bill.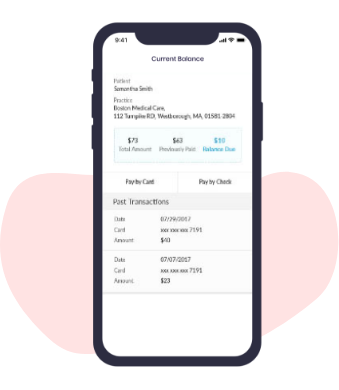 healow™ is free and available on the Apple app store and Google Play store.
Download the Free healow app
1st Step
Download the healow™ app from App Store (iPhone) or Google Play (Android Phone).
2nd Step
Search our practice by entering practice code
3rd Step
Enter your portal username and password to login.
4th Step
Set up your PIN to securely access your health records.