Sleep Health's Kira Fuller helps patients regain their lives
1st September, 2019 | Published by Saltzer Health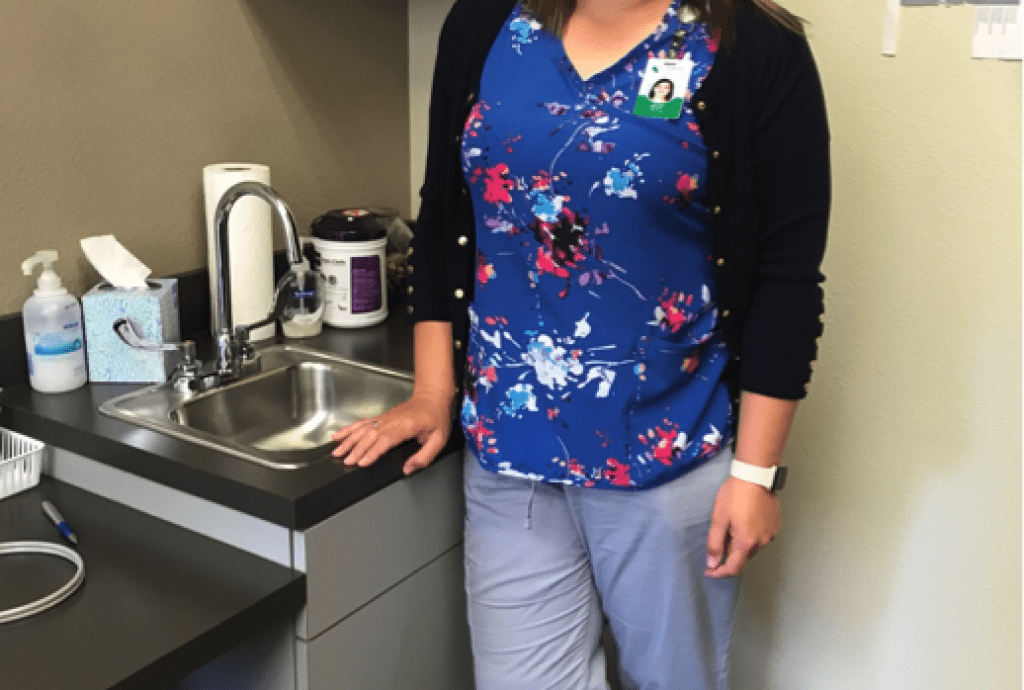 MA Kira Fuller enjoys building relationships with patients in fast-paced Sleep Health Clinic
Kira Fuller knows that sleep issues can severely impact a patient's quality of life. As a medical assistant, she sees it every day in children and adults who seek treatment at the Saltzer Health Sleep Clinic.
She is proud to be able to help the patients improve their health. "I love seeing our patients get better," she said. "It's really rewarding to see them get their lives back."
Fuller joined Saltzer Health nearly 10 years ago while she was a student at Apollo College. After completing a brief externship with Drs. Stringham and Roberts, she started working for Dr. Mark Rasmus and Nurse Practitioner Cynthia Boulton in the Sleep Health Clinic.
She enjoys the office environment and the opportunity to get acquainted with patients through repeat visits for CPAP equipment and follow-up appointments. "We really get to know people," she says.
Fuller's interest in a medical career started early in her li. "Health care has always been important to me," she said. As a first grader she was diagnosed with Type 1 diabetes.
She can empathize with patients suffering from debilitating health issues. Sleep deprivation, for example, can put patients at risk for diabetes and heart disease, lead to weight gain, high blood pressure, accidents and weakened immune systems. It can also impact memory and mood.
Fuller thrives on the unique challenges and fast-paced environment at the sleep health clinic. Always on the go, she likes to be challenged. "There is no sitting still for me," Fuller says.
Her home life is equally busy. A resident of Meridian, Fuller and her husband, Aaron, are the parents of two children age 7 and 4. In their free time, they enjoy camping, hiking and backpacking.
At work, Fuller is grateful for the diversity of her job. "It is not always the same" she says. "I feel like I am still learning things and always growing."
Fuller's passion for her job is inspiring to her colleagues. "Kira is a rock star," says Dr. Rasmus.
Highlighted Provider
---