Corbett Winegar, MD, offers advice about when to see a doctor for your child's injury
15th December, 2020 | Published by Saltzer Health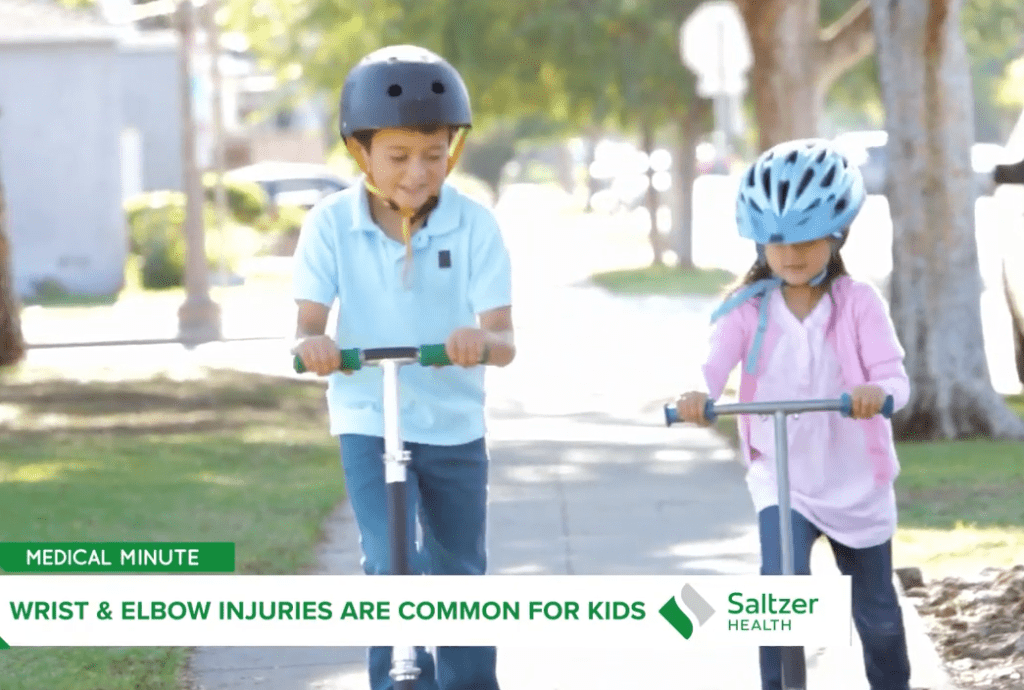 By Moises Martinez
Kids get injured all the time, but lately, there's been an increase in wrist and elbow injuries. Saltzer Health orthopedic surgeon Corbett Winegar, MD, has some advice for parents about childhood injuries.
He attributes the increases in injuries to kids who have been cooped up and then going outside. "When they get out and play, they are on their scooters, skateboards, and playing sports, and sometimes they fall and land on their wrists," Dr. Winegar said. "It's important to make sure that your kids are wearing a helmet, and being as safe as possible, especially when they are on their scooters."
It's difficult to know when a child is really injured and when you should be making an appointment to bring them in to get checked, he said. "Sometimes kids are hurt a little bit, but you don't see or know the extent of it," Dr. Winegar said. "It is crucial to get your kids to the doctor, to someone who is capable of taking care of injuries that are more excessive than typical."
"You have to use parent intuition to decide whether to get them to the doctor and when you get them to the orthopedic surgeon, said Dr. Winegar. "We can get them to get x-rays and make sure that everything is alright,"
Problems can result from waiting too long to bring your child to get checked, he said. Old fractures might heal wrong and can cause deformity and pain.
"So, it is important to get them in and make sure that they get X-rays, get the clarification, and even peace of mind for the parent to understand if there is not an injury that needs to be treated."
Watch the full Medical Minute with Dr. Winegar:
Moises Martinez is a marketing & communications intern at Saltzer Health. He is a senior at Northwest Nazarene University majoring in biology/premed and health communication.