Dr. Preston Omer offers advice for parents to help young children during the pandemic
1st April, 2020 | Published by Saltzer Health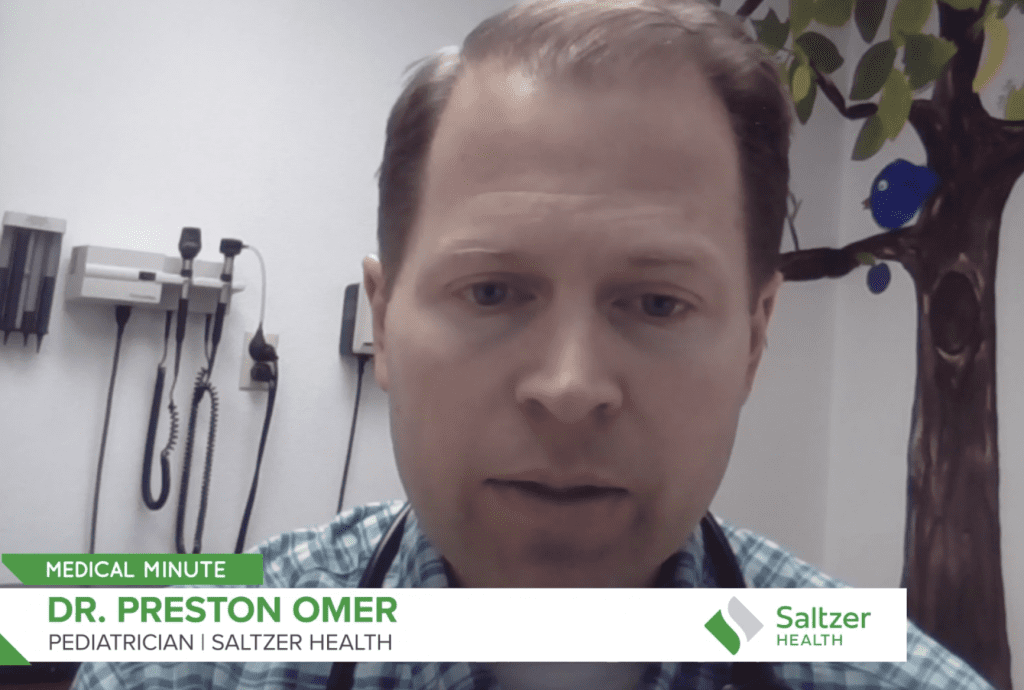 Many parents worried about how the COVID-19 virus is impacting their children. Pediatrician Preston Omer, MD, has some advice about prevention and red flags for parents during the pandemic.
In an episode of the KTVB Medical Minute, Dr. Omer said while the vast majority of COVID-19 cases are in adults and the elderly — kids can get the disease. "Luckily the symptoms are less severe for almost all kids – especially those without any other medical problems."
To prevent illness, parents should encourage hand washing and social distancing, he said.
While social distancing can be a hard thing for small children, there are ways to help them understand why it is necessary, Dr. Omer said.
For example, parents can explain what infections are and how they can spread. "That might help to give kids some patience or tolerance about with not being able to see friends in person," Dr. Omer said.
Behavior changes can indicate kids are having trouble dealing with the stress of COVD-19, Dr. Omer said.
"We often will see changes in sleep habits – sleeping a lot less or a lot more, and trouble going to sleep," he said. "Maybe they will eat less or eat more."
Kids of all ages can get angry with the situation. "Younger kids might act out more, and
even teenagers might be more irritable," Dr. Omer said.
How can parents help their kids cope? "You want to have consistent structure, some semblance of normal life with meals, and morning and evening routines," he said.
Stay active and provide opportunities to interact with friends or family via videoconferencing, phone calls or letters.
Dr. Omer believes there we can learn from this experience by maintaining some of the hygiene skills and habits we have developed during the pandemic.
"Things will get better and we will get through this," he said.
For additional resources, Dr. Omer recommended the CDC's "Keeping Children Healthy While School's Out" webpage.
Watch the full Medical Minute with Dr. Omer below:
Highlighted Provider
---