FOR PATIENTS
Education Forms and FAQ
FAQs
Urgent Care Frequently Asked Questions (FAQ)
Saltzer Health Ten Mile Urgent Care
(8)
Ten Mile Urgent Care is suitable for non-life-threatening conditions such as colds, flu, urinary symptoms, strains, sprains, fractures, burns, and more. However, for life-threatening emergencies like chest pain, severe shortness of breath, stroke symptoms, or open fractures, it's best to call 911 or visit the nearest ER.
Yes, we offer 24-hour COVID-19 vaccination. For more information on COVID-19 vaccines and testing, including the latest updates, please visit our coronavirus information page.
We accept most major insurance plans. Additionally, we offer affordable self-pay options to ensure you receive the care you need, regardless of your insurance coverage.
Our onsite imaging services, including CT scans and X-rays, provide fast results, allowing our medical professionals to diagnose and develop a treatment plan promptly.
Yes, we offer sports physicals to help ensure the safety and well-being of athletes. Our medical professionals will assess the individual's health and provide the necessary documentation for participation in sports activities.
Absolutely. Our advanced Urgent Care facility offers IV therapy for hydration, antibiotics, anti-nausea medications, and other necessary treatments, providing comprehensive care for a variety of medical conditions.
Absolutely! At Ten Mile Urgent Care, we welcome walk-ins 24 hours a day, 7 days a week. No appointment is necessary, and our dedicated team is ready to provide you with prompt medical attention.
Yes! We are open on all holidays, ensuring that you have access to medical care whenever you need it. Whether it's a weekend, a holiday, or the middle of the night, our doors are always open to serve you.
At Ten Mile Urgent Care, we prioritize your well-being and strive to deliver exceptional medical care when you need it most. Visit us today for comprehensive, accessible, and affordable urgent care services. No appointment necessary!
Advanced Medical Care When You Need It
Open 24/7, Saltzer Health's Ten Mile Urgent Care is your trusted destination for advanced practice medical care that's both accessible and affordable. Whether it's day or night, our dedicated team is ready to provide comprehensive care for a wide range of medical conditions. With the convenience of onsite CT and X-ray services, we offer a cost-effective alternative to emergency room visits, saving you time and money.
4.3

See what patients are saying
Displaying 43 Patient Reviews
---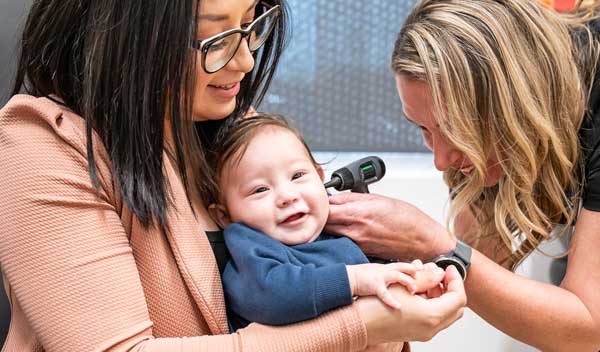 Why Choose Ten Mile Urgent Care?
24/7 Availability
We understand that medical needs can arise at any time. That's why our Urgent Care facility is open round-the-clock, seven days a week, ensuring you receive prompt care when you need it the most.
Advanced Imaging Services
As the only Urgent Care in Idaho equipped with CT and Ultrasound on site, we can quickly and accurately diagnose conditions such as appendicitis, diverticulitis, gall bladder issues, kidney stones, and abdominal conditions, saving you the hassle of scheduling separate appointments elsewhere.
Experienced and Skilled Team
Our Ten Mile Urgent Care team comprises highly trained medical professionals with ACLS training, including nurse practitioners and physician assistants, with years of experience in emergency medicine. They are supported by physicians available 24/7 to provide expert guidance when needed. ACLS training allows our staff to provide a higher level of care to all of our patients.
Expanded Services
Our Urgent Care goes beyond the typical offerings. We have the capabilities to handle high acuity cases, including IV therapy, wound care, orthopedic injuries, and more. Our in-house labs provide rapid results within 20 minutes, and we even offer take-home medications to eliminate the need for additional trips to the pharmacy.
No Appointment Necessary
We know that emergencies can't wait. That's why we welcome walk-in patients without the need for appointments. Just come through our doors, and we'll take care of you.
---
Saltzer Health Medical Imaging Center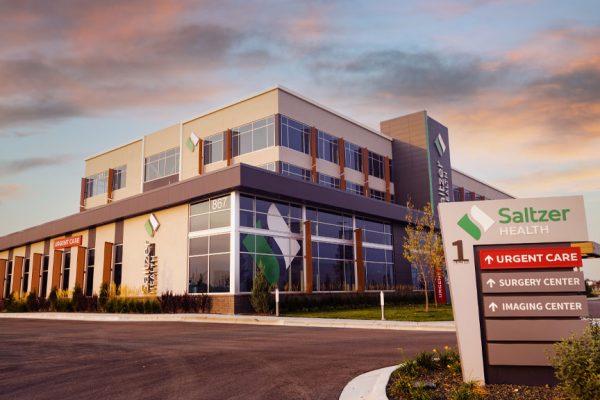 Address
867 S. Vanguard Way
Meridian ID 83642
Located at the I-84 Ten Mile exit

Contact Us
Hours
Urgent Care
24 hours, 7 Days a Week
Imaging – X-Ray & CT services
24 hours, 7 Days a Week
The Ten Mile 24-Hour Urgent Care provides fast, quality care for the following issues:
CT scans and ultrasound imaging for appendicitis, diverticulitis, gall bladder, kidney stones, intestinal and other abdominal issues.
Often able to send diagnosed surgical patients directly to surgery, avoiding a costly and timely Er visit.
Orthopedic injuries ( fractures, strains and sprains)
Non -emergent breathing issues (croup, RSV, Bronchitis, asthma exacerbations, mild Pneumonia)
Wound care and lacerations requiring sutures
Seasonal illnesses (earaches, allergies, sinus infections, colds, flu, coughs, sore throats)
IV hydration
IV antibiotics
IV anti-nausea medications
IV treatment for vomiting in pregnancy
Urinary Symptoms
Urinary retention (Bladder scan and urinary catheter)
STD testing
Flu Shots/COVID vaccines
COVID, Strep and Influenza testing
Sports physicals
Nausea/Vomiting/Diarrhea
Diarrhea
Burns
Stomach discomfort
Abscess
Ingrown toenails
Non-emergent eye issues (abrasions, foreign bodies, infections)
You should go to an ER or call 911 for any life-threatening conditions such as:
Chest pain

Severe shortness of breath

Dizziness

Severe headache

Open fracture, bone is visible

Stroke-like symptoms (slurred speech, weakness on one side, unable to speak or loss of vision)