February 7, 2019 3:56 pm | Published by Saltzer Health

On February 4th, 2019, Mayor Debbie Kling of Nampa Idaho issued a Proclamation that this month is Health Relationships/Safe Babies Month. Representatives from Saltzer Medical Group attended the City Counsel meeting and were honored to receive the Proclamation.
Saltzer Medical Group is committed to the well being of all citizens in our community and the Health Relationship/Safe Babies Campaign is focused on helping young men and women make good decisions regarding the safety and health of their relationships before they decide to have a baby.
In Idaho between 2009-2015, 2887 children were physically injured in a violent crime committed by an adult family member and 8136 children were victims of a violent crime committed by an adult family member. This number includes all children who were victims in a violent crime, even if a physical injury was not documented.
A recent nationally representative survey of youth in the United States discovered more than half of the youth who reported witnessing domestic violence were also directly maltreated by a known adult.
The physicians at Saltzer Medical Group support this campaign by talking to patients and making them aware of red flags of controlling and abusive relationships and also what makes up a healthy relationship.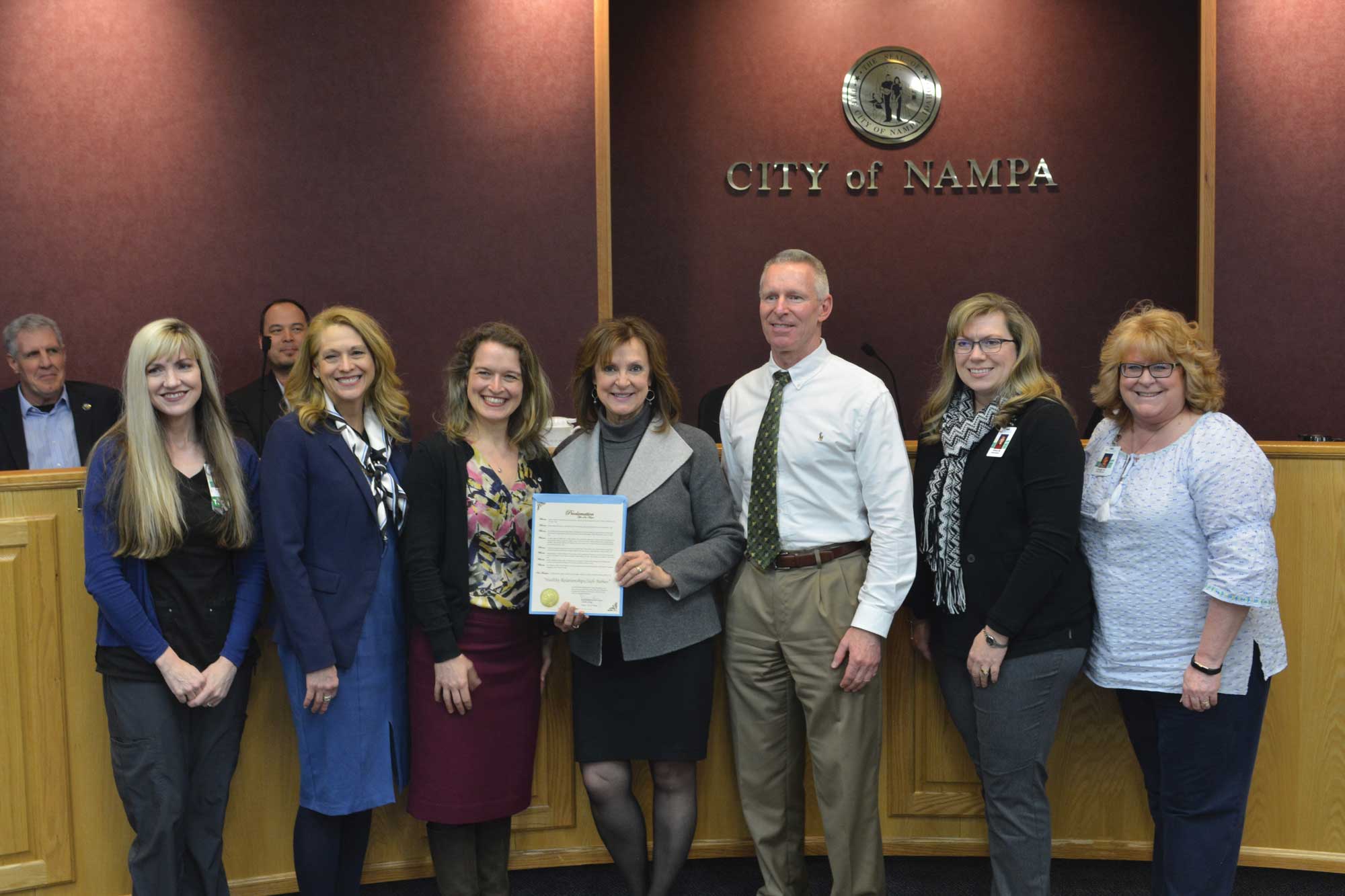 From left to right:
Suzanne Cook, Radiology Supervisor | Julie Allen, Exec Director | Dr. Megan Kasper, OB/GYN | Mayor Debbie Kling | Marty Alsip, Controller | Rhea Morrison, COO | Cindy Hodges, HR Director
Tags: child abuse domestic violence Healthy Relationships Idahomatters Nampa Safe Babies Saltzermed

Categorised in: Healthy Relationships/Safe Babies, Saltzer Health News & More