GSK V72-57 "BEXSERO" – Meningococcal Vaccine for Infants Study
4th August, 2021 | Published by Saltzer Health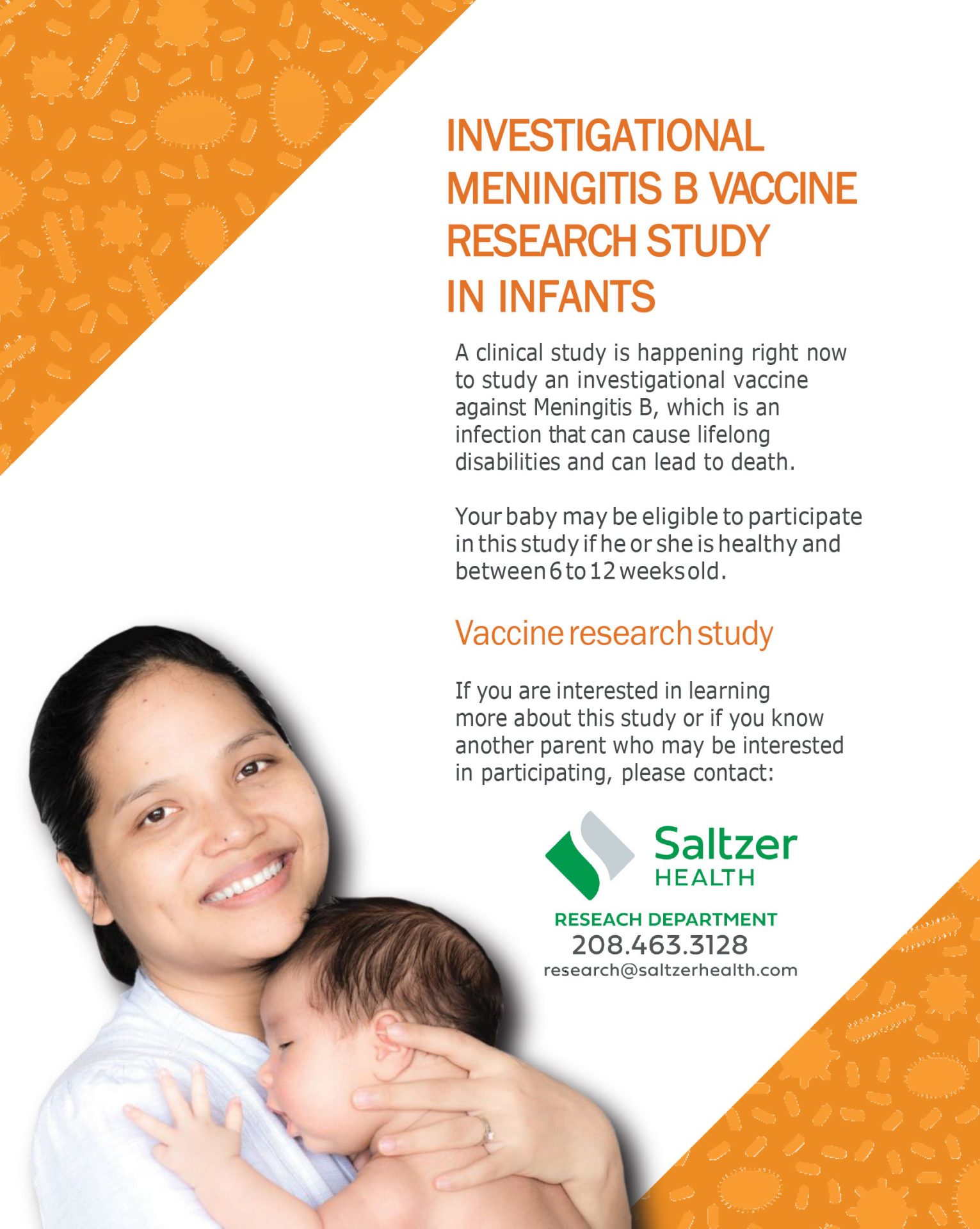 Download Informational Flyer
INVESTIGATIONAL MENINGITIS B VACCINE RESEARCH STUDY IN INFANTS
A clinical study is happening right now to study an investigational vaccine against Meningitis B, which is an infection that can cause lifelong disabilities and can lead to death.
Your baby may be eligible to participate in this study if he or she is healthy and between 6 to 12 weeks old.
Request to participate in research study.
Research Participation Form
"*" indicates required fields
Want to know more? Call: 208-463-3128