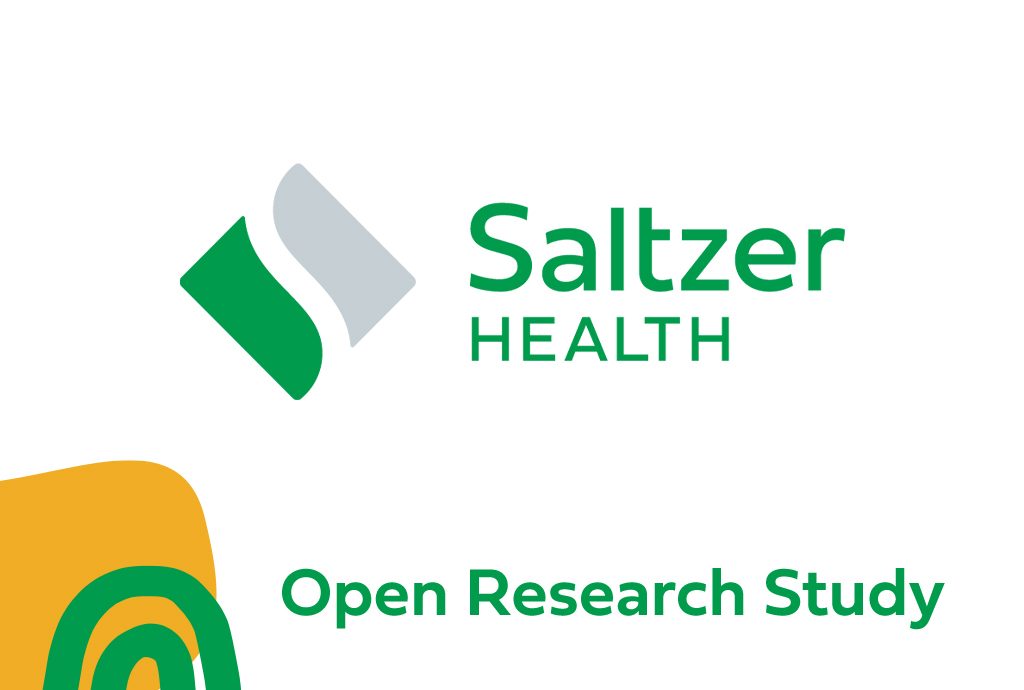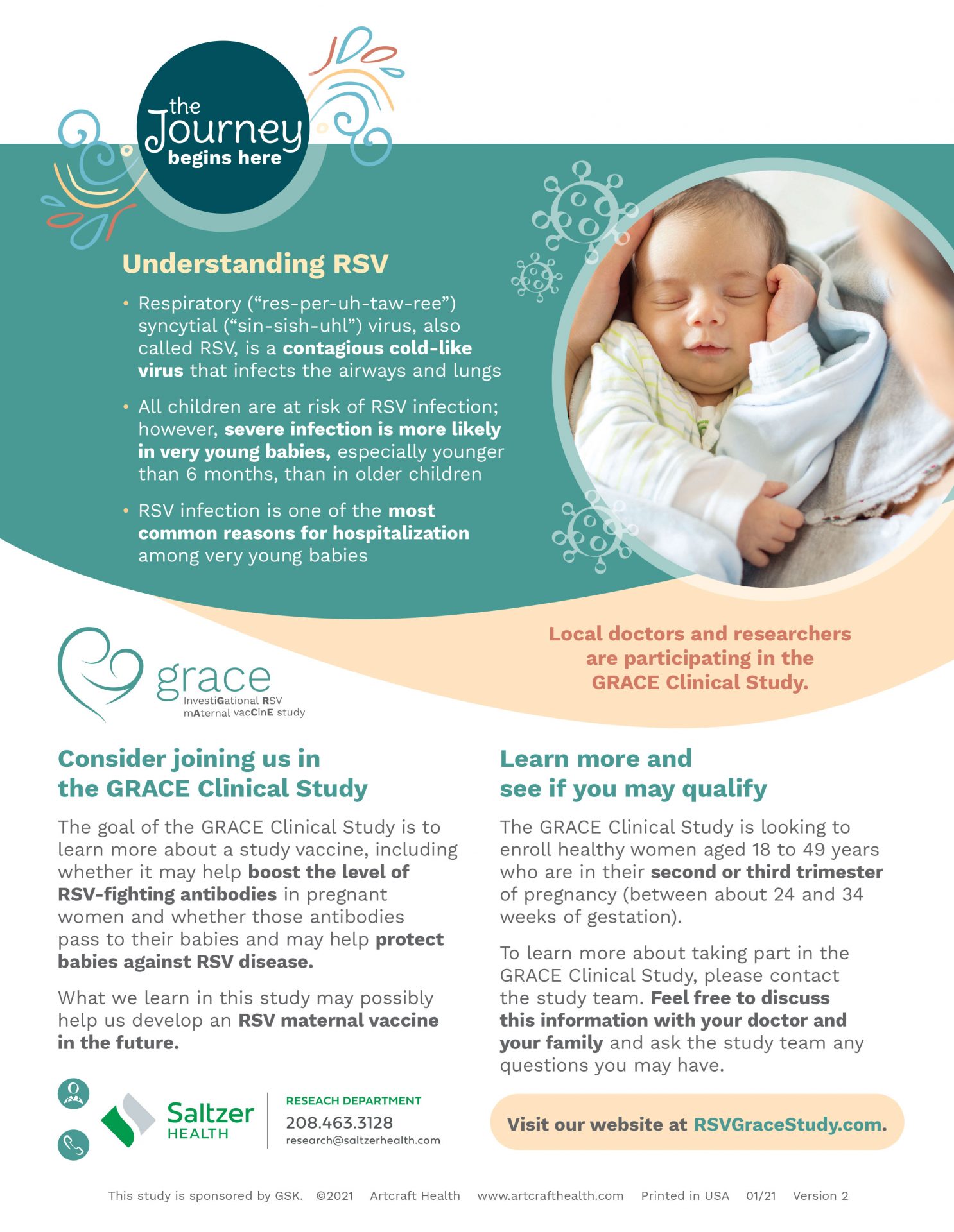 Consider joining us in the GRACE Clinical Study
The goal of the GRACE Clinical Study is to learn more about a study vaccine, including whether it may help boost the level of RSV-fighting antibodies in pregnant women and whether those antibodies pass to their babies and may help protect babies against RSV disease.
What we learn in this study may possibly help us develop an RSV maternal vaccine in the future.
Learn more and see if you may qualify
The GRACE Clinical Study is looking to enroll healthy women aged 18 to 49 years who are in their second or third trimester of pregnancy (between about 24 and 34 weeks of gestation).
To learn more about taking part in the GRACE Clinical Study, please contact the study team. Feel free to discuss this information with your doctor and your family and ask the study team any questions you may have.
Request to participate in research study.
Research Participation Form
"*" indicates required fields