Saltzer Health opens new physical therapy and rehabilitation clinic in Meridian
29th July, 2021 | Published by Saltzer Health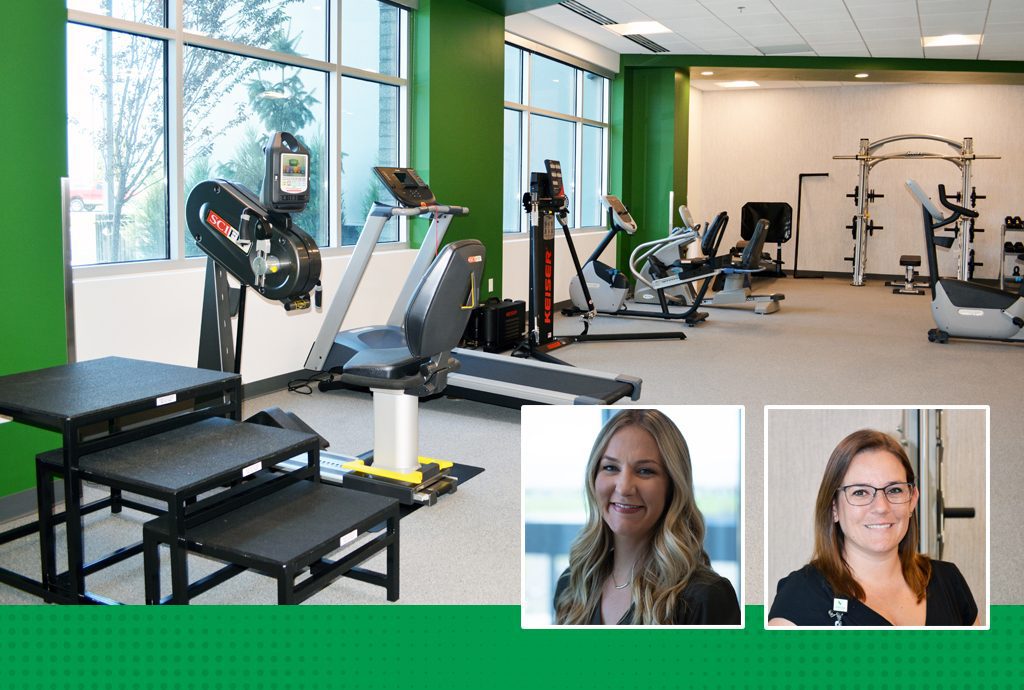 Saltzer Health has opened a new fully equipped physical therapy and rehabilitation clinic at Ten Mile & I-84 in Meridian.
The clinic is located at 875 S. Vanguard Way in the Saltzer Health Ten Mile Medical Campus, a new four-story building that also houses a medical imaging center, physician clinics, a 24-hour urgent care and same-day surgery center. The surgery center is a joint venture between Intermountain Healthcare and community providers.
Saltzer Health is an Intermountain Healthcare company
The 2,100-square-foot, outpatient physical therapy and rehabilitation clinic is led by Jenn Backs, a longtime local clinician and manager who is board-certified in sports physical therapy.
Backs focuses on the treatment of orthopedic injuries and injury prevention in athletes of all ages and competition levels. Her areas of specialty include post-operative rehabilitation, injury prevention, adaptive and overhead athletics & activities, and hip pain/pathology.
Previously, Backs served in clinical and leadership roles at St. Luke's Health System where she worked as a clinic manager and physical therapist in outpatient adult rehabilitation. She also served as program director for the APTA-accredited sports physical therapy residency program.
She also worked as a staff physical therapist and sports physical therapy resident at Proaxis/ATI Physical Therapy in Greenville, S.C.
Backs earned a bachelor's degree in exercise science and a doctorate in physical therapy at St. Louis University Doisy College of Health Sciences in St. Louis, MO. Upon graduation, she completed residency training in sports physical therapy at Proaxis Therapy in conjunction with Steadman Hawkins Clinic of the Carolinas.
For more information about the physical therapy and rehabilitation clinic, please see saltzerhealth.com/physical-therapy/ or contact the clinic at 208.960.0930.
ABOUT SALTZER HEALTH: Saltzer Health is an Intermountain Healthcare company with 80 providers, 450 employees, an outpatient surgery center, five-modality imaging center, physical therapy & rehabilitation clinic, the state's only 24-hour urgent care and 11 clinics across the Treasure Valley.
ABOUT INTERMOUNTAIN HEALTHCARE: Intermountain Healthcare is a nonprofit system of 25 hospitals, 225 clinics, a medical group, SelectHealth insurance company, and other health services in Idaho, Utah, and Nevada. Intermountain is widely recognized as a leader in transforming healthcare by using evidence-based best practices to consistently deliver high-quality outcomes and sustainable costs.